Description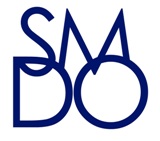 "This year's conference is presented in partnership with the GA Planning Association and will be eligible for 6 AICP CM credits."
On Thursday, February 21, 2019, South Metro Development Outlook (SMDO) will hold its 17th annual conference at the Georgia International Convention Center (GICC) in College Park, Georgia.
SMDO is the largest conference of its kind in metropolitan Atlanta and provides a platform to convene professionals with an interest in fostering continued economic growth in the Southern Region, including Clayton, Coweta, Douglas, Fayette, Fulton, and Henry counties, as well as the City of Atlanta.
The South Metro Development Outlook is the brainchild of Michael Hightower who is the Managing Partner of The Collaborative Firm, LLC, a land use planning, program management and real estate development company located in East Point, Georgia.
This year promises to be an exciting conference as we explore transit development and other impactful projects including Hartsfield-Jackson International Airport's expansion and development, Aerotropolis Atlanta Alliance, and updates on new economic development activity in the region. Additionally, we will examine the current trends of various industries upon South Metro's economic development and spark thought provoking dialogue with breakout sessions highlighting the Small Business Association, Workforce Development and popular from last year, Smart Cities.
Register today and join us for for this dynamic event. For a higher level of participation, consider being a sponsor. Contact our office at (404) 684-7031 for sponsorship information.
For additional information visit us at www.smdoconference.com.