Location
Fairchild Tropical Botanic Garden
10901 Old Cutler Road
Coral Gables, FL 33156
Description
You're invited to the third annual South Florida Bloggers Awards! Join us to celebrate your wins and the entire community's accomplishments in 2019. Make sure to bring extra batteries because the awards will take place at the gorgeous Fairchild Tropical Botanic Garden.
We want to recognize the best bloggers in our community for their continuous dedication to delivering great ideas through their unique voice. Running a blog is an incredible endeavor of passion and hard work and we want to acknowledge these efforts as a community.
The South Florida Bloggers Awards is a day to have fun, meet new sponsors, network, take photos, and be inspired by the top bloggers in the area.
Parking
The nearest parking to the South Florida Blogger Awards is the lowlands parking labeled AWARDS PARKING in the map below. To reach this parking area, drive through the main entrance parking lot all the way through the gates and stay on your right. You'll see signs guiding you to the awards on Sunday.
Once you park your car, walk straight ahead on the mulch path and you'll arrive at the South Florida Blogger Awards! Yay!
Shoes
We recommend you wear garden-friendly shoes as part of the event takes place on the lawn.
Educational Panels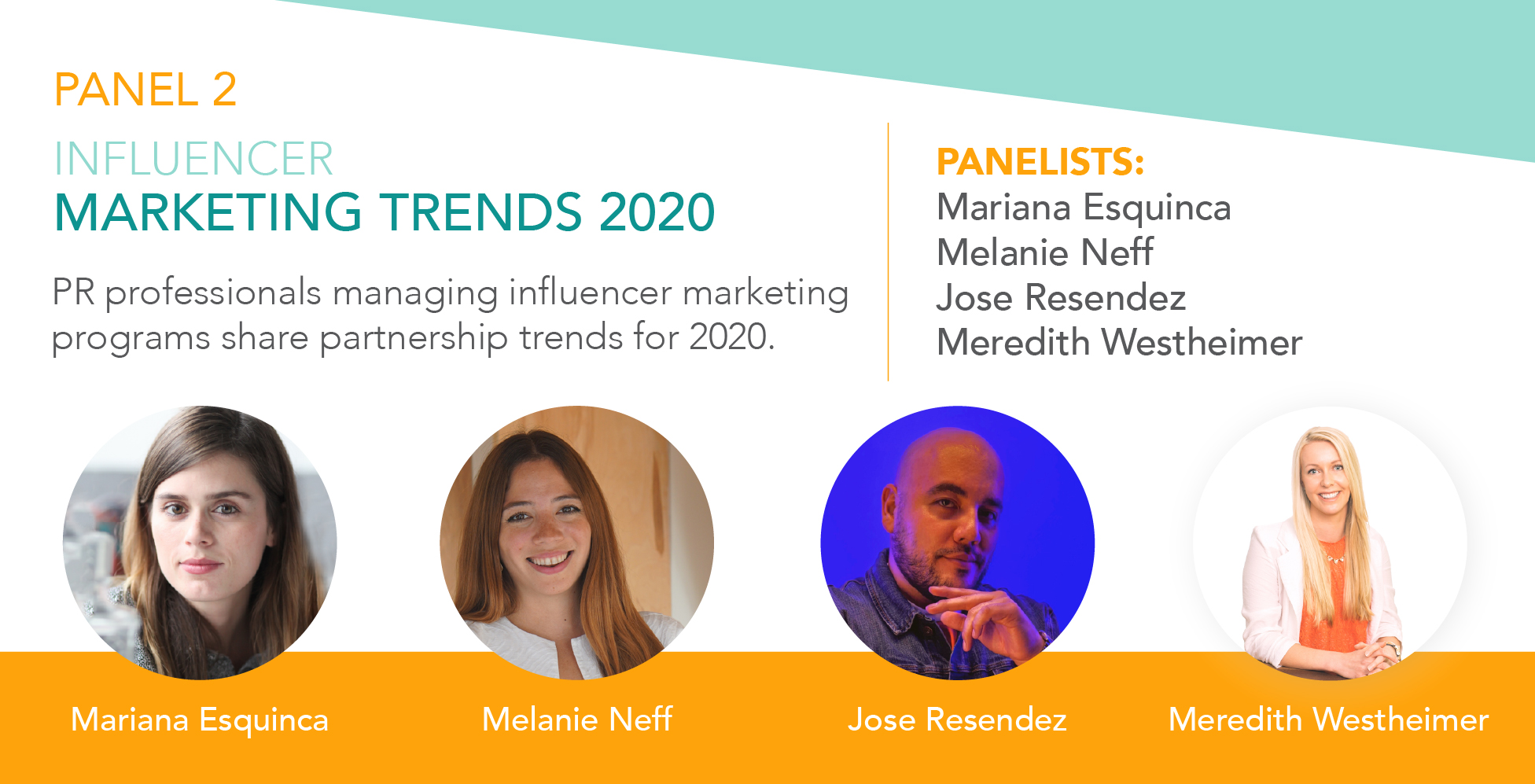 Panel: Influencer Marketing Trends 2020
Join us and top PR professionals as we discuss what to expect in the upcoming year when it comes to partnerships between brands and content creators.
Speakers
Mariana Esquinca, Brown-Forman Global PR Manager - Tequilas
Mariana acts as a thought partner and is responsible for leading and supervising the publicrelations to build the reputation of the Brown-Forman tequila brands.
Melanie Neff, Account Executive Carolyn Izzo Integrated Communications
Melanie has managed numerous luxury brands such as The Cancun CVB, Krystal Grand Hotels & Resorts, Cala Luna Boutique Hotel in Costa Rica, The Atlantic Fort Lauderdale, Hilton Puerto Vallarta Resort, the Barbados Tourism Board, The Savoy South Beach and more.
Jose Resendez, Marketing Consultant & Digital Strategist
Jose is an award-winning communications expert, now based in Los Angeles, with over a decade of diversity & inclusion experience in the U.S. Hispanic market, specializing in influencer marketing, social media, publicity, talent relations, & focused on all things pop culture + digital. Clients have included Fortune 500 companies such as AT&T, Procter & Gamble (CoverGirl, Pantene, Olay, Tide), Johnson & Johnson (Listerine), & PepsiCo (Gatorade), among other iconic household brands.
Meredith Westheimer, Director at Moore
In addition to her magic in media relations, Meredith brings nearly a decade of experience in marketing, public relations and sales to Moore's West Palm Beach office. She is known for her enthusiasm, determination and creativity and has worked with clients in the education, business, nonprofit, lifestyles, cultural, society and health care sectors.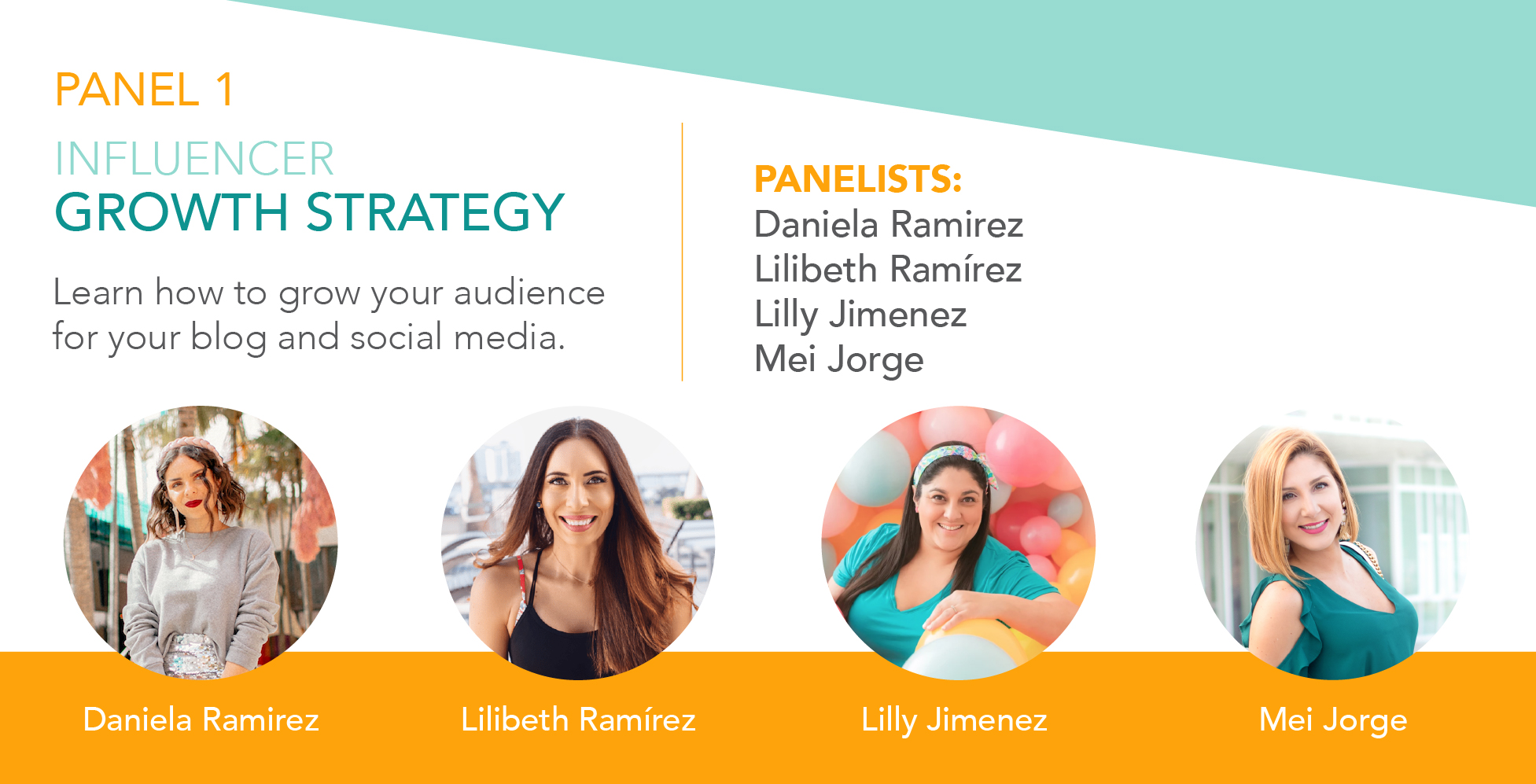 Panel: Influencer Growth Strategy
Join us and our panelists as we discuss how to grow your audience.
Daniela Ramirez (nanysklozet.com)
Fashionista Daniela Ramirez runs the blog Nany's Klozet. She was born in Caracas, Venezuela, and moved to Miami to go to college. Daniela studied Fashion Merchandising and Business, and is currently getting her masters degree on "Design and Media Management". She also has a certification in Makeup Artistry.
Daniela started blogging in 2009 on a blog called Fab Chic and Fit. After a year sharing her outfits there, she decided to open Nany's Klozet to expand her readership by writing in English. Her mission is to inspire women to express who they are through clothes.
Lilibeth Ramirez (recetaslily.com)
Lily Ramirez is an entrepreneur, author, and blogger. When she's not writing and taking photos of her life, she's working on recreating her favorite recipe into healthier versions she can share with her 700,000+ followers. She's convinced you can eat healthy and make it delicious.
Lily enjoys creating her own online products and recipes for her clients and her own YouTube channel.
She's passionate about inspiring others by sharing stories and experiences about loving yourself, food planning, and maintaining a healthy lifestyle.
Lily Jimenez (thecreativeheartstudio.com)
Lilly Jimenez is the girl behind The Creative Heart Studio. She's a mom, wife, fine artist, PINK devotee, and lover of all things Party! Ever since she can remember, she's been obsessed with art and crafting supplies. You can watch her talented skills on NBC's Making It season 2.
Mei Jorge (blameitonmei.com)
Mei Jorge is the founder and creative mind behind the award-wining bilingual blog, Blame It On Mei. Mei hopes to inspire women to dress and feel better about themselves no matter the price tag, age, lifestyle or personal circumstances. Mei and her husband became parents in 2018 to an adorable baby boy named Julian. Recently, they welcomed baby Mila to the family.
Meet & Network With Sponsors
FAQs
1. Should I bring business cards and my media kit?
Absolutely! The awards ceremony is a celebration, but also an opportunity to meet new sponsors for potential collaborations in 2020. Bring at least 4 media kits and plenty of business cards.

2. What are my transportation/parking options for getting to and from the event?
There is a parking free parking at Fairchild Tropical Botanic Garden. We also encourage ridesharing services.
3. I am a nominee, should I still buy a ticket?
Yes, all nominees must buy a ticket to attend the award ceremony. We use the ticket fees to put the event together and appreciate your support by attending :)
4. What is the dress code?
There is no official dress code for the awards. We will have photo backdrops around the ceremony. We suggest wearing something you'd like to be photographed in so you can take advantage of the photo opportunities.
5. What's the refund policy?
All sales are final. There are no refunds, but you may transfer your ticket up to 7 days before the event. Email info@thebloggerunion.com to transfer your ticket to someone else.
6. How can I contact the organizer with any questions?
Please email us at info@thebloggerunion.com with any questions.