About this Event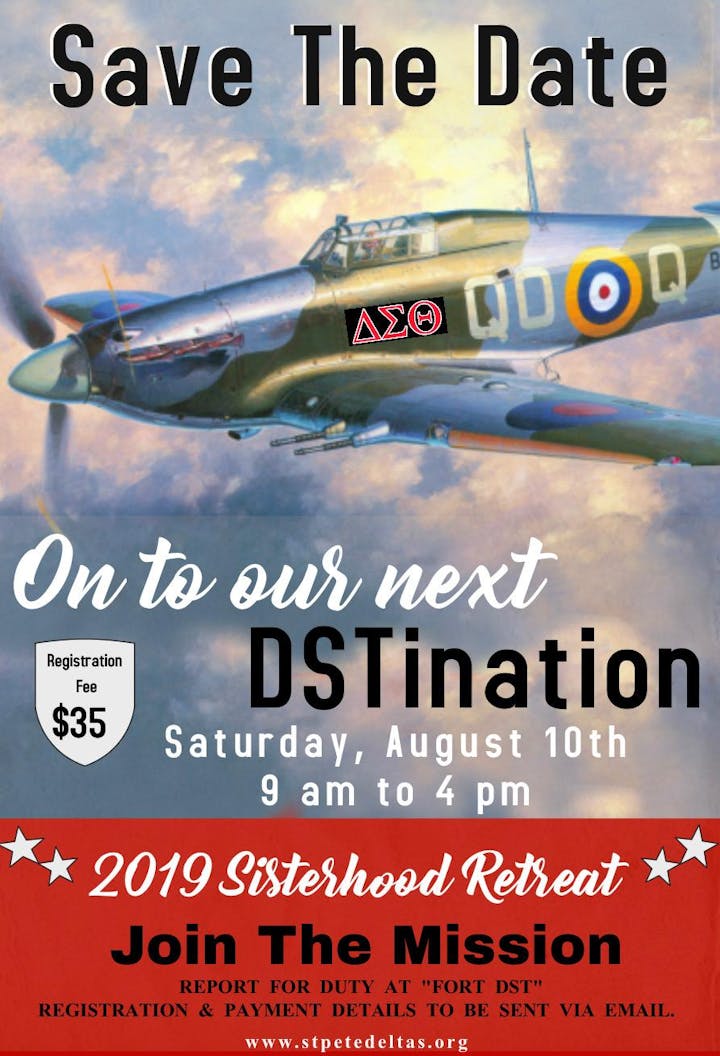 The Retreat Planning Committee is preparing all local sorors of Delta Sigma Theta Sorority, Inc. for a special deployment to "Fort DST" in support of Mission: We are O.N.E.
In order to prepare for this special O.N.E. day mission, we encourage all sorors to register by Thursday, August 8, 2019. Registration is $35 and includes a light breakfast, lunch, DID workshops, Fellowship & Fun!
Online registration is preferred. However, there is an option to mail in/in-person payment option.