Description
You Have 48 hours to change the world!!!
Come and join us!

What is the GLOBAL SERVICE JAM?

The first Global Service Jam took place in March 2011. Since then it is a special weekend, people are interested in service design will meet at locations all over the globe. In a spirit of experimentation, innovation, co-operation, and friendly competition, teams will have less than 48 hours to develop and prototype completely new services, products or initiatives inspired by a shared theme. At the end of the Jam, their collections of brand new insights and prototypes will be published to the world. This year, Points will host Global Service Jam in Shanghai!

More info: http://globaljams.org/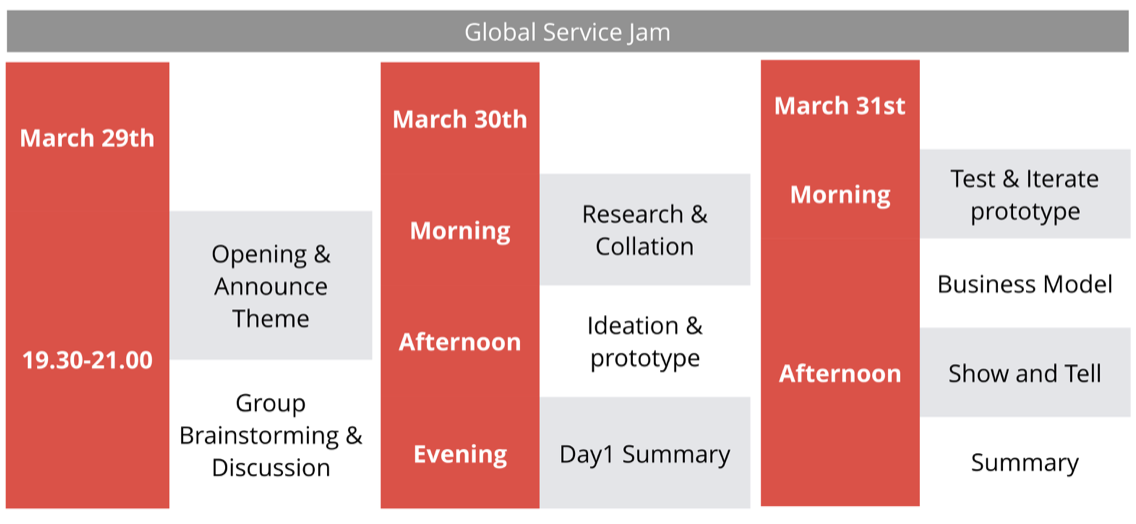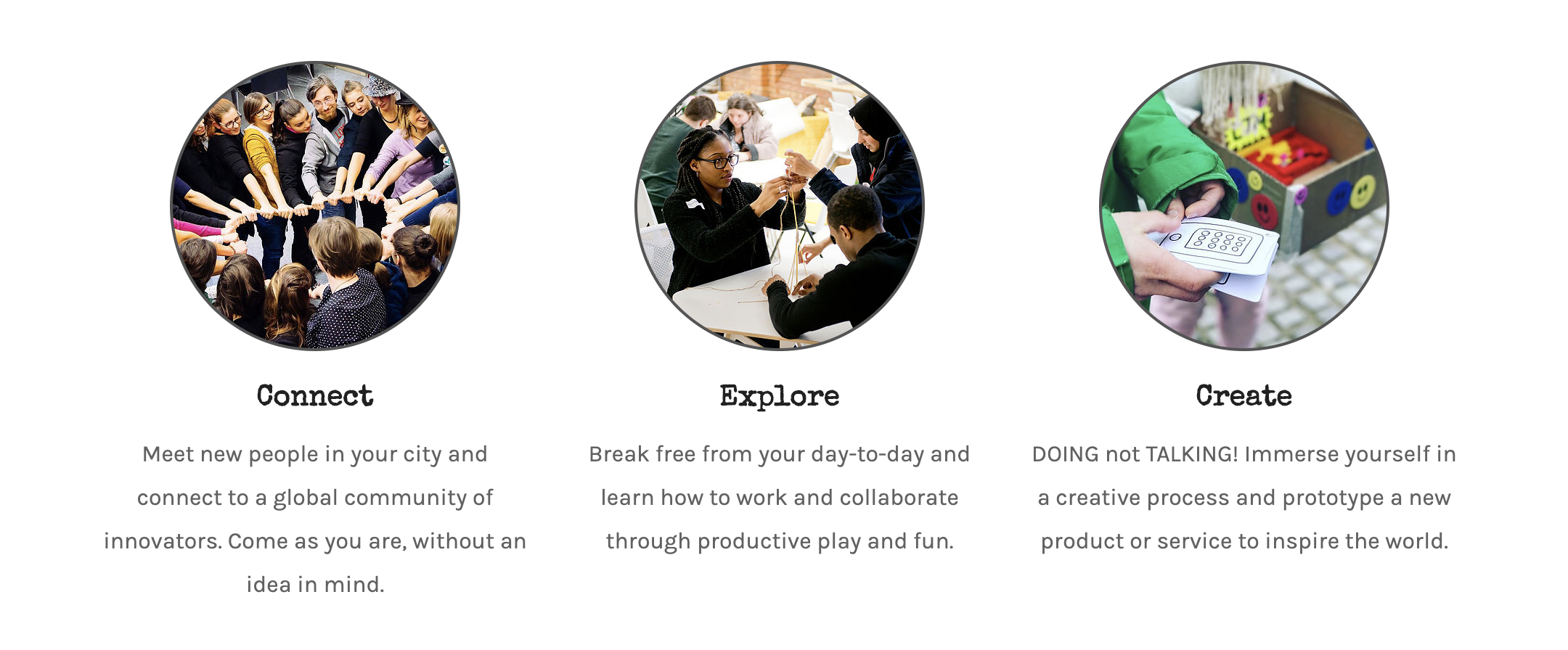 Why SHOULD I ATTEND?
You will learn more about service design and a design-based approach.
You will pick up lots of new ideas.
You will meet a lot of cool people.
You will design something that may become a real business.
Have FUN!!!!

I AM NOT A DESIGNER, CAN I STILL BE A PART OF THE JAM?
GSJAM is not only for experts! Everyone is welcome to join no matter what your background is, everybody has skills that they can contribute to the jam.

COST?
Entrance fee 449RMB per person for 3 days awesome experience.
It is a non-profit event running completely by volunteers. The entrance fee is only for covering the cost of the event.


CONTACT US FOR QUESTIONS
WeChat/Phone: 13162616106
Email: fei@pointpoints.cn