About this Event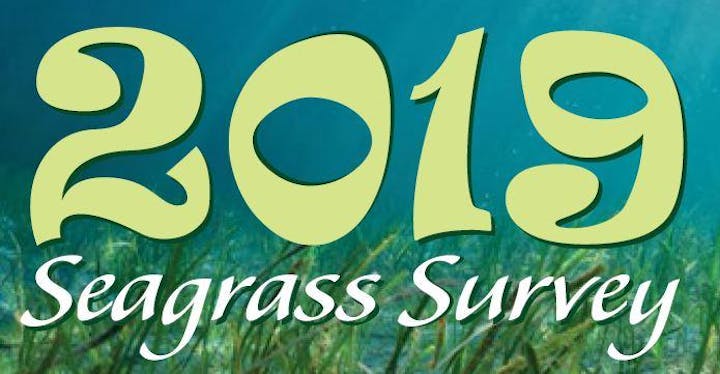 Join us for the 5th Annual Sarasota County Seagrass Survey at the Sarastota Sailing Squadron (1717 Ken Thomphson Parkw). The Seagrass Survey is June 15, 2019. Following the Seagrass Survey, stay for a Seagrass Festival! This FREE, family-friendly festival will feature educational exhibits, hands-on activities, music, food, and more. Wading trips to explore the creatures that live in the seagrass flats will be available for registration. On the trip, participants could find small fish, crabs, sea stars, urchins, and many more species!
The Seagrass Survey is a FREE, citizen-science event that encourages community members to explore the beautiful and mysterious seagrass habitats while increasing awareness of the economic, environmental, and aesthetic value of seagrass ecosystems in Sarasota Bay. Volunteers will take to the water in Sarasota Bay to survey seagrass habitats and collect data to contribute to Sarasota County's Seagrass Monitoring Program and celebrate Sarasota County's commitment to protecting our water. The information collected will aid in Sarasota County's understanding of the health of our estuary. The Seagrass Survey is open to the public, with boaters, kayakers & paddle boarders, and snorkelers encouraged to participate. No experience is necessary because all volunteers will be trained by experts on-site the morning of the event. All registered volunteers receive a free shirt and lunch voucher to be used at one of the food truck vendors present for the event.

Seagrass Survey & Festivities Agenda:
7:30am - 8:00am: Volunteer Sign-In/Packet & Equipment Pick-up
8:00am - 9:00am: Volunteer Orientation & Training
9:00am - 12:00pm: Data Collection (Survey)
11:00am - 2:00pm: Educational exhibits, hands-on activities, music, food, and more! FREE and open to the public
12:00pm: Volunteers Return (Check-In). Each survey volunteer will receive a free lunch voucher that can be used at any food truck vendor at the Seagrass Festival upon checking data sheets & field equipment back in
12:00pm - 1:00pm: Seagrass Survey Volunteer Luncheon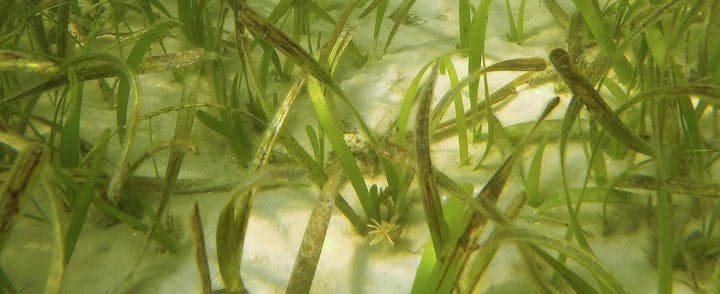 Zero Waste Event
This year, SBEP and Sarasota County with the help of Sunshine Community Compost are hoping to achieve a completely zero waste Seagrass Survey. We are trying to send nothing to the landfill this year. We need you to help us! All those who participate in the zero waste challenge will receive entry into the raffle.
Zero Waste Challenge:
• Bring your own coffee thermos and/or reusable water bottle (we will have filling stations)
• Bring your own plate, cutlery, and reusable cloth napkin
• Take a couple of extra seconds at the waste recovery station to learn how composting is connected to water.
For a bonus raffle entry:
• Clean Plate Club - reducing overall waste also includes reducing how much food and how many compostable plates, cutlery, and napkins we add to the compost pile. Although food scraps and single use compostable service ware can be recovered, the large amount of water and energy used to grow and transport food and produce single use compostables are lost. Try to take only take what you will eat. If you or someone in your family usually doesn't eat everything, bring food containers to take extra food home after the event. We'd love to see only peels and empty plates at the end of the day!