About this Event
The SDG Investment Fair provides a dynamic platform for the public and private sectors to discuss specific investment opportunities and critical policies and regulations that support investments in projects and sectors that advance sustainable development. Sessions will include opportunities for exploring investments across a range of countries and sectors, forging new partnerships and participating in high-level policy discussions. The 2019 Fair will run in conjunction with the ECOSOC Forum on Financing for Development.
Please note that registration for the SDG Investment Fair does not provide access to the Forum on Financing for Development.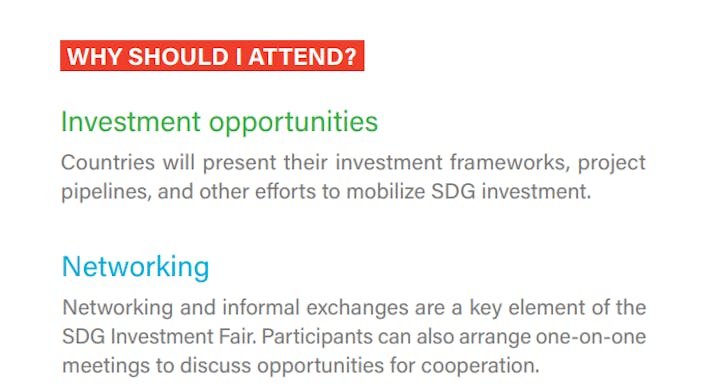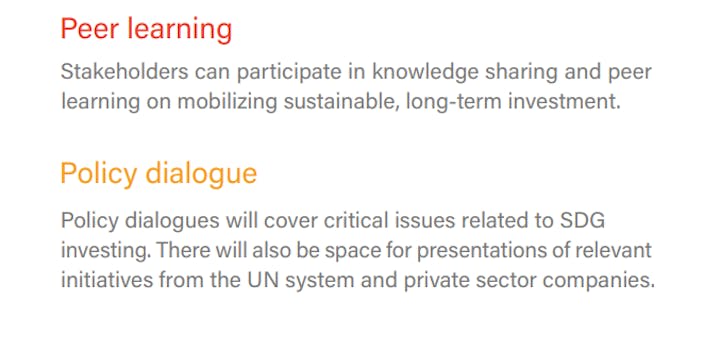 For more information, please visit un.org/esa/ffd/ffdforum.
For questions, please contact sdgifair@un.org.