About this Event
Who Should Come to the 2019 School Climate Institute?
School, district or state level individuals or teams who...
Are thinking about embarking upon school climate improvement or integrating SEL into their programming but need help preparing for implementation
Have just begun measuring school climate or integrating SEL into their programming and want to stay on track
Have been working on school climate improvement or SEL integration for any length of time but are looking to bolster or fine tune their efforts
Foundation program officers, supplemental service personnel, parent advisory team members, and any member of the education ecosystem who cares about safe and positive learning environments for school staff and students and wants to know more about how to do and support the work
Topics You Can Expect to Hear More About:
Leadership approaches that inspire collaboration and innovative thinking
Essential practices for building the relationships needed to create and sustain a positive school climate
Strategies that create safe environments where conflict can be addressed effectively, and difficult but necessary conversations can take place
Interactive learning opportunities that increase inclusion and engagement for diverse learners
Best practices for weaving SEL into the fabric of everyday school life
How to engage and leverage youth, parent and community voice to improve and protect our schools
Practical strategies that show our commitment to equity and ensure that our school climate and SEL efforts align with that commitment
How to create opportunities for students to support each other, to develop leadership skills and to strengthen student bonds
What kind of data informs and drives school climate improvement and how to use that data wisely and well
The National School Climate Institute has a long tradition of convening educators who are equally committed to the school climate improvement process. Our belief is that change is a community effort, so we bring people together to learn from each other and support each other's implementation efforts.
During the 2019 Institute, our team of coaches, educators, and whole-child education experts will guide you and your team on how to advance your school climate improvement efforts by exploring best practices and common challenges detailed in our 2018 report, Creating Communities of Courage: Lessons from the Field. This report details the findings of a year long study of six districts across the country as they sought to improve their learning environments and focus resources and attention on cultivating the social and emotional development of their students. We believe these lessons provide a great foundation for a total learning experience that will inspire you, further your knowledge of effective practices for positive school climate and - most importantly - give you the practical tools you need to create a climate at your school where every student feels seen, safe, included and engaged.
Thank you to our 2019 Sponsors!
Gold Level

Center for Responsive Schools (CRS) is a nonprofit educational development organization and publishing house committed to developing high-quality social and emotional learning (SEL) programs, products, and services for students and educators.
CRS has a 38-year history of developing research- and evidence-based SEL programs, products, and services that are used by educators across the world. Our work is designed by educational professionals and rigorously tested, in the classroom and school settings for which they are intended to be implemented, using improvement science research.
Our vision as an organization is to influence and inspire a world-class education for every student in every school, every day, and to bring hope and joy to educators and students.
Visit crslearn.org to learn more.
Silver Level
Ripple Effects
Ripple Effects is a trauma-informed digital program that supports elementary, middle and high school students' social emotional learning and mental and behavioral health. Research on the program shows improved behavior, SEL and resiliency assets; and decreased suspensions, tardies and drop-out rates – all metrics that support a positive school climate.
"Resources come in many forms," says Adolfo Melara, Superintendent of Delhi USD in CA where the program is implemented district-wide. "We strongly believe in the power of human interaction, but it has its limits. Ripple Effects is accessible in real time, on-demand."
Click here for a free demo or to learn more.
Bronze Level
7 Mindsets
Second Step by Committee for Children
The Yale Center for Emotional Intelligence
Ramapo for Children
Winston Preparatory School
TEAMology
Agenda
August 8, 2019
8:00 AM – 8:30 AM Registration
8:30 AM – 9:00 AM Opening Remarks
9:00 AM – 10:00 AM Keynote Speaker
10:00 AM – 10:20 AM Networking and Transition Time
10:20 AM – 11:50 AM Workshops
11:50 AM – 12:50 PM Lunch
12:50 PM – 1:10 PM Networking and Transition Time
1:10 PM – 2:40 PM Workshops
2:55 PM – 3:45 PM Team Planning Time/ Table Talks
August 9, 2019
8:15 AM – 9:00 AM Opening Remarks
9:00 AM – 10:00 AM Youth Presentation
10:00 AM – 10:20 AM Networking and Transition Time
10:20 AM – 11:50 AM Workshops
11:50 AM – 12:50 PM Lunch
12:50 PM – 1:35 PM Team Planning Time/ Table Talks
1:50 PM – 3:20 PM Workshops
3:20 PM – 4:00 PM Closing Session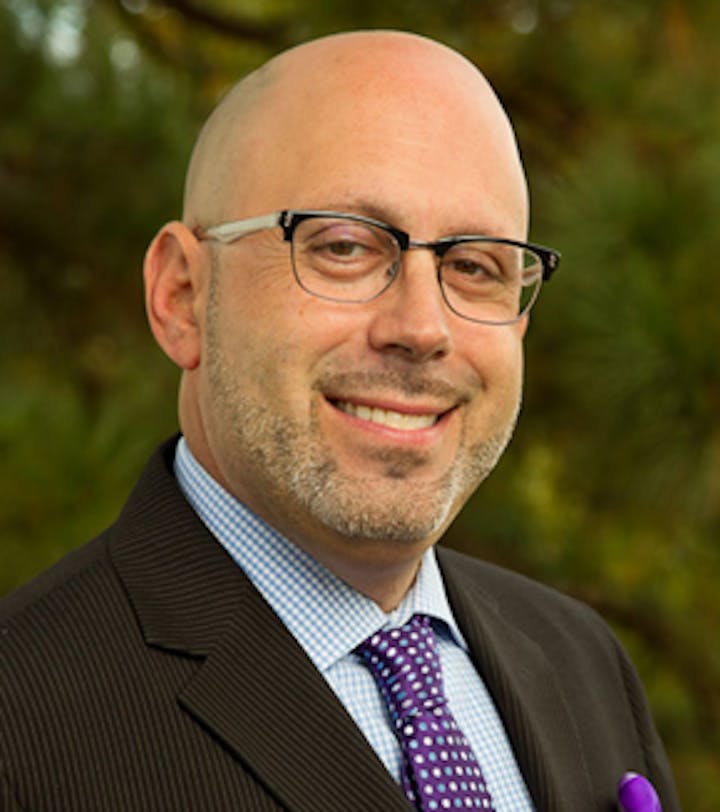 Keynote Speaker
Dr. Derek Greenfield is a visionary speaker, consultant, and thought leader dedicated to inclusive excellence and positive change. With his dynamic and interactive approach, creative ideas, track record of success, and sense of humor, Dr. Greenfield has become a highly requested presenter across the globe. His powerful keynotes and workshops on issues such as diversity and inclusion, motivation, team building, student development, innovative pedagogy, and hip-hop culture have been featured at a wide range of conferences, companies, and colleges, including McDonald's Corporation, NCAA, International Conference on Cultural Diversity, Hilton Hotels, Massachusetts Institute of Technology, University of Texas-Austin, University of Michigan Athletics, National Black Student Leadership Development Conference, National Dropout Prevention Conference, Progress Energy, and the NBA's Milwaukee Bucks.
Prior to his full-time speaking career, Dr. Greenfield spent over 20 years as a dedicated and talented college professor and administrator. He earned bachelor's and master's degrees in Sociology from Northwestern University as well as two doctoral degrees — a PhD from the University of Washington and an EdD from Cape Peninsula University of Technology in South Africa.
Dr. Greenfield's work has led him to receive numerous awards and citations, and he currently holds a prestigious position as a Kellogg Fellow. Reflecting his passion for supporting social justice initiatives, Dr. Greenfield serves on the Board of Directors for three non-profit organizations and continues to engage in youth development efforts in the townships of South Africa. He stands as a Co-Founder of the Higher Education Leadership Foundation, which endeavors to build leadership capacities among aspiring college administrators. Dr. Greenfield is also proud member of Kappa Alpha Psi Fraternity, Inc.
Watch Dr. Greenfield in Action!
Workshops
Click here to download the agenda. A printed copy will be provided upon registration.
Click here to learn about our amazing presenters!
Fees
Regular Rate:
May 2019 - July 26, 2019
Individual $500
Groups of 3 or more $425 per person
Late Registration/Onsite Rate:
July 27, 2019 - August 9, 2019
Individual $600
No Group Rate
Registration fee includes lunch each day.
Payment Options:
By check made payable to National School Climate Center (NSCC)
Please include a copy of your registration with the check, which must be received by July 26, 2019.
MAIL TO:
National School Climate Center (NSCC)
Attn: Ivon Yin - School Climate Institute Payment
223 West 38th Street, P.O. Box 490
New York, NY 10018
By credit card
Payment Options for onsite registration:
We will accept payment by credit card or check.
Scholarship Information
Partial scholarships are available if you are registering as part of a team of 3 or more and your school or school system or network is based in New York City. Funds are limited and therefore, scholarships will be awarded on a first come, first served basis for up to five team members. Please email info@schoolclimate.org to request a scholarship application - be sure to mention "Scholarships" in your subject line.
Upon receipt of your scholarship discount code, please register right away as a delay could result in a forfeiture of your scholarship for others who are waiting.
Fee for non-scholarship groups of three or more: $425 per person
Fee for scholarship groups of 3-5: $100 per person
(Scholarship amount is $325 per person)
Travel and Lodging
Conference Location
The Urban Assembly Maker Academy
411 Pearl Street NY, NY 10038
Parking
There is street parking as well as a number of parking garages located throughout the downtown area. For parking information and an interactive map of parking garages, check out the guide from NYC Parking Authority. Find parking with Spot Hero. By booking in advance, you can save time and guarantee your parking space.
Lodging
Participants are responsible for their own travel and lodging arrangements/costs.
New York City has hundreds of lodging options made accessible by public transportation or walking. Below are hotels in the area that offer reasonable rates and are within 10 minutes walking distance from the institute.
Travel
By Car
By Airplane
LaGuardia Airport (LGA)
Distance to institute: 14 miles
Super Shuttle: Fee $28 (one way); reservation required
Taxi: Prices vary based on traffic. Set aside at least $60 + tip.
Public Transportation: A one-way trip on MTA buses or subways costs $2.75. MetroCards can be purchased at MetroCard vending machines located throughout LaGuardia Airport terminals. Passengers using MetroCards get a free transfer from their bus to the subway.
Visit LGA's website to plan your airport travel.
John F. Kennedy International Airport (JFK)
Distance to institute: 18 miles
Super Shuttle: Fee $33 (one way); reservation required
Taxi: $52 flat-rate from JFK. Taxis impose a $4.50 surcharge during peak hours (4-8 p.m. weekdays, excluding holidays), for a fare of $56.50. Tip not included.
Public Transportation: The AirTrain links all passenger terminals with NYC's Subway system at Jamaica and Howard Beach Stations. A one-way trip on the AirTrain costs $5 and a single ride on MTA buses or subways costs $2.75. MetroCards can be purchased at MetroCard vending machines located throughout LaGuardia Airport terminals.
Visit JFK's website to plan your airport travel.
Newark Liberty International Airport (EWR)
Distance to institute: 15 miles
Super Shuttle: Fee $35 (one way); reservation required
Taxi: Set aside at least $70 + tip. The taxi uses regular metered fare for the route from EWR to New York, plus a $17.50 surcharge and tolls to and from the airport.
Public transportation: Cost $12.50 ticket includes AirTrain fare to NY Transit station and NJ Transit train fare to midtown Manhattan's Penn Station. Then, a one-way trip on the subway to your lodging will cost $2.75.
Visit Newark Airport's website to plan your airport travel.
By Train or Bus
Cancellation and Refund Policy
You may cancel your registration by providing written notice to info@schoolclimate.org. Our attendee cancellation policy is outlined below.
If cancellation request is made in writing by close of business on July 7, 2019, registration will be refunded within four weeks, less a $25 administrative fee.
If cancellation request is made in writing between July 7-26, 2019, a 75% refund of the registration fee will be issued within four weeks less a $25 administrative fee.
If one or more members from the same group requests a cancellation and the cancellation results in a group with fewer than 3 members, a $75 service fee for each of the remaining group members will be charged. Your registration payment will be refunded, less service fee, within four weeks.
No refunds will be issued for cancellations occurring after close of business on July 26, 2019. Cancellations received after July 26, 2019 with a balance due will receive a cancellation invoice for the full registration amount due.
No refunds are given on service fees.
NSCC reserves the right to cancel the Institute. In the unlikely event that this occurs, participants will receive a full refund.
Confirmed registrants who are unable to attend the event may send a substitute in their place at no additional cost. Substitution information must be sent to info@schoolclimate.org no later than 12:00 PM on August 7, 2019.
Terms of Registration
Submission of your conference registration authorizes NSCC to publish in any format and use for promotional and educational purposes your name and any photos, videos and audio recordings taken of you at the conference. It also authorizes us to share your contact information with select conference sponsors. To request that we do not share your contact information with external organizations, please email your request to info@schoolclimate.org by July 26, 2019.
ADA Accommodations
NSCC encourages persons with disabilities to participate in the 2019 School Climate Institute. If you anticipate needing any type of accommodation or have questions about the physical access provided, please indicate your needs in the ADA section of the registration form or email info@schoolclimate.org in advance of your participation or visit.
Questions
For all questions about the 2019 School Climate Institute, please email info@schoolclimate.org and a team member will promptly get back to you.