2019 SAPA-DC & CR MedIcon Career Development Workshop
Description
[Free Event/Networking] 2019 SAPA-DC & CR MedIcon Career Development Workshop


Welcome to the 2019 career development workshop by SAPA-DC & CR MedIcon! We have invited more than 15 professionals (from 15+ companies and agencies) who work in the different sectors of the life sciences industry (pharmaceutical R&D, clinical development, FDA, intellectual property, regulatory affairs, business development, data science, and investment), and it is a great opportunity to hear their stories and learn from their experience and advice. This event is also supported by JHU-GCC, NIH-CSSA and HBN. Space is limited so REGISTER NOW!
What are the latest trends in the global pharma and biotech industry?
What are the major functions in a pharmaceutical company?
The age of artificial intelligence is coming, how would it affect your career?
What career options in the life sciences industry are suitable for you?
How to land your first job? How to make a cost-effective career transition?
What are the key elements in professional networking, job application and interview?
Thinking about creating your own start-up? What are the things to watch out for?
Come join us to explore more and the workshop is FREE for all attendees. There will be three panel discussion groups with different focuses so you can interact with the speakers and ask your own questions!
Speakers (more will join) and Agenda
Charles Li, MS, MBA, VP of Business Development, CR MedIcon
Vince Deng, PhD, Research Scientist, GlycoMimetics
James Early, Managing Partner, Tamarack Advisory; Partner, Shenzhen Oriental Investment
Li Feng, PhD, JD, Partner (Life Sciences IP), Finnegan
Ping Liu, MD, PhD, Senior Scientist, REGENXBIO

Sean Liu, PhD, JD, Partner (Life Sciences IP), Nixon & Vanderhye PC

Peng Sun, PhD, JD, Attorney (Life Sciences IP), Foley & Lardner LLP
Xin Tao, MS, JD, Attorney (Pharmaceutical Regulatory Law), Hogan Lovells US LLP
Yingfei Tian, MS, HR Generalist, Jecho Laboratories
Claire Xu, MD, PhD, US Site Head, I-Mab Biopharma
Fred Yang, PhD, Chief Development Officer, KBP BioSciences
Yujian Zhang, PhD, Senior Manager, GSK Vaccines
Tian Zhou, PhD, Bioequivalence Reviewer, FDA
Qingsong Zhu, PhD, Chief Operating Officer, Insilico Medicine


1:00 – 1:30 pm: Check-in and Networking (Hodson 210)
1:30 – 1:35 pm: Opening Remarks
Session I: Overview of Various Sectors in the Life Sciences Industry
1:35 – 1:50 pm: Keynote Speech by CR MedIcon Representative
1:50 – 2:05 pm: Pharmaceutical R&D and Clinical Development
2:05 – 2:20 pm: Careers in FDA
2:20 – 2:35 pm: Regulatory Affairs in the Life Sciences Industry
2:35 – 2:50 pm: HR's Perspectives on Resume Building and Interview
2:50 – 3:05 pm: Investment and Funding
3:05 – 3:20 pm: AI and Big Data in Drug Discovery
3:20 – 3:25 pm: Break
Session II: Parallel Panel Discussions (free to rotate)
3:25 – 5:00 pm: Group A (Networking and Career Transitions in the Life Sciences Industry): Hodson 210
3:25 – 5:00 pm: Group B (Pharma/Biotech Industry Landscape in China vs US): Hodson 313
3:25 – 5:00 pm: Group C (Must-knows about Pharmaceutical R&D and Beyond): Hodson 311
Light refreshments will be served. Again, space is limited so register early online! We want to see you on 04/20 at Hopkins!
---
To become a SAPA member and enjoy future benefits, please click here.
>>>Event Location and Parking Information (Important!)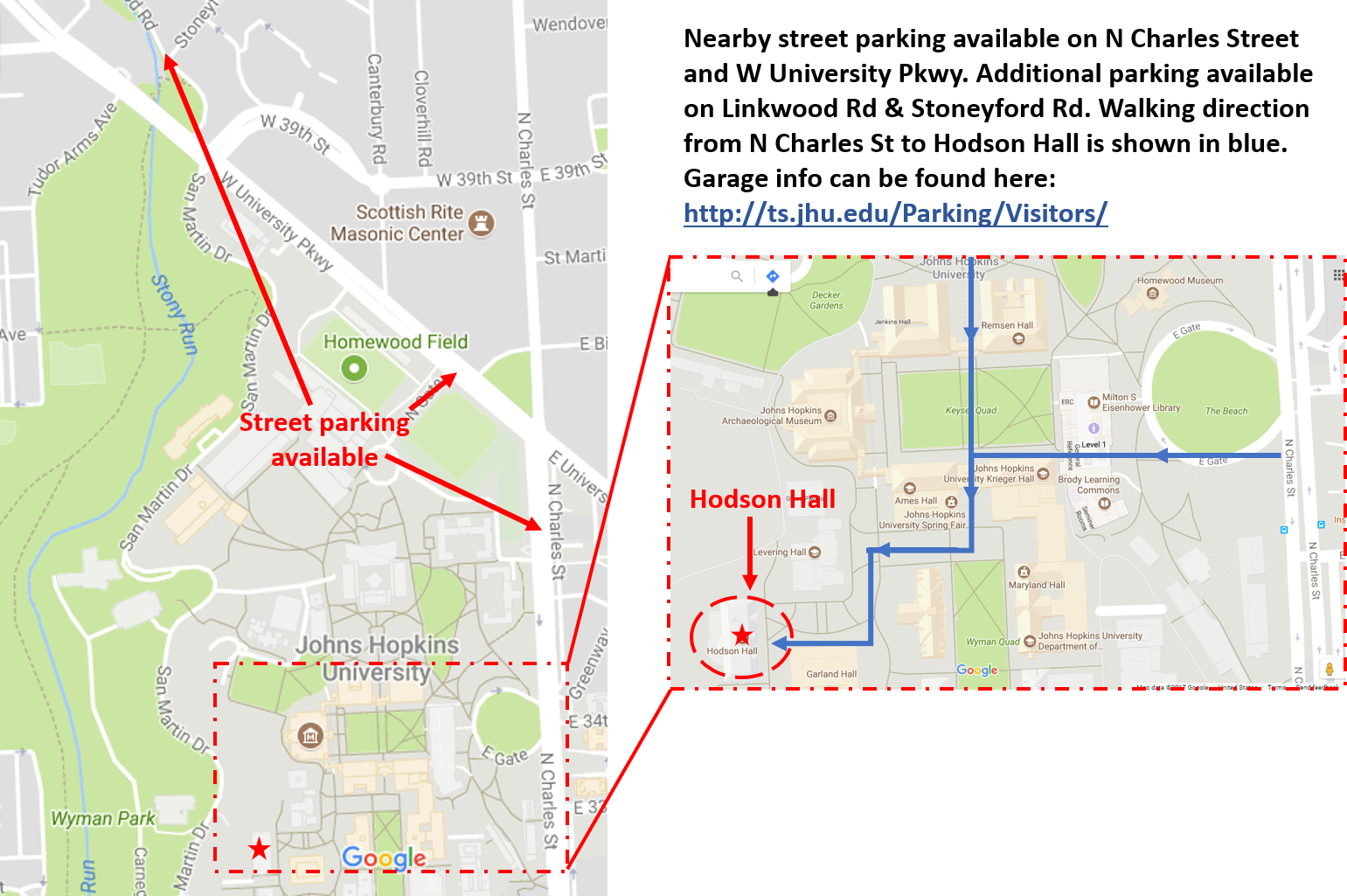 >>>For sponsorship and other inquiries, please contact us at info.sapadc@gmail.com.