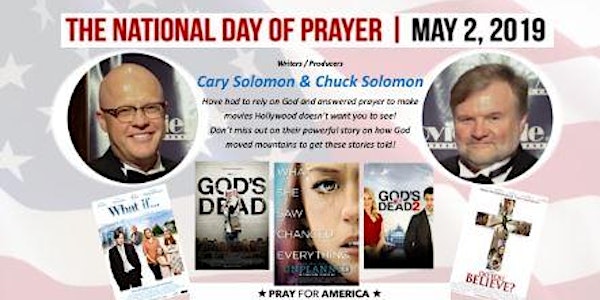 2019 Santa Clarita Valley Mayors Prayer Breakfast
Date and time
Thursday, May 2, 2019 · 7 - 8:30am PDT
Location
Valencia Hyatt Regency 24500 Town Center Drive Santa Clarita, California 91355
Refund Policy
Refunds up to 7 days before event
Description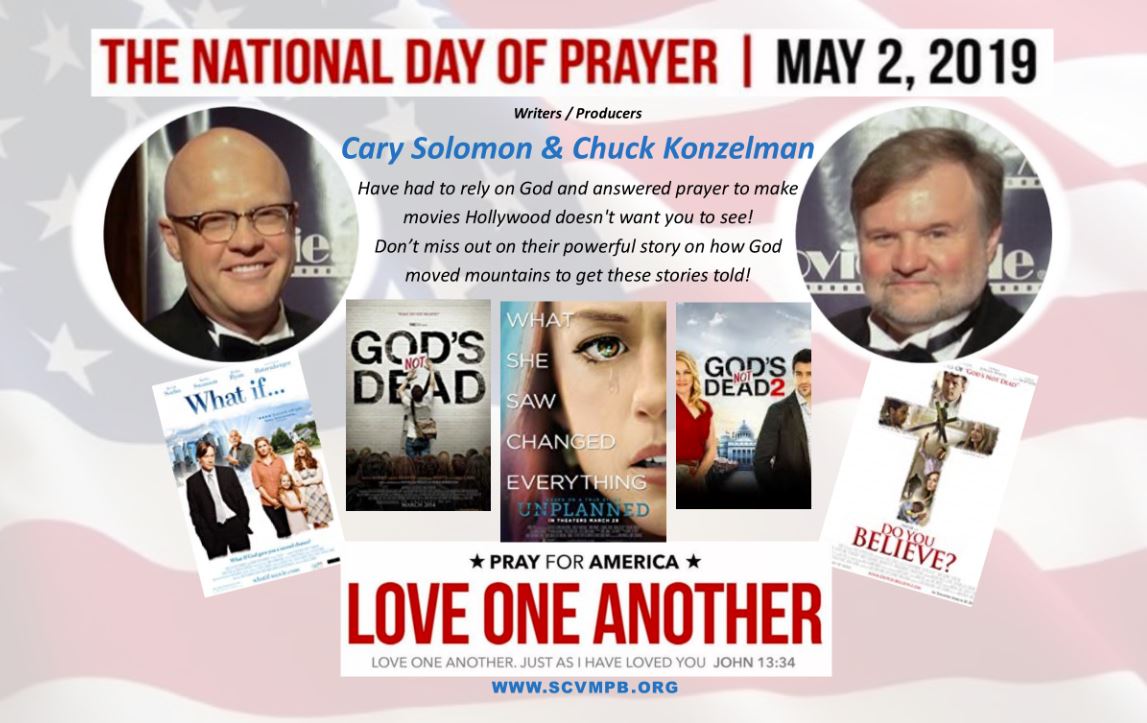 Can prayer work... even in Hollywood?
Meet the guys that have taken on Hollywood with God in a BIG way!

Chuck Konzelman and Cary Solomon wrote God's Not Dead, God's Not Dead 2, Do You Believe?, What If? and many other God centered movies.
Solomon and Konzelman are believers who know the Lord is at work in Hollywood and modern technology is supporting a growing parallel industry of Christian film-making:
"To put it in neo-Marxist terms, faith-based films have stolen the means of production. They are making films without traditional studios or distribution… And the breaking of that mold is revolutionary." says Konzelman.
Solomon agrees and says that we need to remember there's a culture war going on:
"People have to realize, we're at war, and this war is not with guns and bullets, but with scripts and cameras. We are vying for the heart of people who are indecisive and could be lost."
Solomon and Konzelman are CO-CEO's of Believe Entertainment.
Making movies that honor God and stregthen solid family values.
SPECIAL GUEST: Niamani Knight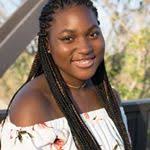 Most teens are just worried about getting through high school
let alone starting their own non-profit. As the founder of S.T.R.E.A.M. (Science, Technology, Reading, Engineering, Arts, and Manufacturing) Kids Expo™, Niamani Knight is reaching for the stars. Her organization holds an exposé to
introduce students to explore "S.T.R.E.A.M. exhibits from industry experts, schools, and organizations." At the age of 13, Knight enjoyed math and sciences. She immersed herself in it but saw that not all of her peers were as interested in STEM as she was. In fact, many were afraid of it. She created something that included all students with every learning style and ability. She has reached thousands of young kids to reach for more find thier passion, She attributes her relationship to God to her success! (Click for MORE on Knight)
DONT Miss out
REGISTRATION / CHECK IN STARTS AT 6:30am - Event starts promptly at 7am!
Patriotic Music and breakfast will be served. Please note if you would like to attend and ticket prices are an issue please contact The Diako Group through the contact button for assistence! God Bless!

The Diako group is a 501c3 non profit working to help our young people take their rightful place as community leaders, movers and shakers!
NOTE *** If paying by Check Please make it out to and mail to the following The Diako Group 26893 Bouquet Cyn Rd Suite c336 Santa Clarita, CA 91350 PLEASE do not mail after April 28th
---