Description
This is a Competitive Fly fishing tournament.
For this event, you will need to know fly fishing, casting, knots, nymphing, and dry fly presentation. We offer many other trips to learn or perfect your craft. This is not one of them. This event is very competitive.
Any veteran with an Honorable discharge and any disability rating may apply. All aspects of this trip are covered, Travel, Lodging, Food, Boats, Flies, Fees. Just bring a couple of rods.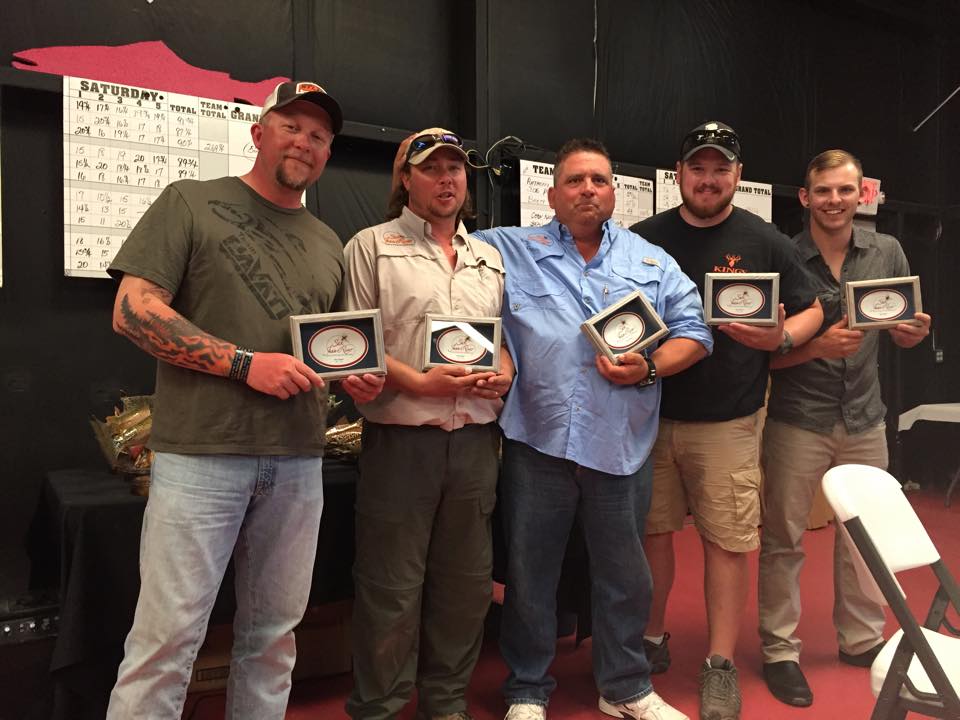 If you don't live within driving distance to Central Oregon this trip is not for you as we will drive from central Oregon to NM.
If you feel you have the skills and tenacity to compete, then apply and join the club because we fish to win this weekend!
We will all meet up in central Oregon and all ride in one 6 door truck to the venue. This will include meals and one rest overnight in a hotel along the way.
Lodging and breakfast will be provided at Soaring eagle lodge, Lunches will be provided on the drift boats during the tournament and dinners will be at the tournament headquarters at fishheads following your daily reporting of recorded tournament catch cards.
We are taking 3 teams of Veterans to compete this year. One team consists of 2 veterans and a provided guide in the boat.
The tournament format is as follows.
20- 2 person teams consisting of one pro non-fishing (guide) and two contestants, fish the Quality Waters of the San Juan River on August 1 – August 3, 2019. Each two-person team will be limited to five (5) fish per contestant, or Ten (10) fish. The team that catches the highest total inches of fish for the two days will be the champion. Trophies for 1st, 2nd, and 3rd places will be awarded along with potential cash prizes.
Thursday, August 1
Thursday night August 1, 2019 at Fisheads Lodge in Navajo Dam, New Mexico, there will be a welcoming dinner, cash bar and auction. Doors will open at 5:00 p.m. with dinner served at 6:30 p.m.
A Big Fish tournament will be held each day. The entry fee per person, for each days' event, is $100 or $200 for both Friday and Saturday. This is an individual event not a team event. A registration table will be set up on Thursday night for all contestants who wish to participate. It is important that your receipt detail who is participating not just the payor. Payout will be on Saturday night with the winner of each days' event receiving 50% of the pool and the balance to the charity.
Add a Fish
Any contestant may continue to fish after recording his/her 5th fish. Should the angler wish to replace a recorded fish (one of the five) they may do so one time. The score book must be marked with a single line through the discarded fish and the replacement fish's length recorded next to it. This option is available for only one fish on Saturday and cannot be used until 5 fish are recorded.
Dry Fly Options - Both Days
After you have recorded your mandatory dry fly fish on either day you may continue to fish with dry flies and earn an extra one inch per recorded fish caught on a dry fly. Please mark your scorebook with the actual measured length, caught on dry fly etc.

Guide Auction
On Thursday there will be a silent guide auction. Each participating guide will be listed on a separate bid sheet. The starting bids per guide will be $1500 and bid in $500 increments to a buy me now price of $7500. The highest bidder will have that guide. There will be only one guide per team. If you are the highest bidder for two guides you will be awarded the guide with the higher bid price and the second highest bidder on your lower guide will be awarded that guide.
BIDS WILL NOT BEGIN UNTIL 5 PM AND CLOSE AT 7PM
Friday, August 2
Friday morning August 2 at 7:00 am, all contestants will meet at Fisheads Lodge to pick up their lunches and have breakfast. Each team should be on the river by 9:00 am. Fishing ends at 4:00 p.m. After Friday's fishing all contestants should turn in their score books to the scoring tent at the Fisheads Lodge where all scores will be posted. There will be a cash bar and dinner at the lodge.
Saturday, August 3
Saturday morning August 3, all contestants will again meet at Fisheads Lodge to pick up their lunches and have breakfast. Once again the contestants should plan to be on the river by 8:00 am and completed by 3:00 p.m. As on Friday, once you have completed fishing return to the scoring tent and turn in your score sheets. There will be another casual dinner and bar set up at the lodge for all contestants. After dinner, results will be tallied, trophies presented, and awards given out.
Teams
Each team will consist of two fishing contestants and a professional guide.
Equipment
Contestants will furnish their own equipment and may bring up to two rods on both days. No real or artificial fish attractants will be allowed.
Fishing Procedure
All Federal and State rules and regulations governing the waters fished will be observed.
Fishing hours will be from 9:00 am to 4:00 p.m. on day one and from 8:00 am to 3:00 p.m. on day two or until each team has recorded their 10 fish, whichever occurs first.
Daily scoring will begin at the times noted; any fish hooked before the beginning time will not count and any fish hooked but not landed at the quitting time will not count. All fish must be released as soon as possible after scoring.
All contestants must fish from the boats, there will not be any wading. You may get out of the boat to net a fish if necessary.
Due to the nature of this tournament, any rules violation will result in disqualification of the offending party for the day of the infraction.
Contestants must float on both days.
Scoring
Each contestant will be allowed to select 5 fish to measure during each day. The first fish caught each day must be a recorded fish. Each subsequent fish must either be scored and recorded or "released" not to be counted before the next fish is landed. Once a fish is selected to be recorded it may not be replaced later. (*see Saturday extra fish for this year.) Measurement of the fish should be done by the guide but is not required. The measurement of the fish should be to the exact fractional inch, utilizing the Hawg Trough, to allow the scoring committee to tabulate the final values. Fish are measured from the tip of the nose to the tip of the relaxed tail. Fish that are foul hooked will not count. Measuring boards will be provided for each team and must be used. Ties will be resolved based on day two team results first. Secondly by the largest fish caught by a team contestant.