2019 Salute to Healthcare- 75th Year Anniversary Celebration
Description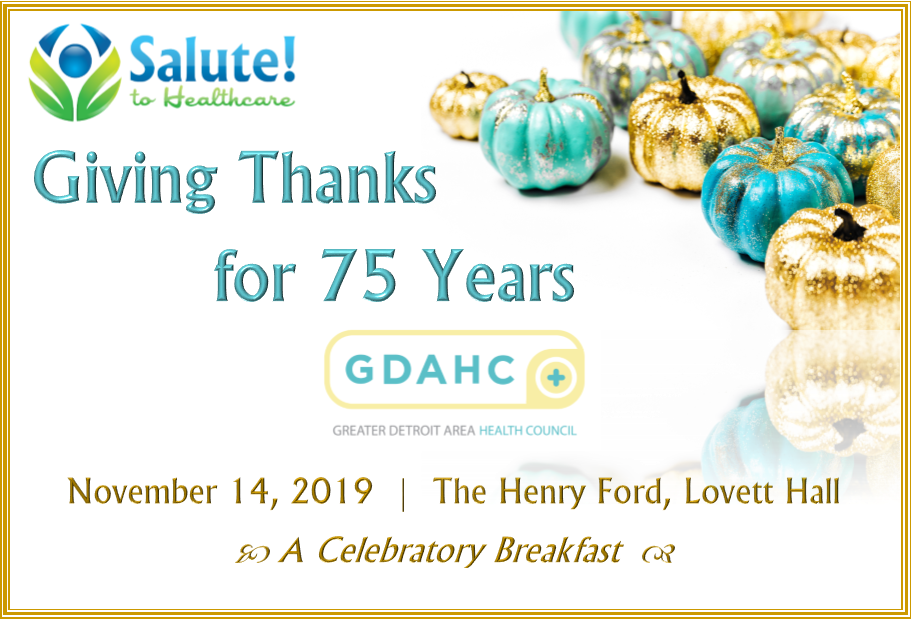 Salute! to Healthcare, GDAHC's annual awards banquet, celebrates individuals and organizations who have transformed healthcare in our region. This year marks GDAHC's 75th anniversary serving Southeastern Michigan. We look forward to celebrating the 2019 honorees as well as the many members, partners and individuals who have been a part of GDAHC throughout the years.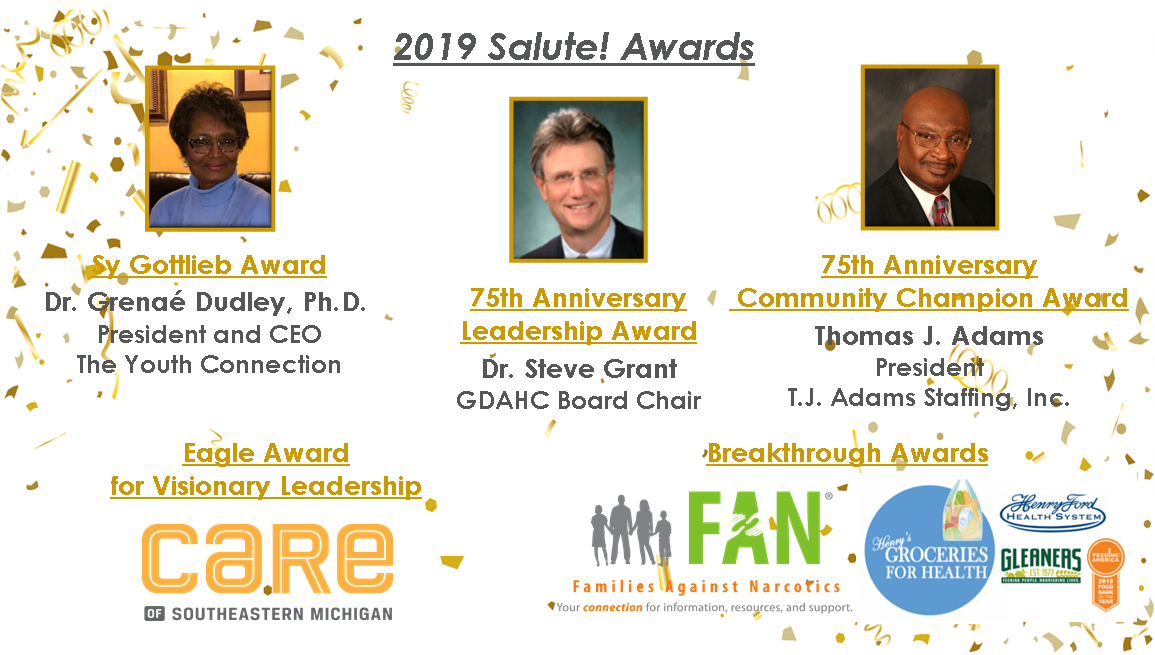 Join us for an outstanding opportunity to be inspired by the remarkable people in our community. Celebrate, share, learn, and make new connections!
---
GDAHC invites you to invest in our innovative, collaborative and transformational programs designed to improve our region's health and economic wellbeing. To become a part of this event, please contact Nicki Gabel at ngabel@gdahc.org or 248-282-6911. Many sponsorship opportunities are available. Please click here for a list of benefits and information.
EVENT DETAILS
Thursday, November 14, 2019
7:30 AM - 11:00 AM
A delicious array of fall-inspired breakfast fare will be served.
The Henry Ford, Lovett Hall
20900 Oakwood
Dearborn, MI 48124

Organizer of 2019 Salute to Healthcare- 75th Year Anniversary Celebration