Description
Welcome to the 2019 Clean Cities Coordinator Workshop additional registration for Tours & Events
REGISTRATION IS REQUIRED FOR OPTIONAL TOURS & PRESS EVENTS
---


Please join us in viewing the Utah Department of Transportation (UDOT) and Utah Transit Authority (UTA) partnered fully Autonomous Vehicle on route at the University of Utah, as a self-guided tour.



Park City Information:
This fully walkable Mountain town temperature average is 70-60F in August.
Tour is limited to 40 attendees. First come first serve.
---


RSVP for more information and agenda to attend this celebratory evening with full dinner.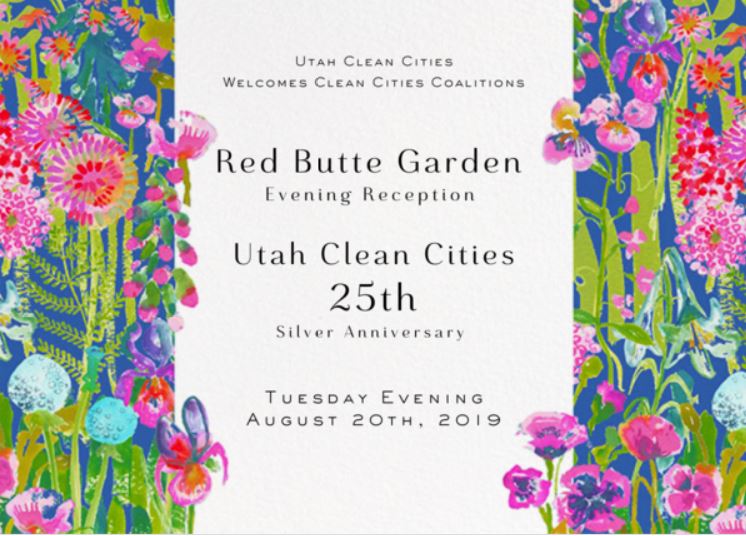 ---

Let us know if you have questions or would like more optional tour information.
Tammie Bostick
Utah Clean Cities Executive Director
tammie.bostick@utahcleancities.org