Description
Join us for our Fusion Rosh Hashanah New Year's Service with Rabbi Jason Sobel and Special Guest Speaker, Shawn Bolz on Sunday, September 29, 2019. This will be an amazing time of celebration and reflection as we ring in the Jewish New Year! Worship will be led by Tracy Thomas.
Registration is required for the event, however there is no charge to attend. If you have questions or need more information, email info@fusionglobal.org. (No childcare will be provided.)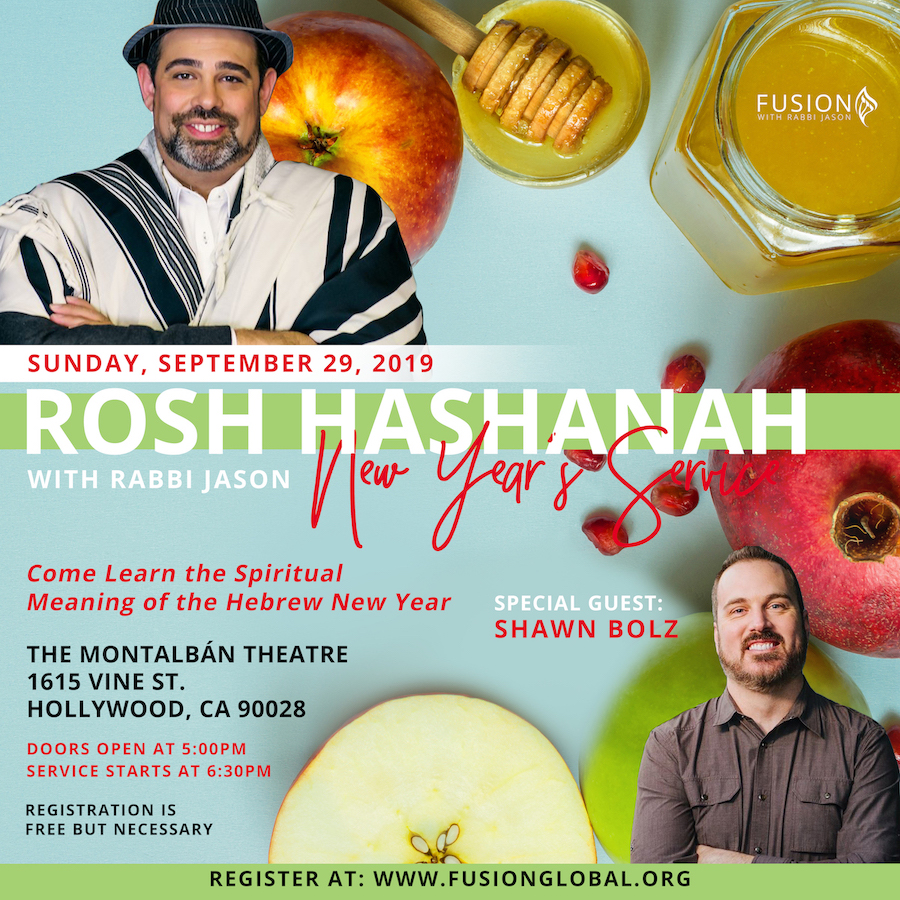 Parking is available next door to the theatre. Cost is $10-$13 per car.