Description
Online registration closed- Free On-Site registration WILL be available!
Calling all writing-focused educators!
California State University, Channel Islands and Project ALAS are excited to invite all local area educators interested in writing instruction—including educators from local middle schools, high schools, community colleges, and 4-year institutions—to submit presentation proposals and participate in the upcoming 4th Annual ALAS Regional Writing Conference.
The goal of the RWC is to gather writing-focused educators from various learning institutions and encourage collaboration, exchange best practices, and facilitate long-term learning success for our students. To that end, we are especially interested in presentations that address writing pedagogy, geared for a diverse audience of educators. We invite our participants to share their professional expertise and consider this conference an opportunity to learn from professional colleagues from different types of leaning environments. We are also interested in presentations and panels to encourage exchange of educational strategies and high impact practices, both at the level of global curriculum and for individual lesson plans.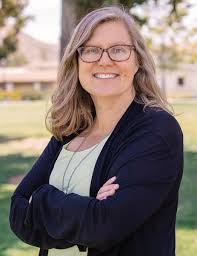 Introducing our Keynote Speaker:
Danna Lomax
Anacapa Middle School, English and World Geography
CSU Channel Islands, School of Education
Recipient of 2018 Teaching Tolerance Award for Teaching Excellence Southern Poverty Law Center Teaching Tolerance Project
Please join us as Professor Lomax shares her experience and insights from incorporating the Social Justice Standards into her classroom curriculum. Through lecture and audience interaction, Professor Lomax will demonstrate the value of utilizing these standards to help students develop language skills, empathy, cultural literacy, and community service.
Free parking and lunch to participants who RSVP by March 16, 2019!
Questions? Please contact Lucero Segundo: cilc.fellows@csuci.edu