Description
WE ARE EXCITED TO ANNOUNCE THE 2019 REFRESH WOMEN'S CONFERENCE COMING TO EAST TEXAS FEBRUARY 1st & 2nd!
Grab your friends and make plans NOW!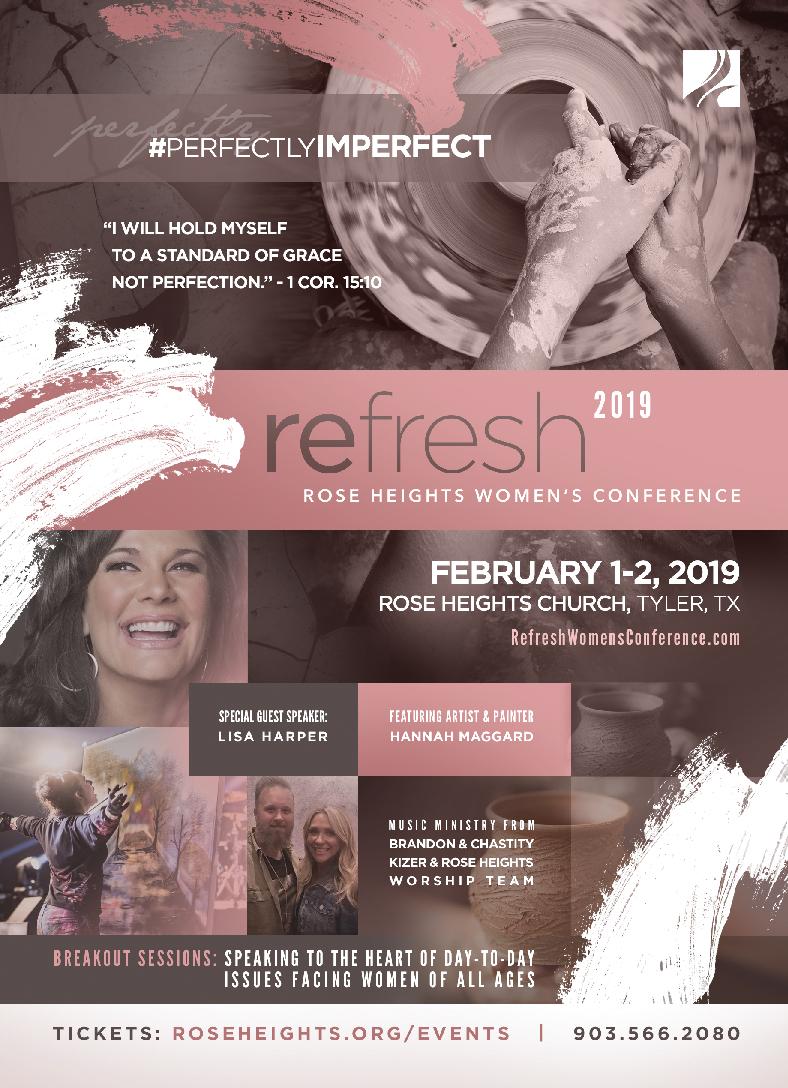 Lisa Harper will be speaking at BOTH General Sessions, and we will experience anointed worship lead by Brandon & Chastity Kizer and the Rose Heights Worship Team. And of course when women get together, there MUST be shopping! Saturday afternoon will be a shopper's dream as vendors fill the Community Life Center from 11:30-6.

Register TODAY for REFRESH 2019 and join us for an intimate life-changing weekend!
2/1 4:30-6:30 PM WELCOME PARTY & REGISTRATION in Community Life Center
7:00 PM General Session ONE (doors open @ 6PM)
2/2 9:30 AM General Session TWO (doors open @ 8:30AM)
11:30 AM - 6:00 PM VENDOR SHOW in Community Life Center-OPEN To Public
11:30 AM- 2:30 PM FOOD TRUCKS ONSITE
1:30-2:15 / 2:45-3:30 / 4:00-4:45 AFTERNOON BREAKOUT SESSIONS
7:00 PM Refresh Women Night Of Worship *doors open @ 6PM FREE & ALL LADIES INVITED!