2019 Purdue Technology Showcase - Innovations for the Next 150 Years

Thursday, May 16, 2019 from 12:00 PM to 5:00 PM (EDT)
Event Details
Purdue Office of Technology Commercialization invites you to join us for our 2019 Technology Showcase - Innovations for the Next 150 Years
Who is Presenting:  Inventors from Purdue University and NSWC Crane will be presenting technologies available for license through OTC. 
Presenters will be available for questions during built-in networking periods throughout the day.
---
10:00 - 11:30 - Registration
11:30 - 12:30 - Lunch available* (you are welcome to eat during Keynote/Panel Discussion)
12:00 - 1:00 - Keynote Presentation & Panel Discussion
*Lunch will be provided during Keynote & Panel Discussion - please register to ensure adequate amount of food is provided.
---
1:00 - 1:45 - Materials & Manufacturing Presentations
Shadow-free UV-Light Based Self-Disinfecting Surfaces (2017-KUBI-67831)
PTEO – Transparent Conducting Polymers (2018-BOUD-68292)
Automated Machine Learning for Shape Deviation Modeling in Additive Manufacturing Systems (2018-SABB-68187)
Adhesion Improvement via Laser Nanostructuring (CRANE-103030)
Hybrid Nanomanufacturing of Semiconductor Nanostructures on Printed Liquid Material for Stretchable, Wearable Devices (2017-WU-67651)

High Strength Adhesives from Food Components:  Zein Protein and Phenolics (2017-WILK-67873)
1:45 - 2:00 - Networking
---
2:00 - 2:45 - Technology Presentations
Remote Video Analysis for Real-time Crack Detection (2019-JAHA-68509)
Exploiting Photoluminescence Emission of Solar Cells for Optical Communications (2018-LEON-68105)
Mini Automation Control (CRANE-103103)
Axially-offset Differential Interference Contrast (ADIC) Microscopy for Quantitative Phase Contrast Imaging (QPI) with Wavefront Shaping Method (2019-SIMP-68375)
Power Generation System for UAV Accessories (CRANE-200328)
Displacement Control Hydrostatic Propulsion System of Multi-Rotor VTOL Aircraft (2018-IVAN-68075)
2:45 - 3:00 - Networking
---
3:00 - 3:45 - Agriculture Presentations
Layer-wise Agglomerated Urea Granules (2018-AMBR-68207)
Hog Cooling Panel (2015-SCHI-66937)
Prediction of swelling and pasting behavior of starch suspensions (2019-NARS-68551)
A New Herbicide and Non-GMO Crops Resistant to this Herbicide (2018-ZHAN-68083)
Overexpression of ONA1 to Increase Plant Biomass and Seed Yield (2018-KESS-68235)
3:45 - 4:00 - Networking
---
4:00 - 4:45 - Life Sciences Presentations
Cable-Driven Body Weight Support for Gait Rehabilitation (2016-DIAO-67462)
Omniphobic Smart Bandages (2019-MART-68398)
Dual Kinase/Demethylase Inhibitors of Proliferative Diseases (2017-SINT-67825)
Antibacterial Agents Against Methicilin and Vancomycin-Resistant Bacteria (2018-SINT-68199)
Therapeutics for Triple Negative Breast Cancer (2018-ISAA-68156)
Protein-based adhesives (2016-LIU-67241)
---
4:45 - 6:00 - Reception
---
FAQs
How can I contact the organizer with any questions?
Please email us with any questions to showcase@prf.org.

Is it ok if the name on my ticket or registration doesn't match the person who attends?
It is ok if the name on your ticket does not match the person who attends the event.
What are my parking options at the event?
The Kurz Purdue Center for Technology has its own parking lot so parking passes are not required.  
Hotels nearby The Kurz Purdue Center for Technology:
Fourt Points by Sheraton, West Lafayette, 1600 Cumberland Ave, West Lafayette, IN 47906, 765-463-5511
Prestige Inn, 1217 Sagamore Pkwy W, West Lafayette, IN  47906, 765-463-1531
Union Club Hotel at Purdue, 101 Grant Street, West Lafayette, IN  47906, 800-320-6291
Hilton Garden Inn, West Lafayette Wabash Landing, 356 E State St., West Lafayette, IN  47906, 765-743-2100
Hampton Inn & Suites West Lafayette, 160 Tapawingo Dr., West Lafayette, IN  47906, 765-269-8000
When & Where

Kurz Purdue Technology Center
1281 Win Hentschel Blvd
West Lafayette, Indiana 47906


Thursday, May 16, 2019 from 12:00 PM to 5:00 PM (EDT)
Add to my calendar
Organizer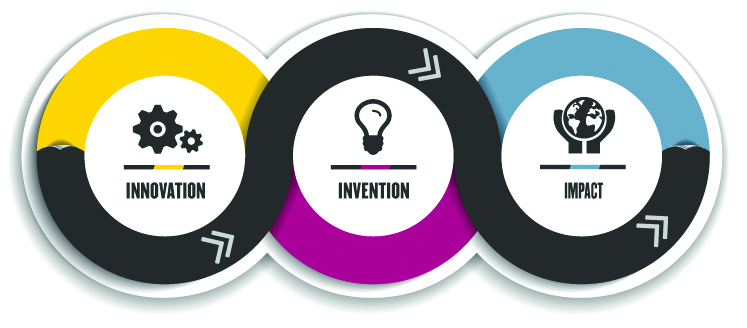 Innovation.  Invention.  Impact.
The Purdue Research Foundation's Office of Technology Commercialization operates one of the most comprehensive technology transfer programs among leading research universities in the U.S. The Office of Technology Commercialization protects Purdue University intellectual property and leads the technology transfer activities for patented Purdue innovations with a goal to help society live healthier, happier, longer lives.