Description
Once a year, co-op supporters from across Maine get together to meet, network, share experiences and learn how we can work together to grow Maine's cooperative economy. Our name for this conference, Principle 6, comes from the 6th of the seven internationally recognized cooperative principles, "Cooperation among Cooperatives." This year's theme is: "Cooperatives Build a Better Maine: Building Skills, Connections, and a Movement."
Workshops will feature practical skill building, as well as strategy discussion and movement building conversations.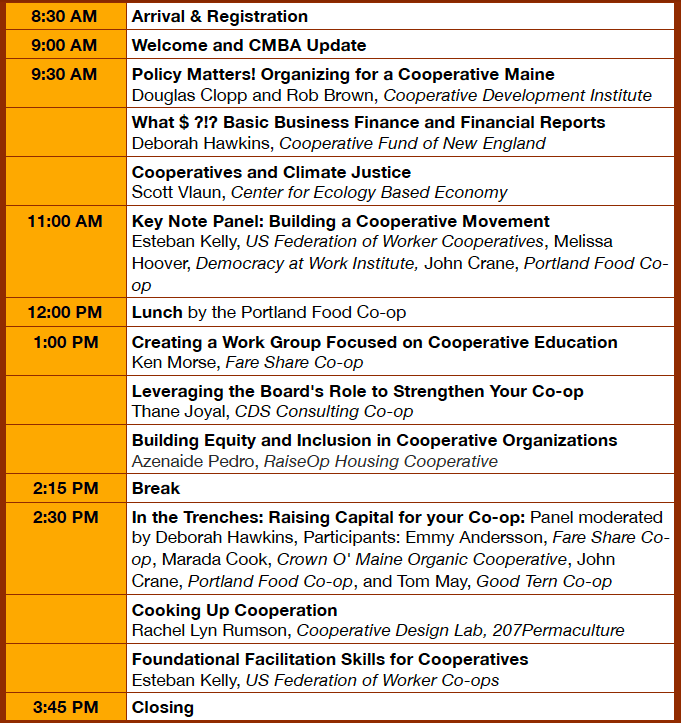 This year we will maintain focus on being as participatory as possible. We have designed the day so that you will leave with:
Concrete skills that you can utilize for the development of your business, membership, and board

Productive new connections to resources, fellow co-ops, and community allies

Creative new ideas to apply to your own co-op, taken from stories shared and lessons learned

Increased confidence in and connection to the cooperative community network of support
Members of the Cooperative Maine Business Alliance receive 50% off registration with a member discount code. If you do not have the code, please contact Bri Bowman.

A limited number of full and partial scholarships are available, to apply, please complete this form by March 20th.

For more information, please contact Bri Bowman, Network Coordinator.

---
Thank you to our sponsors for making this event possible! If you are interested in sponsoring this event, please complete this form.

Mondragon Sponsor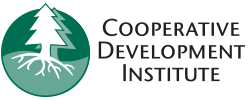 Cooperative Development Institute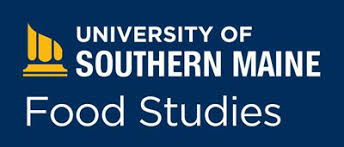 Knights of Labor Sponsor
Cooperative Fund of New England
Cooperator
Maine Network of Community Food Councils