About this Event
For students, by students, this conference asks the questions pre-professional schooling doesn't always answer - from the professionals themselves. Creating insight, encouraging networking, and providing a space to explore what your next step may be.
This year's theme, Health 3.0, will focus on the ever-evolving innovative practices in healthcare. All undergraduates are welcome and encouraged to attend this FREE conference! Session topics will include vaccination, suicide safety, antimicrobial resistance, technology's effect on mental health, a live ultrasound demonstration, and much more! Can't make it all day, no problem.
Register for the sessions that pertain to you or best fit your schedule!
SKILLS. EDUCATION. OPPORTUNITY.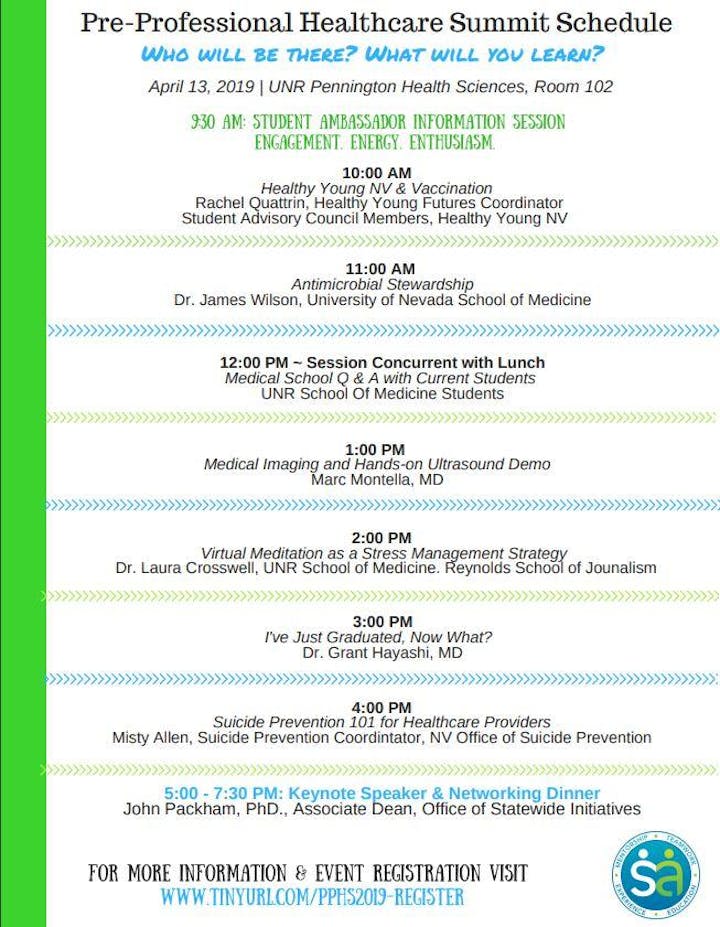 High Sierra Area Health Education Center is a federally and state funded 501(c)(3) nonprofit committed to serving under-served and rural population of Northwestern Nevada in collaboration with the University of Nevada, Reno School of Medicine and the Office of Statewide Initiatives.
For more information about our mission and initiatives visit: highsierraahec.org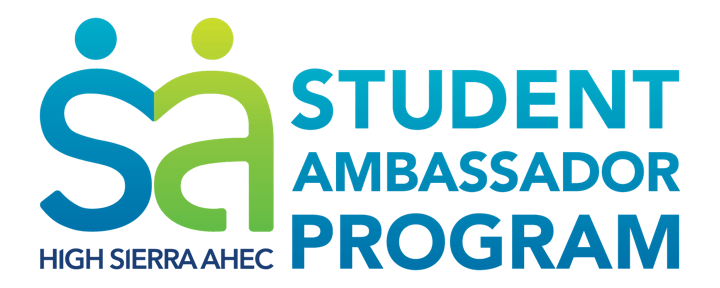 The Student Ambassador Program is the pride and joy of HS AHEC. Our undergraduate students are a team of diligent, enthusiastic community leaders who promote the mission of High Sierra AHEC and make a difference in our community. Each Ambassador participates in civic engagement and professional development every semester while working to become influential healthcare leaders.
This program is a unique way to gain non-profit and public health experience while acquiring valuable professional skills. Perfect for undergraduate students pursuing careers in healthcare!
Interested in learning more about the Student Ambassadors? Click here to join our monthly newsletter!