2019 Patient & Caregiver NF Symposium
Description
The Boston Children's Hospital Multidisciplinary Neurofibromatosis Program, in collaboration with Massachusetts General Hospital, invites you to the 2019 Patient & Caregiver NF Symposium on March 30. Learn about the latest research and clinical trials, connect with other families and ask questions. The agenda will include:
Updates on medications to help shrink tumors in NF

How animal models help with drug discovery

Preimplantation genetic testing and family planning

Highlights from Neurofibromatosis Northeast and Children's Tumor Foundation

Gene therapy initiatives in NF2

Growth & puberty in NF1

"Ask the Experts" session
Parking and lunch are included with the registration fee. Please park in the Boston Children's Hospital Patient Family Parking Garage at 2 Blackfan Circle.

If the cost of registration is prohibitive please contact Caroline McGowan at caroline.mcgowan@childrens.harvard.edu. Financial assistance is available.

This event is made possible with sponsorship from the Children's Tumor Foundation and NF Northeast.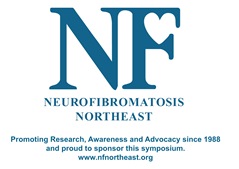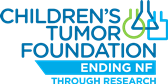 This event is sponsored in part by the Children's Tumor Foundation (CTF), a nonprofit organization dedicated to finding effective treatments and supporting individuals worldwide living with neurofibromatosis. For more information, please visit www.ctf.org.