2019 Pacific Industry Forum and Icebreaker Reception
About this Event
Date/Time:
Icebreaker Reception: May 13, 2019 | 5:00 pm – 7:00 pm
Pacific Industry Forum: May 14, 2019 | 7:30 am – 3:00 pm
Location:
Icebreaker Reception: Gordon Biersch Honolulu
Pacific Industry Forum: Ala Moana Hotel | Hibiscus Ballroom
Sponsors:
For more information on the benefits offered to each sponsorship level, please refer to the 2019 Pacific Industry Forum sponsorship benefit packages below. After signing up and paying for the sponsorship using credit card, the following link to enter the complimentary attendee information for both the forum and reception will be included in the order confirmation email.
https://www.eventbrite.com/e/2019-pacific-industry-forum-sponsor-comp-attendee-registration-site-registration-59141036432
If check method is preferred for the sponsorship payment, please email info@samehonolulu.org for assistance.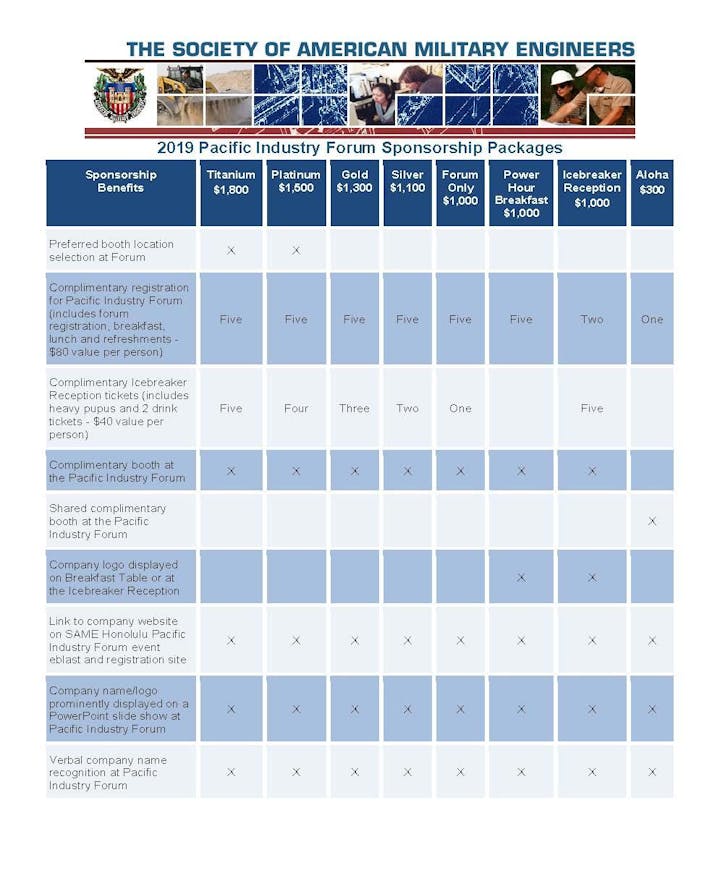 Event Information:
The sponsorships from the Pacific Industry Forum will support SAME Honolulu Post's scholarship program, construction camps, and youth outreach programs for Hawaii students pursuing their education in engineering or architecture.
The 2019 Pacific Industry Forum will bring SAME sustaining and individual members, non-members, and senior leaders from the Federal, State and County Governments for program briefings, a luncheon, and small business networking opportunities. Program briefings will be provided by the following government agencies:
Federal – USACE (Army), USARPAC (Army), USAF (Air Force), NAVFAC (Navy), INDOPACOM
State of Hawaii and City & County of Honolulu – TBA
Small Business Workshop/Panel – TBA
Technical Session – TBA
All forum attendees and guests are invited to attend the Icebreaker Reception. Come enjoy some delicious appetizers and a nice cold refreshing drink, or whatever your fancy, along with other forum attendees who are ready to do some heavy networking and catching up!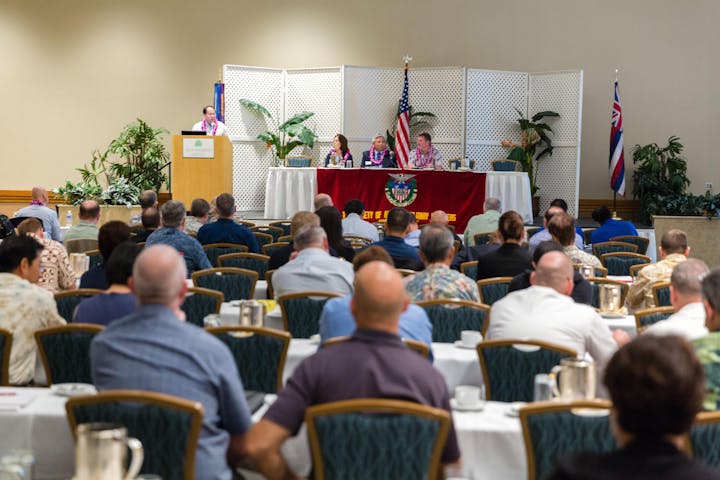 Pacific Industry Forum at Ala Moana Hotel Hibiscus Ballroom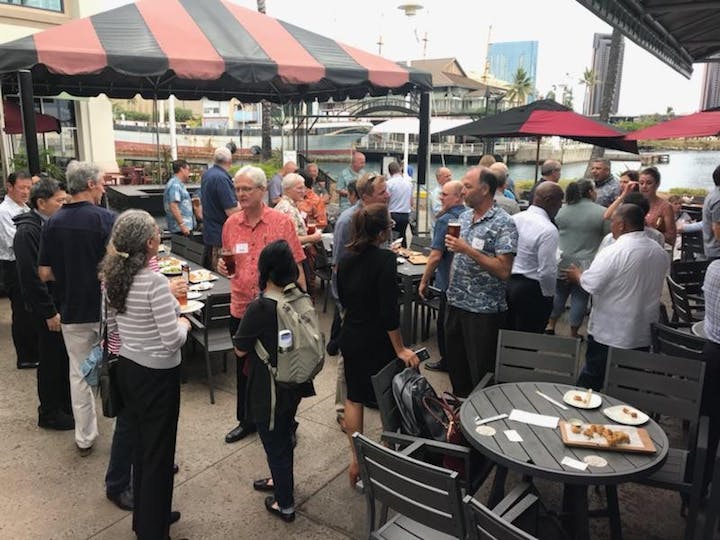 Icebreaker Reception at Gordon Biersch Honolulu