Description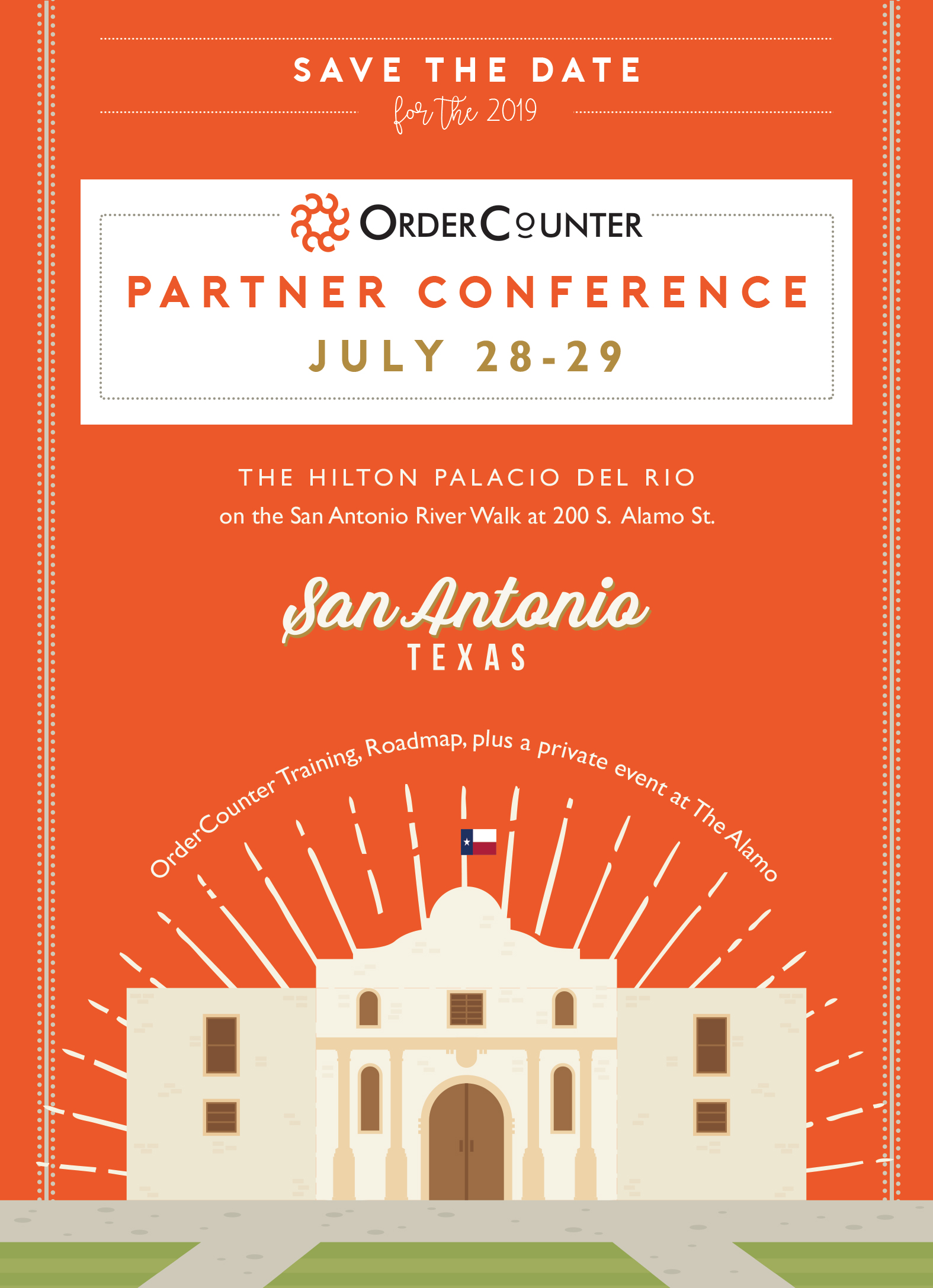 The 2019 OrderCounter Partner Conference is an exclusive one-and-a-half-day event designed to provide a superior education for our top partners across the country. This year's conference will coincide with RetailNOW 2019 at the Henry B. Gonzalez Convention Center in San Antonio, TX.

DAY 1 | SUNDAY, JULY 28 | Hilton Palacio Del Rio on the San Antonio River Walk

We will kick the day off with OrderCounter Technical Training and New Features Presentation delivered by CEO/Co-Founder, Thomas L. Barrineau IV. Several events will follow the morning's business meetings and will go well into the evening. Lunch will be provided - during the afternoon, we will go over the OrderCounter Roadmap plus introduce an overview of Technical New Features. We will join our colleagues at the Retail Now Welcome Reception at The Grotto inside the hotel.
DAY 2 | MONDAY, JULY 29 | The Alamo at 300 Alamo Plaza, San Antonio, TX
We will end our evening at the famous Alamo with a private tour, dinner, and exclusive tequila tasting.
Be sure to check back here closer to the event for more updates! ordercounter2019.eventbrite.com