2019 One in a Million Benefit for the Chordoma Foundation

Sunday, September 15, 2019 from 1:00 PM to 3:00 PM (CDT)
Event Details
The amount of your donation, excluding the costs of any goods or services received, may be eligible to be matched by your employer. Please check with your employer to learn how you can increase the value of your gift! Value of goods and services: $10.
Thank you for your support of the One in a Million Benefit for the Chordoma Foundation! Chordoma is a rare cancer that occurs in the neck and spine of people of all ages. The chances of being diagnosed: One in a million. The money we raise will be used to fund research for better treatments and a cure for chordoma, particularly the work of Dr. Gary Gallia, Mick's neurosurgeon. We hope you will be able to join us and look forward to seeing you on September 15th!
Please RSVP by September 15th.
Michael Potempa – My Battle with Chordoma

A series of events early in 2013, including surgery to remove what was believed to be a benign pituitary adenoma, ultimately led to a diagnosis that I had clival chordoma. I was informed that this cancerous tumor could not be removed without causing serious permanent deficits and that the average life expectancy for someone with my condition is six years from initial diagnosis. This was a shock to hear, but I was not willing to accept such a dire outlook without a fight, so my wife and I searched for a path that would give me the best possible outcome.
Our research led us to Dr. Gary Gallia at Johns Hopkins and Josh Sommer, Executive Director of the Chordoma Foundation. In August 2013 Dr. Gallia performed a complex, two-stage surgery, lasting more than 24 hours in total, and successfully removed the chordoma. I subsequently had proton beam therapy at Mass. General and multiple MRI, which had all been clear, until April 2018 when a recurrence was detected.
We knew there was no guarantee that chordoma would not recur, but the revelation was still shocking after five years of clear scans. In July 2018, Dr. Gallia performed surgery to remove the tumor and I have had clear scans since then. This experience verifies that you never can say chordoma is cured and emphasizes the need for research to find better treatments and ultimately a cure. I am grateful to Josh for his support and tireless work at the Chordoma Foundation and especially grateful to Dr. Gallia for essentially saving my life, a second time. We intend to fully support his work to benefit the one in a million annually diagnosed with this little known, deadly disease. This One in a Million Benefit is our next step on that journey.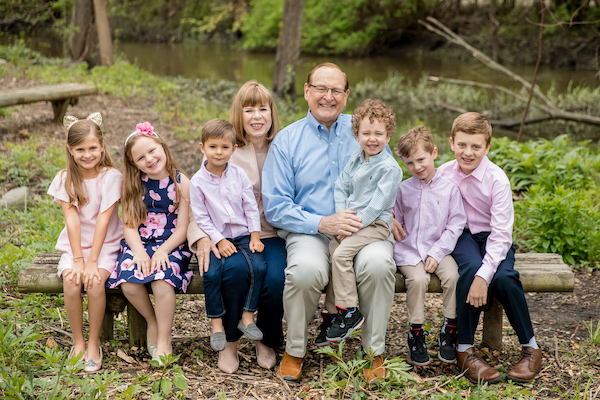 About the Chordoma Foundation
The Chordoma Foundation is working to improve the lives of chordoma patients by accelerating research to develop effective treatments for chordoma, and by helping patients to get the best care possible. We support high-impact research by providing funding and scientific resources, and encouraging collaboration among scientists. In addition, we provide patients with information about the latest treatment options, experienced physicians, and peer-support opportunities. The Chordoma Foundation is a 501(c)3 non-profit organization. All donations are tax-deductible to the fullest extent allowed by law.


Location
Bobby's at Deerfield has become one of our favorite spots. Like Cafe Lucci it is a warm, welcoming place with a friendly neighborhood atmosphere. A variety of foods will be served featuring Bobby's Deerfield favorites. Beer and wine will be included.
We are deeply grateful to Bobby Arifi and his brother, Augie, for generously hosting this One in a Million Benefit.
When & Where

Bobby's at Deerfield
695 Deerfield Rd
Deerfield, IL 60015


Sunday, September 15, 2019 from 1:00 PM to 3:00 PM (CDT)
Add to my calendar