Description
Join fellow disaster volunteers for two days of workshops, skills refreshers, training and more at the 2019 Northwest Citizen Corps EXPO. Starting in 2003, the Northwest Citizen Corps EXPO returns to Renton Technical College.
Some training topics this year include: Communication Hubs, Using Drones for Search/Rescue and Damage Assessment, A.C.T. to Save a Life, Stop the Bleed, Cultural Competency – Responding to Tribal Communities, Moulage Tips and Tricks, American Sign Language in Emergencies, CERT skills refreshers, Communicating in Emergencies with People with Disabilities and more.
Click here to view the schedule. Many courses are offered more than once. Please indicate on your registration which classes you plan to attend and attend only ONE per session.

Attendees must complete the following forms found here:
Please email forms to paula.towne@ofm.wa.gov or mail to Serve Washington PO Box 43113 Olympia, WA 98504-3113
Questions? Contact Paula Towne paula.towne@ofm.wa.gov or 360-725-5290
Each year, with the help of sponsors, partners, volunteers and staff, hundreds of disaster response volunteers are trained on key emergency response skills, preparing them to assist when the need arises in their own communities.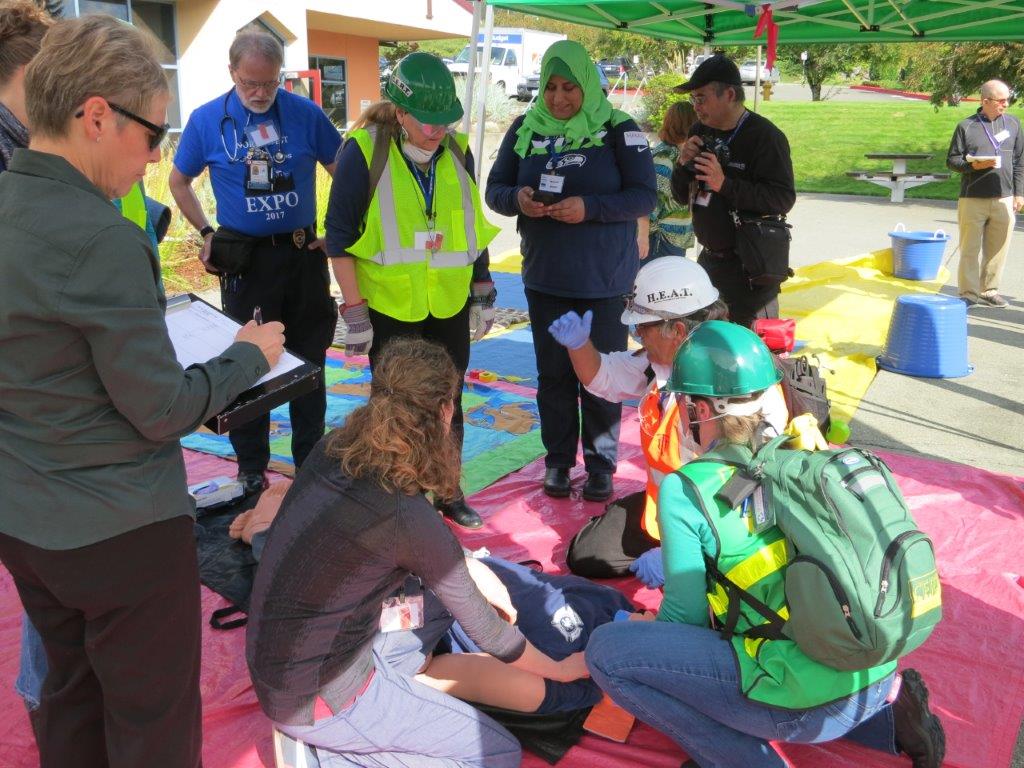 Thank you for your support of the NW Citizen Corps EXPO!