Description
NWD19 | Fall Conference | October 14-16, 2019
Eastside Church - Bothell, WA
Each year we come together representing five different states and over 200 churches with one common goal – reaching our communities with the hope of the world – Jesus.
All Are Welcome!
Whether you're a licensed minister, volunteer leader, student or church member, you are welcome and invited to register.
Come away inspired, refreshed, empowered and excited to return to the place has God called you.
Information about speakers, workshops, pre-conference ACCESS seminar, and free-time activities will be posted here or at: http://www.thenwd.org/fall-conference/ as they are announced.
You can also subscribe to receive all NWD updates here.
---
PRE-CONFERENCE ACCESS SEMINAR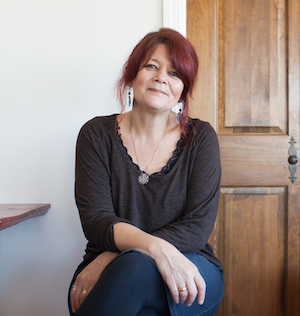 Sexuality and Spirituality: Navigating Complex Waters
Deb Hirsch | Monday, October 14 | 1 - 4 pm | $10

Join us for our pre-conference Fall 2019 ACCESS. The gap between the church and the broader society is highlighted through arguments around sexuality. Relationships, identities, orientations, mores, and even such seemingly straight forward concepts like gender are creating battle lines between the church and broader society. How do leaders of God's church navigate such complex conversations? How do we hold true to our understanding of God's word while radically loving others? How do we lead our people, in the way of Jesus, through this complex cultural season? What does it mean for every human to be created sexual? What can sexual minorities teach us about our own sexuality? These questions and more will be discussed. Come to this pre-conference expecting a new paradigm and a new conversation around human sexuality.
Click here to learn more about Deb Hirsch.
---
Main Session Speakers
Speakers:
Eugene Cho | Seattle, WA | https://eugenecho.com

Yaseer Handall | Arise | Pasadena, CA | https://www.arisenativeamericans.com
James Stalker | Roots Church | Seattle, WA | https://rootsnw.org

Brian Barcelona | One Voice Student Ministries |https://ovsm.com/
Jessie Fure | View Church | Clearview & Snohomish, WA | https://viewchurch.co

Randy Remington | Beaverton Foursquare Church | Beaverton, OR | http://www.b4church.org/
Molly DuQue | Mosiac Chapel | Bozeman, MT | https://mosaicchapel.org/
Russ Schlecht | Eastside Church | Bothell, WA | https://www.eastsidechurch.org/
Learn more about our speakers here http://www.thenwd.org/fall-conference/
*Check back for more annoucements on our session speakers and workshop presenters
---
Schedule
MON Oct 14
1-4:00 pm ACCESS Seminar

4:00 Doors Open / Check-In
6:30 Session 1
Fellowship in the Lodge
TUE Oct 15
9:00 Session 2
10:30 Break/Transition to Workshops
10:45-12:00 Workshops
12:00 Lunch Break

12:30 Missions Lunch
12:30 NextGen Lunch
1:00 - 6:15 Free Time / Golf Tournament

6:30 Session 3
Ordination
Dessert Celebration in the Lodge
WED Oct 16
7:00-8:30 Chaplains Breakfast
9:00-10:15 Workshops
10:30 Session 4
Conclusion/Dismissal
---
Click here for more information about our hotel conference rates:

---
Flight Information
Seattle and surrounding communities are now served by two regional airports - Seattle International Airport (SEA) and now Paine Field (PAE) in Everett, WA. It is worth checking to see which airport would serve you the best.
____________________________________________________________________________
Come and enjoy all that western Washington has to offer. Bothell, itself, offers numerous beautiful, scenic hiking trails such as The North Creek Trail, The Sammamish River Trail, and Burke-Gilman Trail. Alderwood, just up the I-5 in Lynnwood, is the regional shopping mall. Situated close by, Seattle offers many iconic landmarks, such as the futuristic Space Needle, Pike's Place Market, Pioneer Square, and world-renowned museums like Chihuly Garden and Glass, and Seattle Art Museum.
There is something for everyone to enjoy.