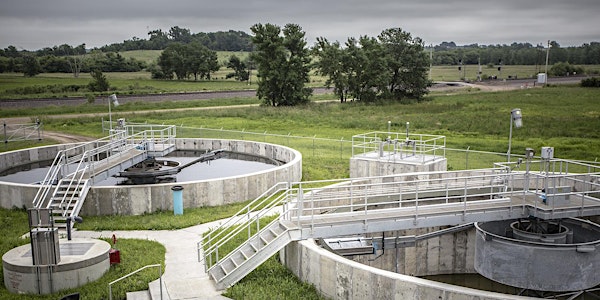 2019 North Carolina Water Quality Compliance Workshop
Location
McKimmon Conference and Training Center at NC State
1101 Gorman St
Raleigh, NC 27606
United States
Description
About The 2019 Water Quality Workshop

Join us for the 15th Annual North Carolina Water Quality Compliance Workshop co-sponsored by the North Carolina Manufacturers Alliance (NCMA) and the North Carolina Division of Water Resources (DWR).
The 2019 Workshop offers an informal setting to meet state regulatory personnel and discuss permitting and compliance matters that may impact your operations in 2019. The staffs of the North Carolina Division of Water Resources (DWR) and Division of Energy Mining and Land Resources (DEMLR) will help you understand the laws, regulations and DEQ expectations that will help your organization develop the most effective compliance strategies and control costs.
The 2019 Workshop will introduce both experienced and entry level attendees to the topics likely to be the most important for achieving and maintaining compliance in the upcoming year. This year's agenda consists of topics selected by the DEQ personnel as well as topics requested by last year's attendees.
The agenda provides plenty of time for questions during each presentation as well as during breaks and lunch. Attendees with specific questions prior to the workshop can also submit those questions to NCMA. NCMA will then provide the questions to DWR staff anonymously so that they can address the questions during the Workshop.

To submit a question for the workshop, e-mail your question to donna.pittman@myNCMA.org.
Workshop Topics
:
Division Director's Regulatory and Policy Update


Water Quality Legal Update

Top 10 violations to avoid

Emerging Contaminants (What's in Your Wastewater?)

Stormwater

How Effluent Limits are Set

Q&A with Enforcement and Regional Office Panel
Lunch and Breaks Provided
This workshop includes a hot buffet lunch and breaks during the day.
Workshop Tuition: Standard Tuition
Standard Tuition - $225
NCMA Member Tuition - $190
Registrations after Jan. 31, 2019 - $275
The Workshop is designed to provide 6 hours of Continuing Education credit and has been approved by the North Carolina Water Pollution Control Operators Certification Commission (WPCSOCC) as Course # CE09190601, and by the North Carolina Water Treatment Facility Operators Certification Board (NCWTFOCB) as Course #153912.