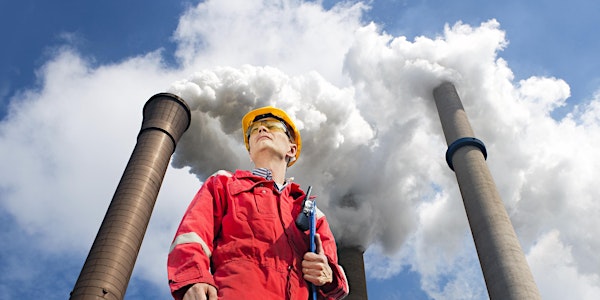 2019 North Carolina Air Quality Compliance Workshop (Raleigh, NC)
When and where
Location
McKimmon Conference and Training Center at NC State 1101 Gorman St Raleigh, NC 27606
Description
2019 North Carolina Air Quality Compliance Workshops
Don't miss the 2019 North Carolina Air Quality Compliance Workshop co-sponsored by the North Carolina Manufacturers Alliance (NCMA) and the North Carolina Division of Air Quality (DAQ).
The agenda for this year's Workshop was jointly developed by the Division of Air Quality and NCMA based on topics that previous attendees and our members told us may have the greatest impact on their operations during 2019.
---
TOPICS TO BE COVERED
Permitting 101 - Do I need a permit?: An optional pre-workshop session to go over the basics of air quality permitting
What to Expect from the Division of Air Quality in 2019:Insights from the Director and Deputy Director of NCDAQ
Governor's Executive Order 80: Overview of Governor Cooper's EO80, North Carolina's commitment to address climate change and transition to a clean energy economy
Improvements in North Carolina Air Quality
Emerging Contaminants

Air Quality Rules Updates: SSM Updates | Rule Readoption Status (group 6 rules) | Methyl Bromide Update | Regional Haze Analysis
112(r) Basics: Status Update, Pending Actions
Air Quality Permitting Updates: 112(j) to 112(d) Transistion | MACT/GACT, Once-in-Always-In, and NC Air Toxics | Update on Permit Exemption Rules | Air Curtain Burner Rule Changes
Compliance Updates & Panel Discussion: Top 10 Compliance Issues | Mock Inspection, ECHO | Source Test Overview | Public Access to Air Quality Records
Permitting Breakout Sessions: Title V | Small and Synthetic Minor | Both sessions include mock application interview and case studies.
---
ABOUT THE PROGRAM
The optional Permitting 101 pre-workshop session (7:45 AM to 8:30 AM) is designed to provide attendees with a basic understanding of North Carolina's air quality permtting processes.
The Workshop will begin at 8:45 AM. The morning session and a portion of the afternoon session will focus on issues common to all regulated air emission sources.
Later in the afternoon, Workshop attendees will have the choice of attending one of two concurrent sessions covering Title V sources and non-Title V sources (synthetic minor, small, and area sources).
The agenda provides plenty of time for questions during each presentation as well as during breaks and lunch. Additionally, attendees may submit specific questions prior to the workshop to NCMA who will then provide the questions to DAQ staff anonymously so that they can address the questions during the Workshop.
All sessions at the Workshop will be presented by the staff of the Division of Air Quality.
---
BENEFITS OF ATTENDING
Obtain practical compliance information directly from key regulators who administer and enforce North Carolina's air quality programs.
Network with fellow environmental professionals.
Meet key regulators in a relaxed, informal setting.
---
MATERIALS PROVIDED
The registration fee includes a full buffet lunch and breaks during the day. Presentation materials will be posted to the NCMA website for attendees to download prior to the event.
---
WORKSHOP TUITION
Standard Tuition - $225
NCMA Member Tuition - $190

Late Registrations (Registration received after March 5, 2019) - $275
---
DIRECTIONS
To McKimmon Center:
Address: 1101 Gorman St, Raleigh, NC 27606
Phone: (919) 515-2277

From I-40 Eastbound :Exit 295 (Gorman Street).Turn left onto Gorman Street. Go approximately 2.5 miles. McKimmon Center is on the right past Avent Ferry Rd. before Western Blvd.

From I-40 Westbound: Exit 295 (Gorman Street).Turn right onto Gorman Street.Go approximately 2.5 miles. McKimmon Center is on the right past Avent Ferry Rd. before Western Blvd.