Description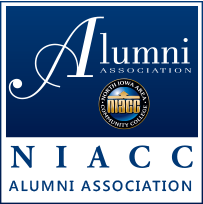 Celebrate your upcoming graduation with the
NIACC Alumni Association!
CLASS OF 2019

You and your family/friends are cordially invited to attend the
NIACC Graduation Reception
preceding the graduation ceremony
on Friday, May 3, from 5:00-6:30 p.m.
in the Muse Norris Conference Center.
Ceremony will begin at 7:00 p.m.
Refreshments will be served.
Please respond by Friday, April 26.
Please indicate how many guests will be attending with the graduate.
Sponsored by the NIACC Alumni Association.