2019 NFID Outland Trophy Award Dinner - Sponsored by Werner Enterprises
Description

Purchase your ticket for only $100 Today and be apart of recognizing the best College Interior lineman in the Country, the Tom Osborne Legacy Award, also usually in attendance Tom Osborne, Johnny Rodgers, Larry Jacobsen, Dave Rimington, Zach Wiegert, Eric Crouch, Trev Alberts, Calvin Jones and many others usually attend. On top of all this Husker Coaches (Scott Frost and his Crew) will help recognize the 4 Nebraska Senior football players with the Guy Chamberlin Award, Tom Novak Award, the Cletus Fischer Native Son Award and the Cornhusker Award for all of their hard work on and off the field. So come wish them well and show your Husker Pride as they pursue their future endeavors.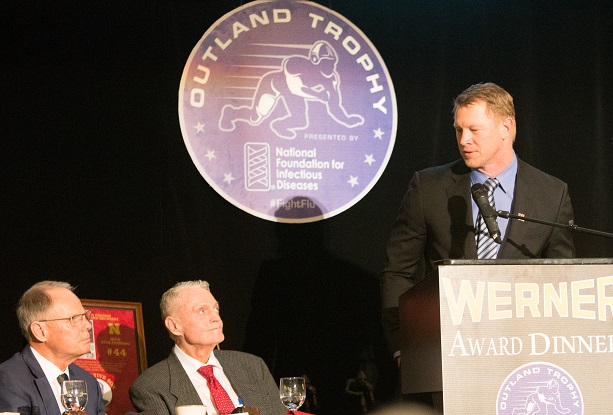 A Night of Football you will not want to miss!
Makes for a Great Christmas Present! A Perfect Stocking Stuffer.
Order your Tickets Today!
Sponsorship Packages are Available - Call 402. 346-8003 or Click Here for more Info