Description
StartOut New York Hosts LGBTQ+ Startups Demo Day with Leading New York Investors. Applications accepted through October 18th.
Join StartOut entrepreneurs as they present their products at StartOut New York Demo Day, generously sponsored by Google Ventures. This year's Demo Day at Google's amazing Chelsea office is an opportunity for the most innovative LGBTQ startups from the StartOut community to demonstrate their products, discuss their go-to-market strategy and pitch for future fundraising rounds in front of a panel of angel investors, venture capitalists and brands.
Join us for an evening of discussion among some of the brightest entrepreneurs and investors in our community. There will be ample time for you to make new connections, share ideas with other like-minded individuals and build your network.
Applications to pitch will close on October 18th, so do not delay – apply today!
Schedule
6:00: Event Check-in
7:00: Welcome and Judge Introductions
7:15: Pitches Begin
8:30: Winners Announced & Reception
Judges
Elizabeth Galbut

SoGal Ventures Co-Founder and Managing Partner

Nikita Singareddy

RRE Ventures Early Stage Investor

Rachel Weiss

L'Oréal USA Vice President, Strategy and New Ventures

Andy Wheeler

GV General Partner

Chris Young

General Partner Revel


About the Judges
Andy Wheeler (LinkedIn)
Andy is a general partner at GV. Andy's investments include Carbon, Farmer's Business Network, Abundant Robotics, and Orbital Insight.
Andy co-founded Ember Corporation and went on to serve as CTO at Tendril Networks and Adura. Andy got his start in wireless and embedded technologies at the MIT Media Lab and began his career at Zipcar where he developed the embedded wireless technology that powers the car-sharing service. Andy holds multiple patents in wireless networking and energy management. Andy received a Bachelor of Science and Master of Engineering in electrical engineering and computer science from MIT.
Chris Young (LinkedIn)
Chris is a serial entrepreneur and 18-year veteran of the digital video advertising space. Chris serves on the board of directors of Hudson MX, Konduit and Zype and is a board observer at Kite. He formerly sat on the board of Vidible, sold to AOL at the end of 2014.

In 2013, Chris sold Digital Broadcasting Group (DBG), of which he was CEO, to Alloy Digital. Founded in 2008, DBG emerged as a content production and video content syndication platform and was at the forefront of creating digital-first content.
Prior to starting DBG, Chris co-founded online video advertising and management solutions company Klipmart in 1999 and grew it into the nation's largest video rich media vendor taking advertiser's TV commercials and putting them online. In 2006, under Chris' leadership, Klipmart was sold to now Google-owned DoubleClick. Chris assumed the role of Executive Vice President of Rich Media and Emerging at DoubleClick.
Nikita Singareddy (LinkedIn)
Nikita Singareddy is an early-stage investor at RRE Ventures. Prior to that, Nikita worked on data operations and strategy at Oscar Health. She also runs Negotiating the Terms, an interview series with young women in VC and entrepreneurship.
Rachel Weiss (LinkedIn)
Rachel lives and breathes convergence, embracing all things technology, beauty and culture. As a recognized thought-leader with vast experience in emerging technology and digital marketing practices, Rachel is responsible for creating digital marketing and innovation strategy focusing on new technologies to drive growth across L'Oréal USA. She is also responsible for new digital business ventures and partnerships. Weiss is the founder of one of L'Oréal USA's key initiatives – Women in Digital. This program supports women in the digital space by identifying and celebrating female entrepreneurs advocating digital and IT careers for women along with mentorship programs and testing opportunities.
Weiss is a regular speaker and lecturer appearing at CES, SXSW and has participated in many other conferences and events. She has been named Ad Age's Women to Watch and Most Powerful Women in Mobile by Business Insider. Passionate about community, diversity & mentorship, Rachel also advises and invests in early-stage start-ups.
Elizabeth Galbut (LinkedIn)
Elizabeth Galbut is a venture capitalist, designer, professor, and global speaker on healthcare innovation. She is Managing Partner of SoGal Ventures which invests in diverse founding teams in the US and Asia. With over 60 investments to date, she is actively seeking to back exceptional startups revolutionizing how the next generation lives, works, and stays healthy.
Elizabeth's favorite investment area is the intersection of smart design and machine learning/AI fueling major health tech innovation. Her portfolio of digital health startups include lab platform Everlywell, sexual wellness brand Unbound, digital pathology analytics pioneer Proscia, medication adherence tech eMocha, smart water bottle Hidrate, AI-powered drug discovery Insilico Medicine, smart socks Siren Care, data-driven skincare technology HelloAva, asthma management tool Tueo Health, and veterinary immunotherapy technology Vetivax.
Proudly Sponsored by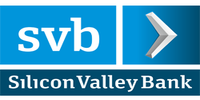 and hosted by

About SVB Financial Group
For 35 years, SVB Financial Goup (NASDAQ: SIVB) and its subsidiaries have helped innovative companies and their investors move bold ideas forward, fast. SVB Financial Group's businesses, including Silicon Valley Bank, offer commercial, investment and private banking, asset management, private wealth management, brokerage and investment services and funds management services to companies in the technology, life science and healthcare, private equity and venture capital, and premium wine industries. Headquartered in Santa Clara, California, SVB Financial Group operates in centers of innovation around the world. Learn more at www.svb.com.
About GV
GV provides venture capital funding to bold new companies. Across the fields of life science, enterprise technology, consumer products and services, and frontier technology, GV's portfolio companies aim to improve lives and transform industries. GV's team of world-class engineers, designers, physicians, scientists, marketers, and investors work together to provide startups exceptional support. Launched as Google Ventures in 2009, GV is the venture capital arm of Alphabet, Inc. GV helps startups interface with Google, providing unique access to the world's best technology and talent. GV has more than $4.5 billion under management. Among its investments are Uber, Lime, Slack and One Medical Group. Notable investment outcomes include Nest, Flatiron Health, and Duo Security. GV is headquartered in Mountain View, California, with offices in San Francisco, Boston, New York, and London.
About StartOut
StartOut is a national 501(c)(3) nonprofit organization dedicated to fostering and developing entrepreneurship in the LGBT community. With over 60 annual events and a network of 15,000 strong nationwide, StartOut connects the entrepreneurial ecosystem, educates entrepreneurs on issues surrounding the business lifecycle and inspires the LGBT community by profiling out and successful founders. StartOut currently has chapters in San Francisco, New York, Austin, Boston, Chicago, Los Angeles, with Denver, Seattle, and many more on in development. Join today to grow your network – accelerate your business – empower yourself and the LGBTQ Community. Visit www.startout.org and learn more.
--
By taking part in this event you agree to StartOut's Privacy Policy.