Description
StartOut New York Hosts LGBTQ+ Startups Demo Day with Leading New York Investors.
Join StartOut entrepreneurs as they present their products at StartOut New York Demo Day, generously sponsored by SVB and hosted by Google Ventures. This year's Demo Day at Google's amazing Chelsea office is an opportunity for the most innovative LGBTQ startups from the StartOut community to demonstrate their products, discuss their go-to-market strategy and pitch for future fundraising rounds in front of a panel of angel investors, venture capitalists and brands.
Join us for an evening of discussion among some of the brightest entrepreneurs and investors in our community. There will be ample time for you to make new connections, share ideas with other like-minded individuals and build your network.
Applications were due on October 18th and are now closed.
Schedule
6:00: Event Check-in
7:00: Welcome and Judge Introductions
7:15: Pitches Begin
8:30: Winners Announced & Reception
Judges
Torin Denniston

CAPCO Innovation

Nik Gomez

Moat VP of Product and Design

Hayley Netherton

Andy Saldaña

NY Tech Alliance Executive Director

Nikita Singareddy

RRE Ventures Early Stage Investor

Chris Young

General Partner Revel


About the Judges
Andy Saldaña (LinkedIn) (Moderator)
Andy is Executive Director at NY Tech Alliance and has the privilege of meeting, vetting and selecting the companies that are selected to demo on the monthly stage to a crowd of over 800 attendees. He sees tech from all verticals, and is always on the look out for amazing technology that is being developed in NYC and around the world.

Torin Denniston (LinkedIn)
Torin is a multidisciplinary disruptor, having helped organizations in real estate, government, technology, banking, wealth management, shipping and other industries reimagine themselves and they do business. At Capco, Torin helps companies make complex transformations to their approach to business, technology and design in the fast-paced world of financial services.
Nik Gomez (LinkedIn)
Nik is the VP of Product and Design at Moat. He joined Moat in 2011 as an early engineer and helped grow the front-end development, product design, and quality assurance teams through the company's acquisition by Oracle in 2017. In collaboration with the rest of Moat's engineering organizations, Nik's teams build products that defund botnets, expose internet malware, and provide trustworthy, privacy-friendly insights to the digital ad world.
Hayley Netherton (LinkedIn)
Hayley is a first year MBA candidate, entrepreneurship blogger, and venture capital fellow at Columbia University in New York. Prior to Columbia, Hayley spent two and a half years as a senior investment associate at Austin's Capital Factory, the most active seed stage venture capital fund in Texas. At Capital Factory Hayley sourced and lead 20+ new investments in software and emerging technology startups and founded and co-led Capital Factory's annual Women In Tech Summit and Austin's LGBTQ in Tech Meetup to empower more women and LGBTQ entrepreneurs. Before Capital Factory, Hayley spent three and a half years as a financial consultant at Ernst & Young, New York and Holtzman Partners, Austin. She holds two degrees from Texas A&M University, a Bachelors in Accounting and a Masters of Science in Entrepreneurship, and is a Certified Public Accountant in the state of Texas.
Chris Young (LinkedIn)
Chris is a serial entrepreneur and 18-year veteran of the digital video advertising space. Chris serves on the board of directors of Hudson MX, Konduit and Zype and is a board observer at Kite. He formerly sat on the board of Vidible, sold to AOL at the end of 2014.

In 2013, Chris sold Digital Broadcasting Group (DBG), of which he was CEO, to Alloy Digital. Founded in 2008, DBG emerged as a content production and video content syndication platform and was at the forefront of creating digital-first content.
Prior to starting DBG, Chris co-founded online video advertising and management solutions company Klipmart in 1999 and grew it into the nation's largest video rich media vendor taking advertiser's TV commercials and putting them online. In 2006, under Chris' leadership, Klipmart was sold to now Google-owned DoubleClick. Chris assumed the role of Executive Vice President of Rich Media and Emerging at DoubleClick.
Nikita Singareddy (LinkedIn)
Nikita Singareddy is an early-stage investor at RRE Ventures. Prior to that, Nikita worked on data operations and strategy at Oscar Health. She also runs Negotiating the Terms, an interview series with young women in VC and entrepreneurship.
Proudly Sponsored by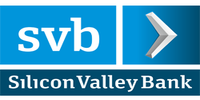 and hosted by

About SVB Financial Group
For 35 years, SVB Financial Goup (NASDAQ: SIVB) and its subsidiaries have helped innovative companies and their investors move bold ideas forward, fast. SVB Financial Group's businesses, including Silicon Valley Bank, offer commercial, investment and private banking, asset management, private wealth management, brokerage and investment services and funds management services to companies in the technology, life science and healthcare, private equity and venture capital, and premium wine industries. Headquartered in Santa Clara, California, SVB Financial Group operates in centers of innovation around the world. Learn more at www.svb.com.
About GV
GV provides venture capital funding to bold new companies. Across the fields of life science, enterprise technology, consumer products and services, and frontier technology, GV's portfolio companies aim to improve lives and transform industries. GV's team of world-class engineers, designers, physicians, scientists, marketers, and investors work together to provide startups exceptional support. Launched as Google Ventures in 2009, GV is the venture capital arm of Alphabet, Inc. GV helps startups interface with Google, providing unique access to the world's best technology and talent. GV has more than $4.5 billion under management. Among its investments are Uber, Lime, Slack and One Medical Group. Notable investment outcomes include Nest, Flatiron Health, and Duo Security. GV is headquartered in Mountain View, California, with offices in San Francisco, Boston, New York, and London.
About StartOut
StartOut is a national 501(c)(3) nonprofit organization dedicated to fostering and developing entrepreneurship in the LGBT community. With over 60 annual events and a network of 15,000 strong nationwide, StartOut connects the entrepreneurial ecosystem, educates entrepreneurs on issues surrounding the business lifecycle and inspires the LGBT community by profiling out and successful founders. StartOut currently has chapters in San Francisco, New York, Austin, Boston, Chicago, Los Angeles, with Denver, Seattle, and many more on in development. Join today to grow your network – accelerate your business – empower yourself and the LGBTQ Community. Visit www.startout.org and learn more.
--
By taking part in this event you agree to StartOut's Privacy Policy.