2019 New Jersey Complete Streets Summit
About this Event
Registration is open for the 2019 New Jersey Complete Streets Summit hosted by the New Jersey Department of Transportation and the Alan M. Voorhees Transportation Center.
Who should attend:
This biennial Summit brings together planners, engineers, public officials, health professionals, and others involved with shaping communities throughout New Jersey.
Morning refreshments and lunch will be provided. *AICP and PE credits will be available for attendance.*
Why should you RSVP:
To learn more about how New Jersey streets can be made safer and more accommodating to road users of all ages and abilities, including pedestrians, bicyclists, motorists, and public transportation users.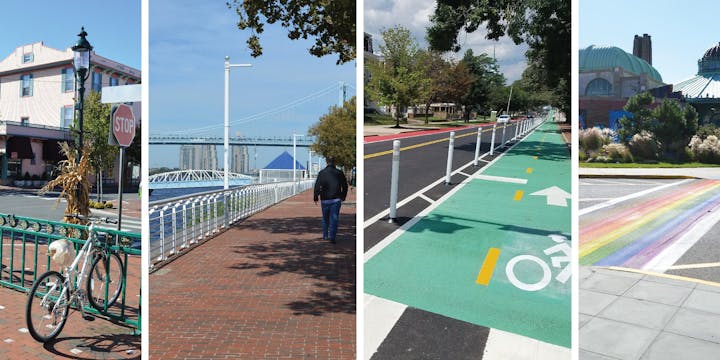 TENTATIVE PROGRAM: 2019 New Jersey Complete Streets Summit
(See our website for full session descriptions)
8:30 – 8:55 Breakfast/Sign-in/Networking
9:00 – 9:20 Welcome from NJDOT and the Office of the Governor
Charles T. Brown, MPA, Senior Researcher, Alan M. Voorhees Transportation Center
Michael Russo, Assistant Commissioner, NJDOT Planning, Multimodal and Grants Administration
Vinn White, Senior Policy Advisor, Office of the Governor
9:20 – 10:05 Morning Keynote Address: Harriet Tregoning, Director, Numo (bio)
10:05 – 10:15 Networking Break
10:15 – 11:45 Session 1: Complete Streets Model Policy
11:45 – 1:00 Luncheon and Awards Ceremony
1:00 – 1:40 Afternoon Keynote Address: Ryan Russo, Oakland Department of Transportation (bio)
1:40 – 1:45 Networking Break
1:45 – 2:45 Session 2 (Breakouts)
2A: Building Your Team
2B: Future Mobility
2C: Complete Streets 101
2:45 – 2:55 Networking Break
2:55 – 3:55 Session 3 (Breakouts)
3A: Vision Zero
3B: Greenway Implementation
3C: Future Mobility Part 2
4:00 Adjournment