About this Event
Don't miss the 2019 National Math Festival, organized by the Mathematical Sciences Research Institute (MSRI) in cooperation with the Institution for Advanced Study (IAS) and the National Museum of Mathematics (MoMath).
This free, all-ages event brings today's most fascinating mathematicians together for a variety of presentations, performances, short creative films, and hands-on puzzles, games, art-making, mathletic competitions, and more. See how math connects to what you love.
Film animation, pro football, magic, music, dating, dance, art, cryptography, Planet Earth.... Whatever your interest, we've got the math for that!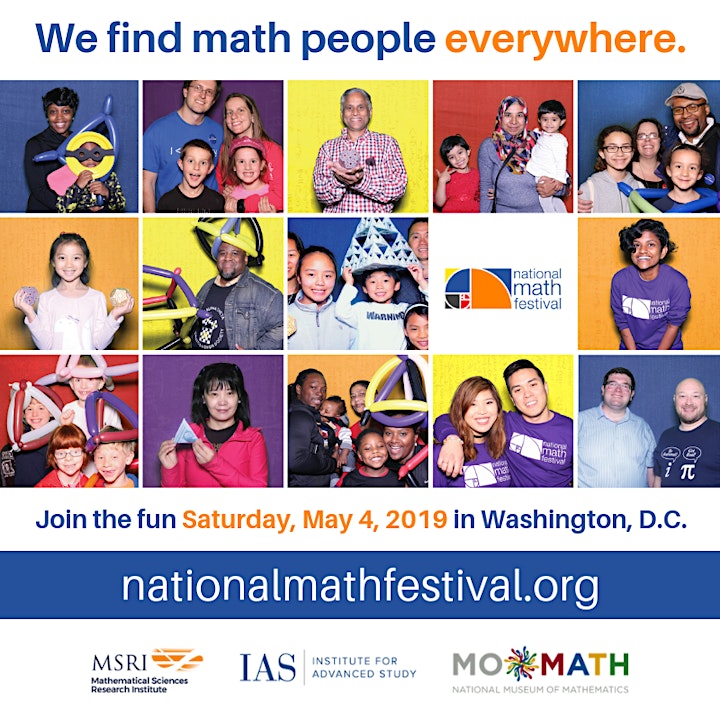 What to expect at the 2019 National Math Festival
Adults, middle and high schoolers! Take in lectures by some of the most fascinating mathematicians of our time, immerse yourself in creative short films, browse literary events, and pick up math-related activities and fun for later exploration.
Elementary schoolers! Explore giant floor mazes, build a towering Fibonacci spiral out of mirrored metal tiles, put your game face on on to factor as you compete in the Flagway Games, try your hand at mathy puzzles, fold and wear your own mathematical art, and generally get your hands on math… get your eyes on math… get your whole body into math… in new and unexpected ways.
Preschoolers! For the littlest ones, there are dedicated PreK activities. You'll be amazed at how much fun everyone is having, and how deep these simple-entry math activities will reach! Plus, we've seen toddlers really enjoy the activities marked "all ages." Check the event schedule for details.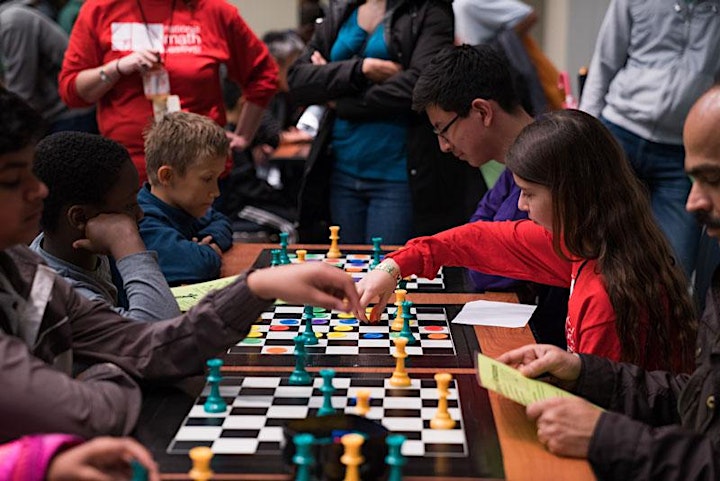 How can I get more information about the 2019 National Math Festival?
Sign up for the National Math Festival email newsletter to get news alerts about featured events, guest speakers, math puzzles and resources, and more. You can follow us on Twitter and Instagram @natmathfestival and Facebook @nationalmathfestival.