Description
Equip and inspire protectors to live a life of courageous faith.
Are you a protector? A Christian? Then this conference is for you. It's designed for:
Law enforcement

Military personnel

Firefighters

EMTs

Church security teams

Private security

And all other protectors
---
Tactical Training Courses 9 a.m.-4 p.m. daily
Worship Services for Protectors 7 p.m.

TACTICAL TRAINING
Tactical courses are taught by federal, state and local law enforcement agencies and U.S. military personnel. Topics include:
Church Security

Compliance and Control

Low Light Firearms Applications

Child Protection

Ministry to First Responders

Lockdown Procedures

Crisis Causality Care

Pastoral Protection

Tactics and Firearms Handling



---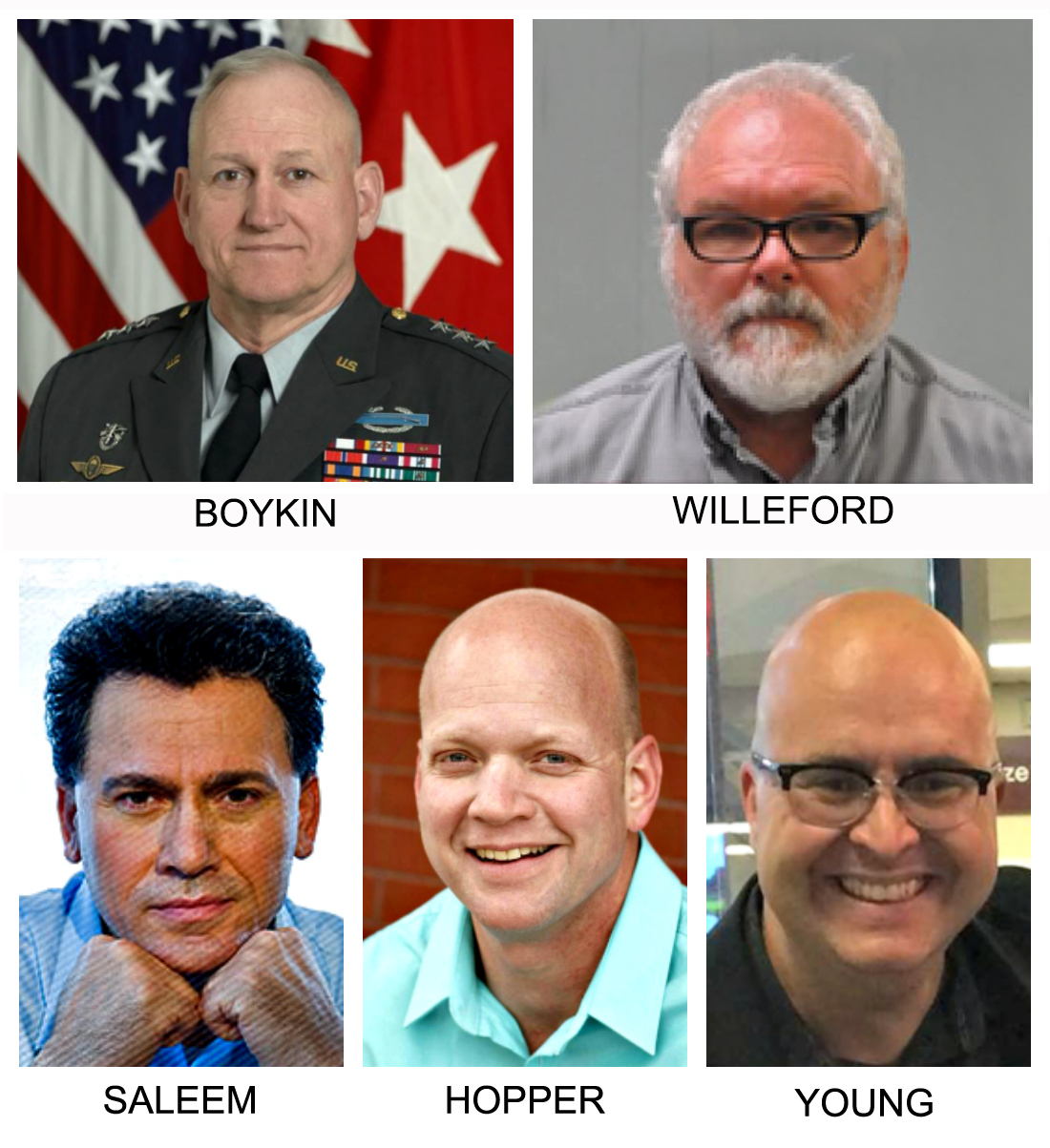 EVENING WORSHIP AND KEYNOTE SPEAKERS
Thursday, April 25, 7 p.m.
Barry Young
Barry Young is the vice president of operations for Strategos International and has dedicated his life to helping churches improve security. He has been the director of security at two churches in the Kansas City area and is a law enforcement chaplain. He's also a black belt in Sho-Lum-Tae Karate. Barry's goal is for every church in the United States to have a comprehensive security plan and team that goes from the parking lot to the pulpit.
Friday, April 26, 7 p.m.
Pastor Phil Hopper
Phil is a former SWAT officer and sergeant with the Kansas City, Mo., Police Department and pastors the 8,000-member Abundant Life Church in Lee's Summit, Mo. He is a champion of church security.
Saturday, April 27, 1 p.m.
General Jerry Boykin
Jerry is a 3-Star General (retired), U.S. Army, including service in the Delta Force. He is executive vice president of the Family Research Council.
Saturday, April 27, 2:30 p.m.
Stephen Willeford
Stephen is the servant warrior who exchanged gunfire with the Sutherland Springs, Texas, gunman and stopped the threat.
Saturday, April 27, 7 p.m.
Kamal Saleem
Kamal served in the Muslim Brotherhood, PLO and worked worldwide for the cause of Islamic Jihad until a traumatic accident introduced him to the love of Jesus Christ. Now the leader of Koome Ministries, he travels with the world with a message of warning about radical Islam and a message of peace through the Gospel.