Description

NASALSA cordially invites you to join us in promoting our annual Conference this upcoming summer. Together, we will explore how South Asian law students across North America can come together as one community and promote, internally and externally, a unified South Asian voice. The conference will address the need for a more connected South Asian network, connecting attendees to one another and enacting effective strategies to increase solidarity with other minority law students. NASALSA brings forth the opportunity to collectively build upon the growing presence of South Asians in the law. How can we cultivate South Asian law students now to become leaders of tomorrow? How can we build the bridges necessary to advocate for South Asian matters, and more importantly, how can we benefit the South Asian community as a whole?
As representation of South Asians becomes more prominent in the legal, social, and political spheres of our community, career advances within these professions are more possible now than ever before. Success within the South Asian community is celebrated. More importantly, it allows for the latest generation of students to use the expertise, wisdom, and connections of existing South Asians in prominent positions. With guidance from our peers and successful attorneys, the latest generation of law students can progress to their full potential, while being supported by a network that understands the unique qualities that South Asian attorneys have to offer. NASALSA aims to build bridges to close the geographical and generational gaps faced by South Asian law students and attorneys for the benefit our community.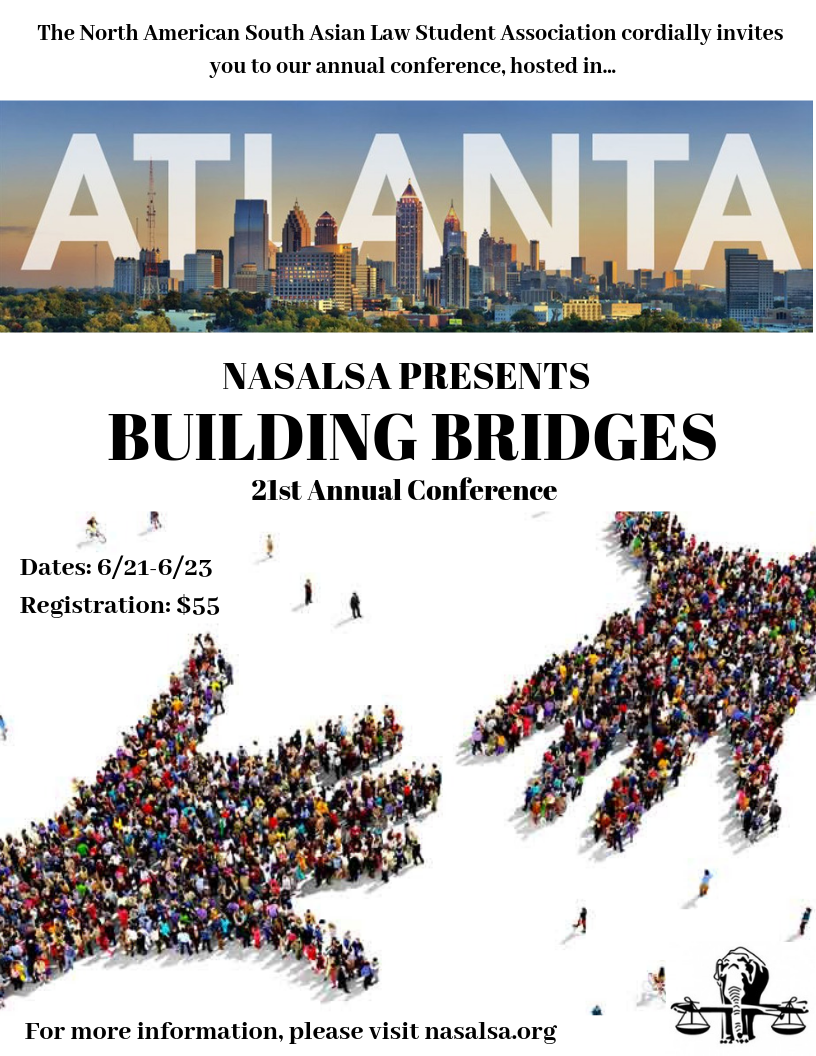 Program and additional Details to follow.