2019 NAMI Pensacola "Ending the Silence" Walk

Saturday, May 18, 2019 from 8:00 AM to 11:00 AM (CDT)
Event Details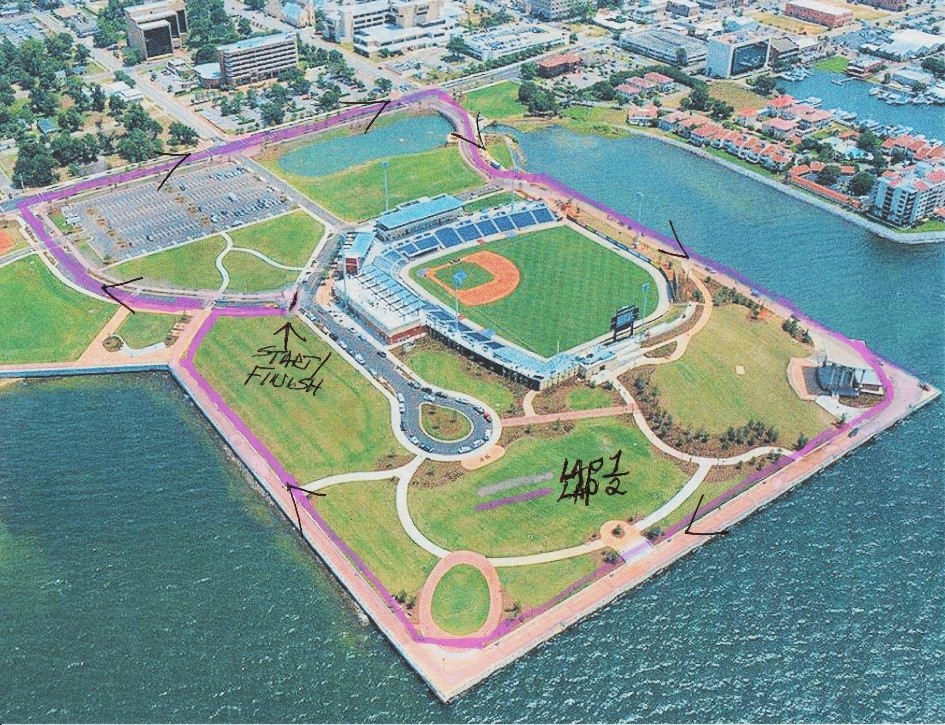 NAMI Pensacola provides support and education for the family and friends of individuals living with mental illness, giving a voice to those who seek a path to enhanced services. We also offer support and advocate for those in our community who suffer. Currently, one in four Americans is impacted by mental illness and one in twenty by severe mental illness. Many do not seek treatment because of the stigma attached to this devastating disease and many do not know where to turn.
A grass-roots, non-profit corporation, NAMI Pensacola is staffed entirely by volunteers, and all donations are tax deductible. Our programs are free to the public. We offer five meetings per month; two Family Support Meeting one in Navarre and one in Pensacola and an Educational Meeting in Pensacola for the family and friends of individuals living with mental illness; and two meetings of the Connection Recovery Support Group for those with a lived experience of mental illness. We also offer the 12-week Family to Family Education course in the early spring and fall each year. For more info: namipensacola.com
Funds raised by the NAMI Pensacola Walk in 2018 enabled us to send two members to Family Support Group
Training and four members to NAMI National Convention in New Orleans, LA.  This year we hope to train for
NAMI Ending the Silence in our public schools and NAMI In Our Own Voice and host a NAMI Connections
Training.
But more importantly, we seek to raise awareness of the plight of our friends and loved ones living so bravely with mental illness. Underserved, misunderstood and at the bottom of the totem pole in terms of public dollars allocated for research and cutting-edge treatment, our friends and loved ones deserve better. The state of Florida is 50th in the nation in terms of mental health funding. This is your opportunity to add your voice to those calling for change.
Join us in Ending the Silence
by supporting the 2019 NAMI Pensacola Walk, as a sponsor, by forming a team, or individually.
Team Registration
Team registration is $15 for adults on a team of 10 or more, (includes T-shirt)
When registering please provide us with your Team Captain's name, email and phone number and your team name to be printed on the back of your team t-shirt. Payment is due at registration.All teams must be registered by Friday, May 3, 2019.  Shirts will be available for pickup from NAMI Pensacola on May 15&16, 2019, from 4-6 PM at Lakeview Center, Bldg. I, 1995 North H Street, Pensacola, FL, 32501   
Individual registration is $20 for adults, $15 for students and $10 for children, 6-12
(Includes T-shirt)
Walk-Up Registration on the day of the event is from 6:30-7:30 AM
If you have questions or issues with registration,
please contact Paul Belt at: 850-529-1098
2019 NAMI Walk SPONSORSHIP
For your Sponsorship you will receive the following: 
Platinum Sponsor  :    $2,000
Logo on race banner at start/finish line
Logo on JUMBOTRON inside park
Recognition during any media events prior to walk
Logo displayed on NAMI Pensacola website for 12 months
Logo prominently displayed on back of walk T-shirt
Gold Sponsor  :          $1,000
Logo on race banner at start/finish line
Recognition during any media events prior to walk
Logo displayed on NAMI Pensacola website for 12 months
Logo on JUMBOTRON inside park
Logo prominently displayed on the back of walk T-shirt
Silver Sponsor   :       $500           
Logo on race banner at start/finish line
Recognition during any media events prior to walk
Logo on back of walk T-shirt
Logo on JUMBOTRON inside park
Bronze Sponsor  :      $250         
Logo on race banner at start/finish line
Recognition during any media events prior to walk
Logo on back of walk T-shirt
6x10 vendor table, if desired
Please contact Paul Belt at 850-529-1098 or pbelt@panhandle.rr.com   if you would like to be a sponsor of NAMI Pensacola's Ending the Silence walk
When & Where

VINCE WHIBBS, SR. COMMUNITY MARITIME PARK
351 West Cedar Street
Pensacola, FL 32502


Saturday, May 18, 2019 from 8:00 AM to 11:00 AM (CDT)
Add to my calendar