Description
MotoGP. The peak of two-wheel motorsport on asphalt. The speed. The sound. The emotion. Engineering wizardry and nerves of pure steel. With the RC16, KTM has picked up the gauntlet and in just two years risen to the head of the pack. Through hard work and total dedication, KTM has mastered the biggest challenge it has faced to date. But that's not all. KTM lives motorsport. That's why KTM is the only manufacturer on the starting grid of all three MotoGP classes.
There's no better way to experience this spectacle – the quest for the perfect lap, the battle for every second, the rivalry between the world's best motorcycle riders, and high-speed overtaking maneuvers – than with the KTM FAN PACKAGE. Show the world that your blood flows orange and support your favorite riders.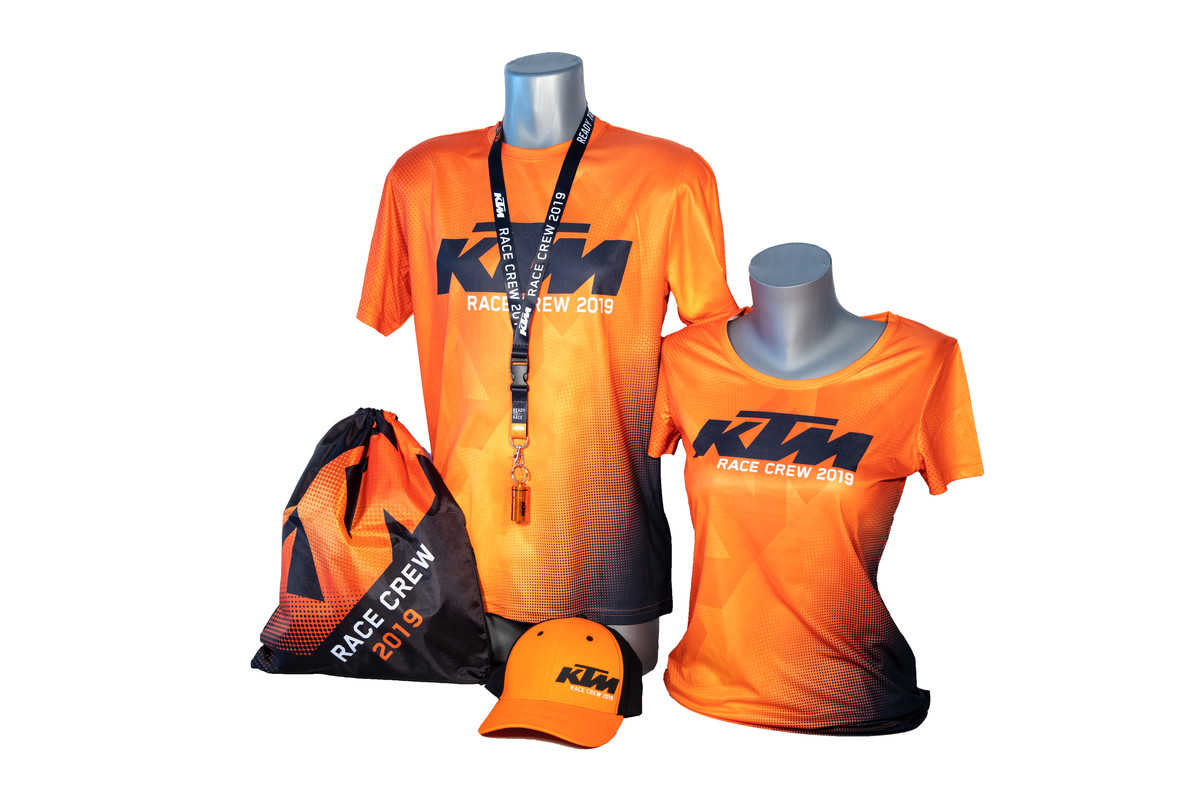 This year we are offering two KTM Fan Package options:
• Sunday General Admission KTM FAN PACKAGE $69
Includes:
(1)Sunday General Admission Ticket to MotoGP
KTM Drawstring Bag
KTM T-Shirt
KTM Hat
KTM Earplugs
KTM Lanyard

• KTM FAN PACKAGE Only, $25 Online
Includes:
KTM Drawstring Bag
KTM T-Shirt
KTM Hat
KTM Earplugs
KTM Lanyard
**Fan Package Only Price will increase to $35 onsite
All Fan Packages must be picked up at the KTM Consumer Display Area at Turn 13 to the left as you come down the steps from the aerial bridge. Please present your QR Barcode you receive in the confirmation email to check in and pick up your Fan Package. Hats are snap back for universal fit, T-Shirt size can be picked onsite for proper fit. Tickets will be mailed out beginning in March if a Sunday General Admission package was purchased.
If a Fan Pack with a Sunday General Admission ticket is purchased after April 5, 2019, the ticket will be available for pickup at Circuit of the Americas Will Call and will not be shipped.
For questions or comments, please email events@ktmusa.com