Description
Thank you for registering for the 2019 Skinny Tire Festival!
We're excited to have you join us March 9th-12th, 2019.
The Four Day Registration is full after reaching our cyclists limit as permitted by Arches National Park.
The 2-Day ride cannot over sell and we hope you will join us for the weekend!
Looking for more information? Here are some helpful links. Additionally, feel free to email us with your questions.
"We are proud to donate $25 of every registration to the Moab Cancer Treatment Center.— Mark Griffith
This event is a fundraiser for cancer survivorship and research programs. Help us end this disease!
---
Have more Questions?
See our Commonly Asked Questons section.
---
2019 Jersey Design!
Inspired by the "Night Life" Moab has to offer! Don't know what we're talking about? Watch this.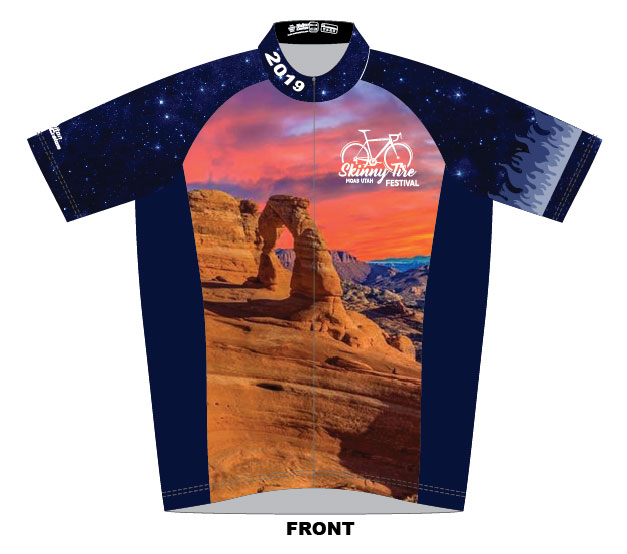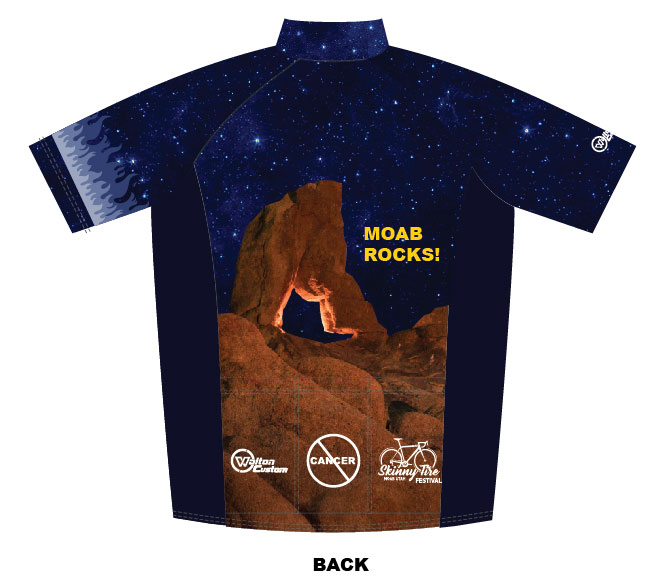 2019 Jersey Design