Description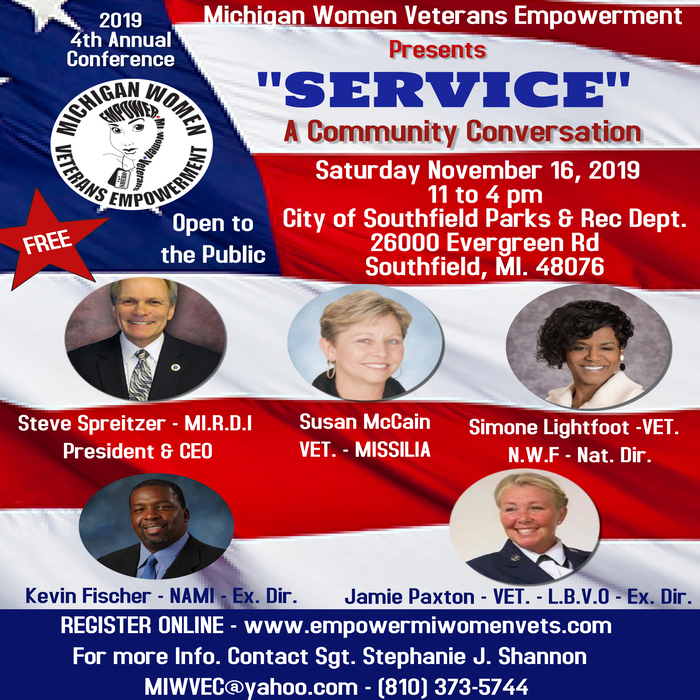 JOIN US!! For the 4th Annual 2019 Michigan Women Veterans Empowerment Conference on Saturday November 16, 2019 11 to 4 pm at the City of Southfield Parks & Rec. Department 26000 Evergreen Rd. Southfield, MI. 48076
This event is FREE - Open to Public – All veterans, military service members, the youth and the general public are welcome to attend.
Registration Begins at 10:30 am - There is a $5 Donation for Lunch at the Door – 50/50 CASH Raffle – All Veterans in attendance will be presented with new and very nice gifts from Pretty Hunter & TJ MAXX/Jackets for Jobs.
Conference Theme: SERVICE: A COMMUNITY CONVERSATION – Come out to engage in a healthy community conversation with a diverse panel of community leaders and other conference attendees for the purpose of building a safe, healthy and vibrant community for all to thrive in.
Our five Dynamic Speakers/Panelists are powerful community leaders:
Steve Spreitzer is the President and CEO of the Michigan Roundtable for Diversity and Inclusion, Simone Lightfoot (Airforce Veteran) - National Director of Urban Initiatives at the National Wildlife Federation, Jamie L. Paxton, retired Master Sergeant, Ohio Air National Guard and Executive Director of Little Blessings Veteran and Community Outreach, Kevin Fischer is the Executive Director of NAMI Michigan and Susan McCain (US Army National Guard Veteran) - Community Facilitator for the MISSILIA Project and Founder of Media Montages, LLC.
Our dynamic 2019 Conference Speakers will present on the following topics: Diversity & Inclusion, Suicide Epidemic & Mental Health Intervention, Veterans Entering Politics, Community based Women Veterans Peer Support Groups and a Transitional Equine Therapy program for Veterans transitioning from their military life.
The conference attendees will have opportunities to ask the five panel speakers questions, learn about new programs and resources for veterans, network, strengthen our current relationships and gain new ones.
A Special Thanks to the City of Southfield and the Southfield Veterans Commission for their continued support and partnership with MIWVE.
Contact Sgt. Stephanie J. Shannon – Founder/CEO of Michigan Women Veterans Empowerment for more information – MIWVEC@yahoo.com (810) 373-5744 – www.empowermiwomenvets.com
MIWVE's Advisory Board President the phenomenal and Mistress of Ceremonies for the conference is the Honorable Judge Denise Langford-Morris, who was appointed to the Oakland County Circuit Court in August of 1992, elected in 1994, re-elected in 2000, 2006 and 2012 and continues to serve in that capacity. She is the first African American Circuit Court judge and dean of the bench. She earned a Juris Doctor Degree from the U of D Mercy School of Law, where she presently serves as a trustee.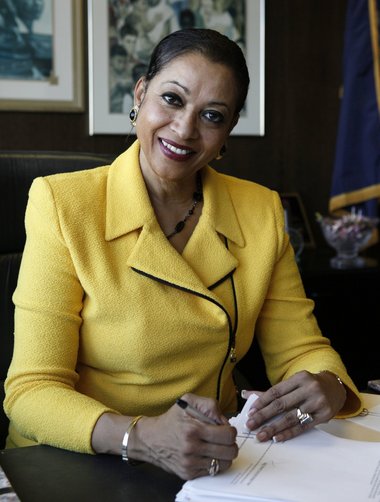 2019 Conference Speakers & Panelists:
Steve Spreitzer is the President and CEO of the Michigan Roundtable for Diversity and Inclusion, a 78-year-old human relations and racial justice organization. Steve received his Master's in Social Work from Michigan State University where he studied the role of the faith community in the criminal justice system. He has received recognition from the Hindu American Foundation, Metropolitan Christian Council, World Sabbath for Religious Reconciliation, the Council of Islamic Organizations of Michigan (now MMCC), the Interfaith Leadership Council of SE Michigan and the Catholic Youth Organization. Steve lives in Plymouth Township with his wife Mary of 30 years, where they enjoy visits from their 3 adult children. Steve is a co-founder and member of the Beloved Community Leadership Team, which works to make the communities of Plymouth and Canton better places to live for people at risk because of their racial, religious or other identity.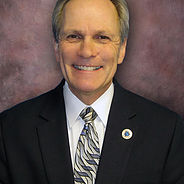 Simone Lightfoot - National Director of Urban Initiatives at the National Wildlife Federation. Simone is an Airforce woman veteran, that was nominated top 10 Airman out of Dover, AFB, she is highly regarded within seasoned public policy and political circles throughout the country. In the past 7 years she has served as an instructor and on the national board of directors for the Veterans Campaign (VC) out of Washington D.C training military personnel and veterans how to run for public office.
Nominated top ten airman of the US Air Force out of Dover, AFB, Detroit native Simone Lightfoot is highly regarded within seasoned public policy and political circles throughout the country.
Trained in logistics, cargo movement and hazardous materials, Lightfoot was assigned to active duty at the 436 MAW aerial port squadron where she was responsible for airlift support for military movement directed by the President of the United States, the Department of Defense and the Joint Chiefs of Staff. Her skills were central to worldwide humanitarian efforts, exercises, contingencies and emergencies. After an honorable discharge, Lightfoot served reserved duty at Selfridge, ANG base.
Lightfoot became an award-winning business owner of a full-figured consignment shop before running for political office in 1996. Though unsuccessful, her outstanding showing garnered over 45% of the vote which led to her joining the staff of the MI House of Representatives - office of the Speaker Pro Tempore. She rose through the ranks to become a deputy chief of staff and went on to become a political policy analyst for Detroit talk radio.
Lightfoot joined the American Red Cross as a regional representative before being named to the national staff of the NAACP where she eventually became the Michigan state director responsible for civil rights and social justice advocacy.
Later, Lightfoot served as a campaign manager for big city elections including the first directly elected African American mayor of Cincinnati, Mark Mallory and the Detroit Charter Commissions second top vote getter, Teola P. Hunter. She went on to serve as an advisor to both officials and was later named director of public policy for the nations then 13th largest county clerk operation, the office of the Wayne County Clerk Cathy M. Garrett.
Lightfoot lead voting and conservation sustainability (green) efforts for the Detroit Branch NAACP for many years. And for the past seven years, she has led the Great Lakes Regional urban initiatives for the National Wildlife Federation (NWF). In September 2016, Lightfoot was named national director of the organization's urban program.
In her role, Lightfoot integrates the work of NWF with conservation and sustainability efforts occurring both at the national policy level and on the ground in urban centers. Her areas of work include, but are not limited to matters of invasive species, water quality, access, affordability and rates, land use, urban agriculture, combines sewer overflow, air quality, community benefits agreements, climate change, algal blooms, renewable energy, phosphorous, run-off and toxins.
For the past seven years, Lightfoot has served as an instructor with Veterans Campaign (VC) based out of Washington D.C. training military personnel and veterans how to run for public office. And for the past four years, she has been a member of VC's national board of directors.
In 2016, Lightfoot was appointed to the International Joint Commission Water Quality Board advising the IJC on matters related to the shared boundary waters between the United States and Canada. She is also currently serving out her second term re-appointment by the Obama administration to the Great Lakes Advisory Board (GLAB) of the U.S Environmental Protection Agency. GLAB has a major role in restoring and preserving the Great Lakes while advising how the EPA spends millions of dollars in protecting the largest surface freshwater system on Earth.
In November 2016, Lightfoot was handily re-elected to the Ann Arbor Board of Education where she has served for the past seven years (appointed once, elected three times). She is a long-time member of the Detroit Chapter of Tuskegee Airman and a host of other organizations. Married for almost twenty-five years to a U.S. Army veteran, the Lightfoot's have two daughters ages 19 and 15.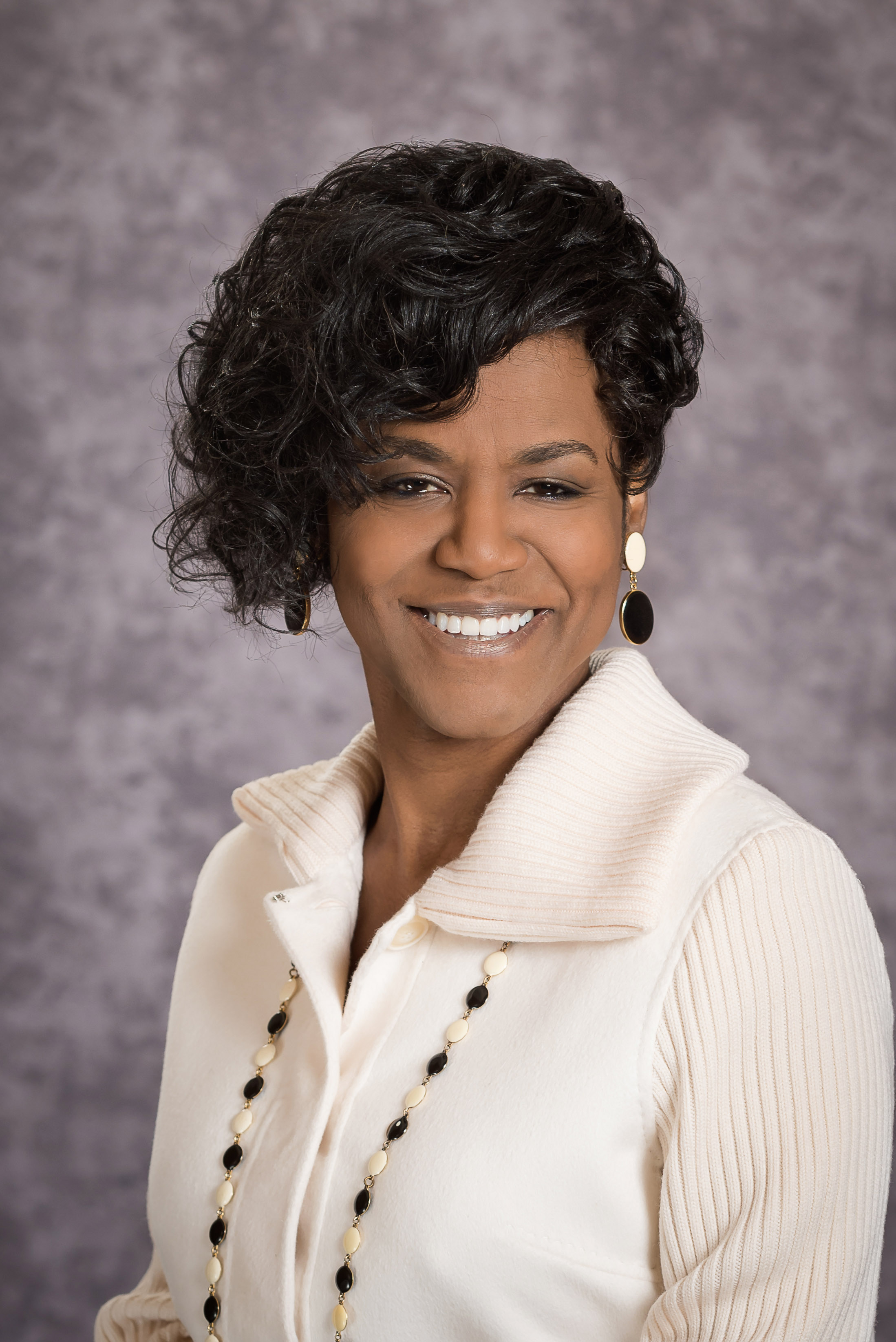 Jamie L. Paxton, retired Master Sergeant, Ohio Air National Guard and Executive Director of Little Blessings Veteran and Community Outreach.
From the time Jamie was very young she spent a lot of time with her grandfather who was a World War II Army Veteran and Purple Heart recipient. Jamie and her grandfather would look though old pictures of her grandfather's journey. Together, they also enjoyed watching everyone's favorite Army T.V show, M.A.S.H. The part of the show that intrigued her the most was their "work hard, play hard" experiences they displayed. She loved the camaraderie they shared no matter the circumstances.
In April of 1992, Jamie rose her right hand and swore to defend the constitution of the United States, against all enemies, foreign and domestic. It was shortly after that she left for San Antonio Texas, Air Force Basic Training. Jamie's duty station was the 180th Fighter Wing, Ohio Air National Guard, located in Toledo Ohio. Her military career lasted over twenty-five years, she retired in July 2017.
Over the course of that twenty-five years she traveled around the world, from state-side places like Arizona and Alaska, to the combat zones of Iraq. Jamie also diversified herself by successfully completing training in four different career fields. She started out her journey as an Administrative Assistant, then moved into an Aviation Resource Management position. Later, she became an Airfield Manager and one of her biggest accomplishments in her career was being selected as a First Sergeant.
In March of 2018, Jamie launched her nonprofit, Little Blessings Veteran and Community Outreach. This program is located on a twenty-five-acre petting farm. Duke Farm has over twenty-three horses, ranging from mini's to Clydesdales. They also have everything from bunnies to llamas. It is here where she offers Veterans many opportunities. She and her certified team offer Transitional Equine Therapy, assisting Veterans in their transition from their military life into their "new normal". She also offers them a new community experience, where all Veterans and currently serving military members can find that "sense of belonging and purpose". It is a place they can call home! Community dinners to goat yoga!!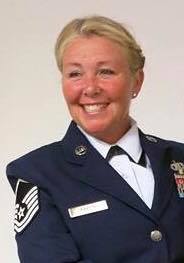 Kevin Fischer is the Executive Director of NAMI Michigan. NAMI, the National Alliance on Mental Illness, is the nation's largest grassroots mental health organization dedicated to building better lives for the millions of Americans affected by mental illness. A retired businessman, Kevin joined NAMI as a volunteer in 2011 shortly after losing his oldest son Dominique to suicide in 2010. After serving on the NAMI Michigan Board of Directors as the NAMI Walks Chairperson for two years, and as Board Vice-President for two years, Kevin accepted the role of Executive Director in 2014.
Kevin is the founder and Director of The Dominique Fischer Memorial Foundation and serves on the Board of Directors of several behavioral health organizations throughout Michigan. Quoted as saying "this is his last job; his last fight," Kevin is dedicated to eliminating the stigma of mental illness, which he considers the leading barrier to early diagnoses, treatment and better outcomes for all.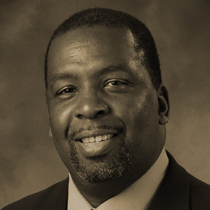 Susan McCain - Community Facilitator for the MISSILIA Project founder of Media Montages, LLC in 2013, she is a Photojournalist & Videographer for Non-Profits that serve Veterans and Disabled Adults. She has previously held several positions serving the Special Needs Population for over 30 years.
She is honorably discharged from the Michigan Army National Guard where she served as a Combat Medic and Nuclear, Biological and Chemical Warfare Team Member.
Currently, she is serving as a Community Facilitator for the MISSILIA Project and the Female Veteran Peer Support Group as well as an Independent Consultant for health, wellness, and skin care.
Susan earned several degrees from Macomb Community College in Digital Video Production/ Photography and general studies. She currently lives in St. Clair Shores, MI with her husband Terence where they raised their grown son, Ian.
She enjoys studying God's word, fishing, camping, bicycling, yoga, line dancing and meeting new people as well as spending time with her family, friends and neighbors.