Description
You are invited to an evening of networking and discussion of our 2019 legislative agenda at the 19th annual Minority Legislative Reception.
Sponsored by BGE, join us for an evening of networking and discussion of our 2019 legislative agenda at our Minority Legislative Reception. MDHCC members have the opportunity to meet some of Maryland's newly elected officials and our chamber's Government Affairs Committee members over light fare and drinks.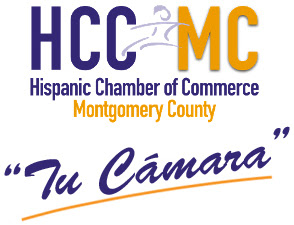 Come join the Maryland Hispanic Chamber of Commerce and the Hispanic Chamber of Commerce Montgomery County at the Silver Spring Civic Building at Veteran's Plaza for what will be our 19th annual reception. These annual evening receptions bring together a large group of leaders within the Hispanic, African American and minority business community to productively strengthen the relationship with our legislators and Governor, and actively improve the business climate in the region.

The following topics will be discussed:
Restoring trust between police and the communities they serve

Better protections undocumented victims of crime

Protecting access to healthcare in Maryland

Ensuring educational opportunity

Better wages and opportunity
* If you are a member of the MDHCC email us at info@mdhcc.org to receive your promo code for $10 OFF general admission tickets.
Keynote Speaker:

Delegate Joseline Peña-Melnyk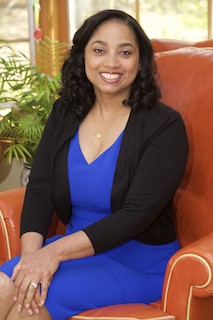 Delegate Joseline Peña-Melnyk represents Maryland Legislative District 21, which includes parts of Prince George's and Anne Arundel Counties. She is a married mother of three children who attend school in Prince George's County. Raised by a single mother, she became the first in her family to graduate from college.

After receiving her law degree, Delegate Peña-Melnyk pursued a successful legal career as a prosecutor in the United States Attorney's Office in Washington, D.C., as a defense attorney, and as an advocate for neglected and abused children. Delegate Peña-Melnyk served two- terms on the College Park City Council before being elected to the Maryland House of Delegates in 2007.

Delegate Peña-Melnyk is an effective legislator and has been the lead sponsor of over 50 bills enacted into law. Currently, she is a member of the House Health and Government Operations Committee. She chairs the Public Health and Minority Health Disparities Subcommittee.
VIP Guests:





Agenda:
5:00 pm - 6:00 pm:
Networking with Legislators and Business Peers

6:00 pm:
Welcome from Chamber President and CEO & Katie Nash

6:10 pm:
Welcome from the HCC MC Chair

6:15 pm:
BGE Sponsor
6:20 pm:
Welcome from Legislative Latino Caucus

6:30 pm:
Keynote Speaker

6:50 pm:
Update on Census 2020 and Advocacy




Photos from previous Receptions: