About this Event
The Minority Health & Wellness Project fosters neighborhood connections today, tomorrow, and in the future as it educates our community about health issues. We believe in creating positive relationships in the community by constructing programs and providing tools for individuals to advocate for and achieve their own healthy lifestyles. We believe that prevention and intervention are key components in bringing the necessary change needed within our community. Join us for a day of quality fun and health-related service and education - all for FREE on Saturday, April 27th!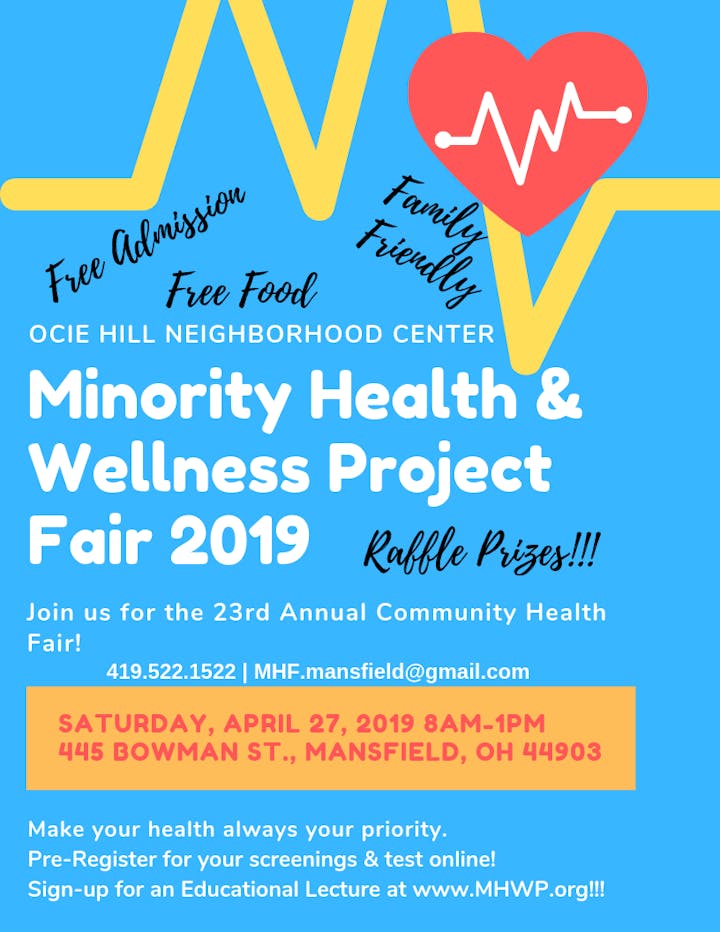 Don't forget to register for our MHWP Educational Forums for an enhanced experience and extra chances to win prizes!!! Explore our new website too!
Join MHWP & The American RedCross by Donating Blood at the health fair. Every donor will receive a FREE T-Shirt and a chance to win prizes!!!
Get FREE & FRESH Produce provided by Matthew 25 Outreach, all you have to do is visit the Minority Health & Wellness Project Fair to receive your SPECIAL EVENT Ticket.