Description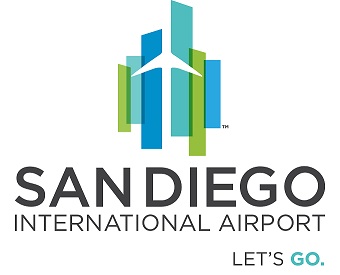 You are invited to attend the 2019 Meet the Primes event on October 16, 2019, from 5-8 p.m. at the Balboa Park Club Ballroom, 2150 Pan American Road West, San Diego, CA 92101. The event is hosted by the Small Business Development Department of the San Diego County Regional Airport Authority.
The Meet the Primes event will provide an opportunity for the Airport Authority, the Authority's partners, San Diego's small business support service centers, and the small business community to mingle, network and learn from each other. The objective is to provide resources aimed at enhancing success for small business.
This industry-wide event is part of the department's initiative to maximize participation for small businesses. First introduced in 2015, the annual Meet the Primes event has drawn increased attendance each year. This year, over 500 one-on-one businesses networking meetings will take place between small businesses, prime contractors, prime concessionaires, the Airport Authority, other public agencies, and support services centers.
Attendees will be able to:
Meet teams from the Airport Authority.

Learn how to do business with the Airport Authority, discover future projects and available small business opportunities.

Speak with some of the industry's general contractors and concessionaires.

Build relationships with other County agencies and find out about regional contracting opportunities.

Discover available resources provided by support service centers and/or organizations within Southern California.

EXHIBITORS
CONSTRUCTION PRIMES:
AECOM
AGGREKO
ATKINS GLOBAL
AUSTIN/SWINERTON JV
BALFOUR BEATTY CONSTRUCTION
BURNS & MCDONNELL
CLARK CONSTRUCTION GROUP
HENSEL PHELPS
JACOBS
MCTC JV
PANAMAR, INC.
PRAVA
SKANSKA
SUNDT CONSTRUCTION, INC.
TURNER/FLATIRON/PCL JV
THE JONES PAYNE GROUP
CONCESSIONAIRE PRIMES:
HIGH FLYING FOODS SAN DIEGO PARTNERSHIP
HOST INTERNATIONAL INC.
HUDSON GROUP
OUTFRONT MEDIA INC.
SFS INVESTORS, LLC
SSP AMERICA INC.
THE PARADIES SHOPS, LLC
PUBLIC AGENCIES:
CALTRANS
COUNTY OF SAN DIEGO
MTS
NORTH COUNTY TRANSIT DISTRICT
NAVFAC SOUTHWEST
PORT OF SAN DIEGO
SANDAG
SAN DIEGO COUNTY WATER AUTHORITY
SAN DIEGO HOUSING COMMISSION
SAN DIEGO UNIFIED SCHOOL DISTRICT
THE CITY OF SAN DIEGO
UNIVERSITY OF CALIFORNIA SAN DIEGO
US CONSUS
BUSINESS SUPPORT SERVICES:
B2GNOW
OUTSOURCED ACCOUNTING AND SOFTWARE SOLUTIONS
SAN DIEGO CONTRACTING OPPORTUNITIES CENTER
SAN DIEGO SMALL BUSINESS DEVELOPMENT CENTER
SCORE
TAG
VIB NETWORK
SAN DIEGO COUNTY REGIONAL AIRPORT AUTHORITY DEPARTMENTS:
AIRPORT DESIGN & CONSTRUCTION
INFORMATION AND TECHNOLOGY SERVICES
INNOVATION AND CUSTOMER EXPERIENCE DESIGN
FACILITIES MANAGEMENT
GOVERNMENT RELATIONS
LABOR COMPLIANCE
PROCUREMENT
QUIETER HOME PROGRAM & NOISE MITIGATION
REVENUE GENERATION & PARTNERSHIP DEVELOPMENT – FOOD & BEVERAGE/RETAIL
REVENUE GENERATION & PARTNERSHIP DEVELOPMENT – STRATEGY/SPONSORSHIPS
RISK MANAGEMENT
VISIONS, VOICE & ENGAGEMENT