Sales Have Ended
Ticket sales have ended
Thank you so much for your purchase of tickets to the Meeker Classic! We look forward to having you join us in September!
Sales Have Ended
Ticket sales have ended
Thank you so much for your purchase of tickets to the Meeker Classic! We look forward to having you join us in September!
Description



**Recent changes to our schedule - due to an overwhelming number of entries, we had to add an extra day to our event which will increase our contestant numbers to 170 Dogs. This extra day will be Tuesday, Sept. 3, 2019 and be a FREE ADMISSION day at the Meeker Classic. We will run 40 dogs that day and will have LIMITED AMENITIES. All other schedules and activities will remain as previously scheduled.
Known as one of the world's toughest sheepdog competitions, the Meeker Classic features 170 Border Collie/Handler teams test their skills against the tough "Meeker Sheep" in this 5-day competition that includes 3 days of preliminary runs, a Semi-final competion and the Finals on the last day. Each dog and handler get's one prelminary run, the top 30 dogs advance to the Semi Finals on Saturday, Seeptember 7, 2019. The Top 12 Dogs from the Semis advance to the Final Compeition on Sunday, September 8, 2019 Dogs will be running all day long for each of the 5 days. A host of other events and attractions complete the Meeker Classic. Join the community of Meeker in celebrating one of the premier events in Colorado. SEE OUR DETAILED SCHEDULE OF EVENTS

Featured Highlights:
• World Class Sheep Dog Competition – 170 Dogs
• Daily Dog Demos: Stock Dogs, Sniffer dogs, Police Dogs, Agility & Flybal, Guide Dog, Western Border Collie Rescue
• Special evening Attractions Thursday, Friday & Saturday (Thursday - Art Recepition, Friday - Wine, Art & Chese celebration downtown, Saturday - Jammin' Lamb Festival downtown)

•Friday evening, Sept. 6, 2019 5:30 - &;30 Event visitors can attend the Meeker Mustang Makeover at the Rio Blanco County Fairgrounds. The event will feature wild horses from the Piceance-East Douglas herd near Meeker. The horses were randomly assigned to their trainers on May 30th. Trainers have 100 days to train these horses and bring them in to the fairgrounds on Friday, Sept. 6, 2019 for a competition and auction.

- Artisan & Craft Festival Musicians & Bagpiping
• Food Fair offers a culinary adventure for all featuring Lamb Kabobs, Gyros, Fajitas, Barbeque, Navajo Tacos, Ice Cream, Pastries & More
• Free Daily Demos: Navajo Weaving, Spinning, Felting, Pottery, Leatherwork, Culture & History, Care of the Hat, Weaving, Knitting, Felting, Pottery, Painting, Braiding and Leatherwork Demonstrations
• Border Collie Handling, Agility & Flyball, Dutch Oven Cooking
• No Shaded Seating – bring sunscreen, hat and binoculars
• Free Shuttle to and from Downtown
• International Art Contest & Silent Auction
• Please Leave Your Pets at Home – Daily Dog Boarding off-site at 970-878-5655
The Meeker Classic intertwines sheepdog trials, education, culture and history into a weeklong showcase of sportsmanship, volunteerism and friendship. Even more so significant is the true sense of community it elicits for all those involved.
A friendly reminder - due to the nature of the event, spectator dogs are not allowed. Please leave your pet at home or make dog boarding arrangements for your stay in Meeker.
Refund Policy: We understand situations change. Refunds for tickets to the Meeker Classic Sheepdog Trials will be issued until August 15, 2019. A $5 fee will be assessed and only the ticket cost (but no original processing fees) will be refunded. Contact us through trials@meekersheepdog.com for more information. Thank you.
Just a few photos of the Meeker Classic below . . . you'll find FAQ's following the photos . . .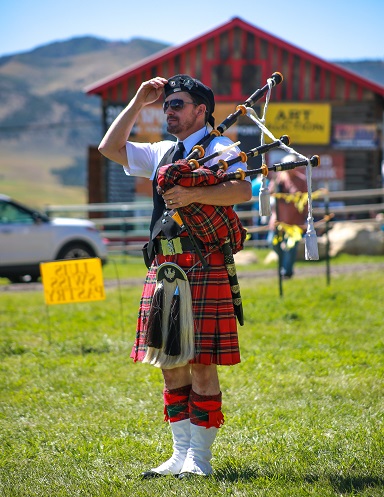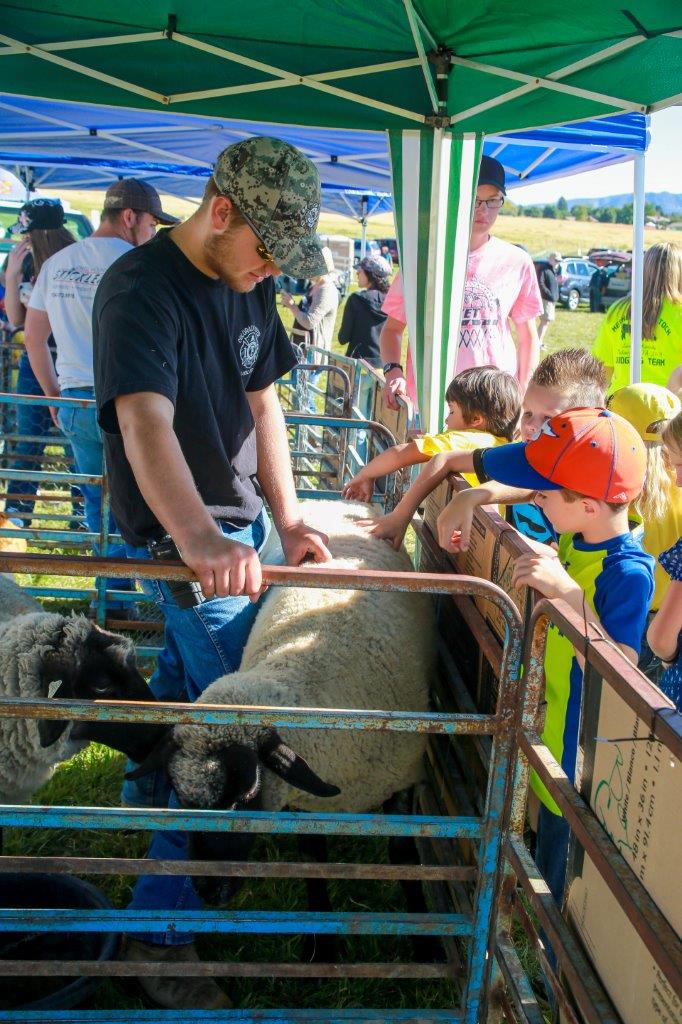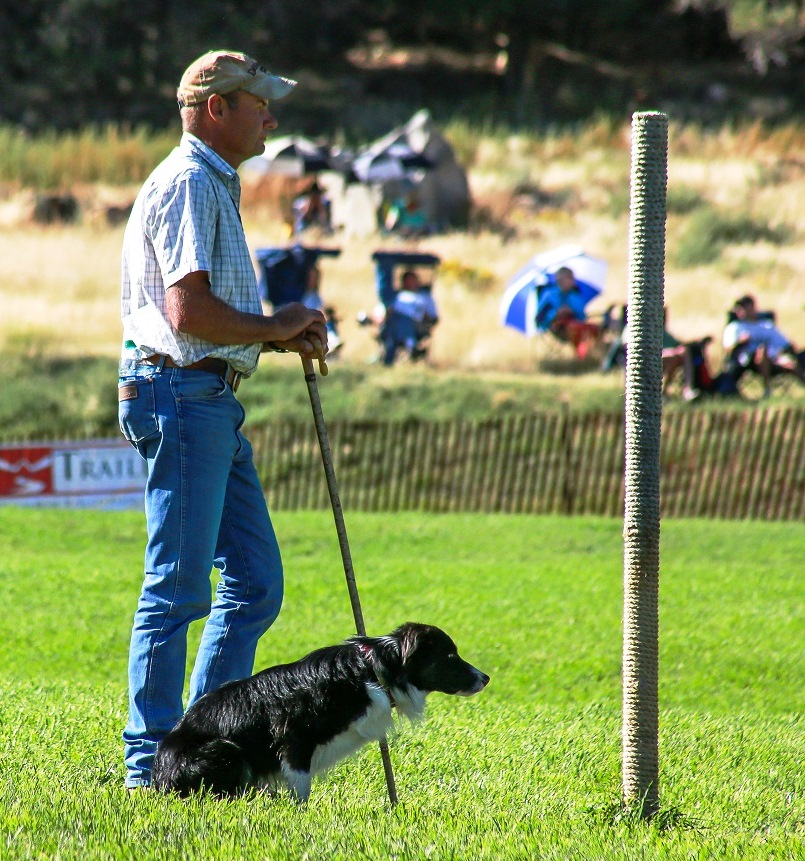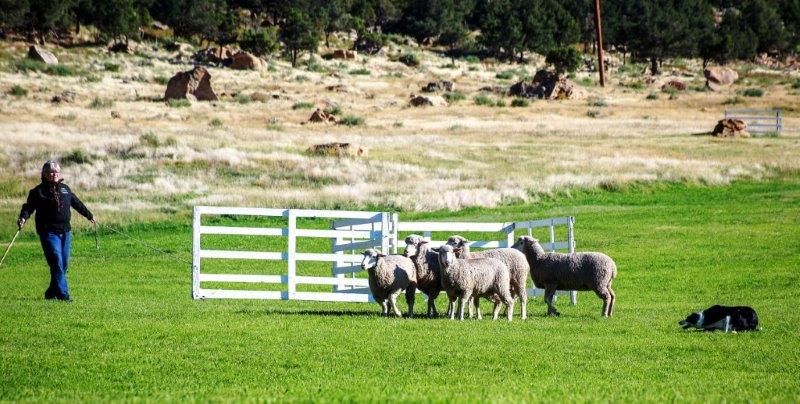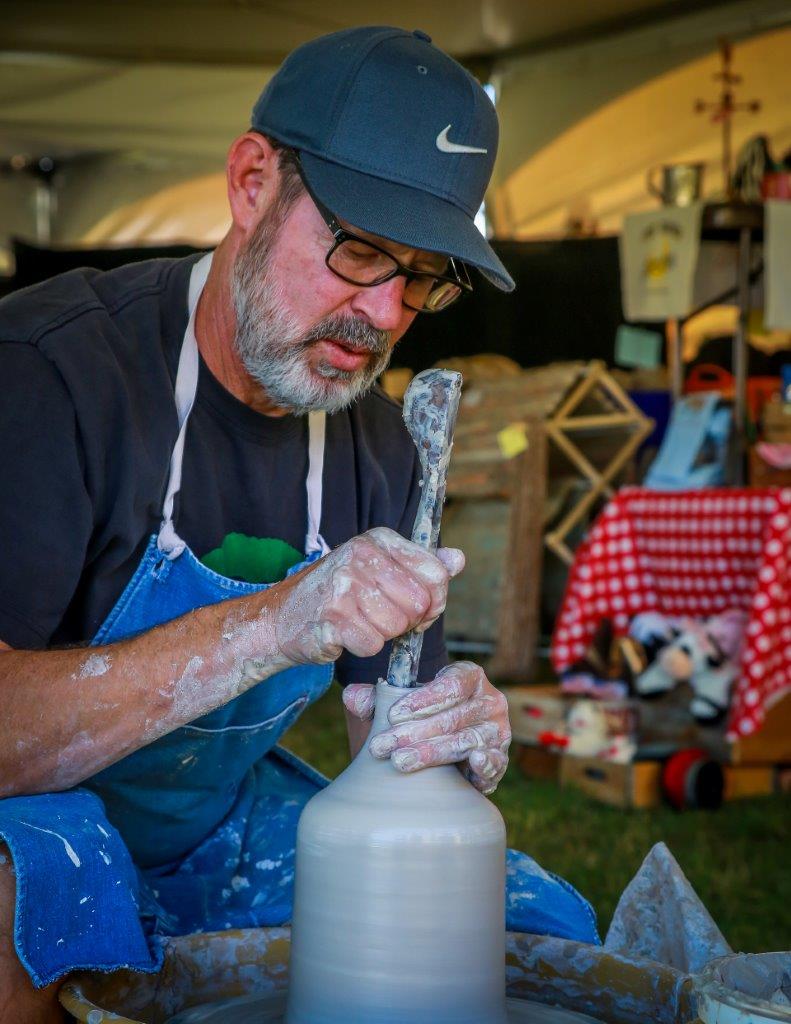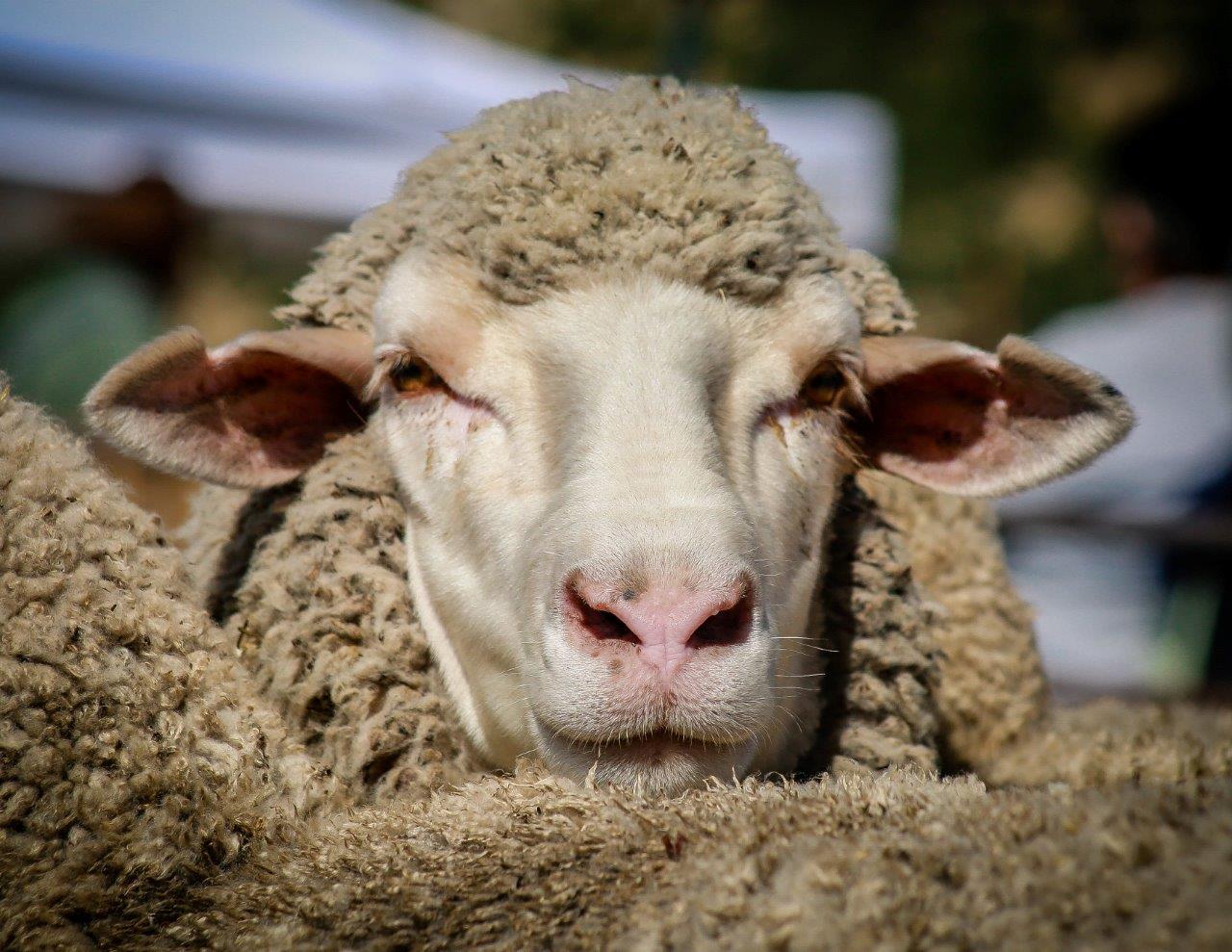 1. I see the Dogs start running at 7 am. If I'm not there on time will I get to see any dogs?Answer: Yes, the runs do start at 7 in the morning, but there will be dogs running all day, every day of the trials 7am – 4 pm. Preliminary runs are on Wednesday, Thursday and Friday of the competition. Each entered dog gets to run one preliminary run. The top 30 dogs from the preliminaries advance to the semifinals on Saturday. The top 12 dogs from the Semi's go to the double lift finals on Sunday.
2. I am a dog enthusiast; can I bring my dog to the Meeker Classic? Answer: While this is an event for dog lovers, spectator's dogs are not allowed, excluding service dogs. This is a highly competitive event, with handlers travelling from all over the world to compete – an escaped dog or disruption could ruin a run. This policy is enforced out of respect and safety for the competitors, demonstrators and the animals. Furthermore, the nature of the sheepdog competition and other events held on the grounds requires due caution to prevent possible injury to the animals. (please see our PET POLICY)
3. I've never been to a sheep dog trial before. How do I know what's going on? Answer: The Meeker Classic has several ways for you to learn about the sheep dog trials. The course, commands and times are spelled out in the Trial Program available for minimal purchase at the site. Our announcer is a handler himself, provides an informative, fun commentary during each run. There are educational programs about sheep dog trials during the event. You can also view our Educational Video listed on our website. Pre-arranged group tours are offered on a limited basis.
4. I've heard that DRONES take wonderful photos – can I use a drone at the Meeker Classic? Answer: No,To INSURE the SAFETY of the Animals and INTEGRITY of the COMPETITION Absolutely NO Drones will be Allowed at Ute Park during the Meeker Classic. The only exception would be official clearance and use by the Meeker Classic officials.

5. Is there parking available? Answer: Yes, there is a large field at the main gate that is used for parking. The parking volunteers will direct you to a parking spot from which you can either walk to the seating area or ride one of our complimentary shuttles.
6. What about handicap access and parking? Answer: Special areas are designated for handicapped parking. Parking and ticket staff will direct you to that area. Shuttles will assist you from there to special handicapped seating or up to the main seating area. All you need to do is ask and we have volunteers ready to assist.
7. Are there restroom and washing facilities on site? Answer: Portajohns and hand sanitizing stations will be scattered around the grounds. The trial field sits at the base of rugged cliffs that are scattered with sage and pine. While the site features a meadow for parking and groomed grassy area for bleachers and tents – at other times of the year, Ute Park remains open space for livestock and wildlife. Indoor plumbing accommodations are simply not available at the site.
8. Is there seating at the Meeker Classic? Answer: Yes, we have lots of available bleacher seating, but we also encourage you to bring your own lawn chair. There are areas designated for lawn chairs with umbrellas as well. We ask that you not leave your chair overnight and pay heed to the umbrella/canopy designated areas. Our grounds staff can direct you to that area.
9. Is there food at the trial? Answer: Yes, we have a wide variety of food and beverage vendors at the trial.
10. What should I bring? Answer: There is not shaded seating so bring sunscreen, hat & binoculars. Umbrellas are welcomed as long as they don't interfere with other spectator's view. Colorado weather can change quickly, so be prepared for cooler, wet weather as well.
11. What if I want to leave the trial for a while? Answer: Your ticket gets you entrance to the trial site for the entire day. We have free hourly shuttles running to/from downtown Meeker. A free horse drawn shuttle also runs on the weekend. Our shuttle schedule is posted on this site.
12. Is there anything else to do at the trial? Answer: Yes! We have an art show open daily, craft & fiber vendors, food vending, Spinning, weaving, felting, pottery, painting and leatherwork demonstrations, bagpiping & Celtic music, flyball and Dog Agility Demonstrations and much more. You can also take the shuttle to downtown historic Meeker.
13. Anything else I should know about the competing dogs? Answer: These are working dogs and though many of them are friendly, it in inadvisable to pet them – particularly if they are tied to their vehicle and the handler is not present. Additionally, handlers and dogs take time to "prepare" for their run and an uninvited intrusion of a stranger petting the competing dog is disruptive. You'll find the handlers very friendly and receptive to questions.
14. What is the Handler Quiet area? Answer: There is a small enclosed area near the entry to the trial field where handlers and their dogs are allowed to prepare for their runs. Please avoid disruptions near this area, and wait until the run is over before approaching a handler and dog.
15. Where can I find out about lodging and RV Parking in or near Meeker? Answer: The Meeker Area Chamber of Commerce is the best resource for these questions. You can call them at 970-878-5510
16. Are there other options if all of the hotels/motels in Meeker are full? Answer: Yes, Rangely, Rifle and Craig, Colorado are all within 45 miles driving distance and have hotels.

17. Is there dog boarding services available in Meeker? Answer: Yes, there's a very nice, affordable place on the east edge of the town of Meeker. Call Arlene at 970-878-5655
18. I'm interested in the Jammin' Lamb Festival - how do I get tickets? The Jammin' Lamb Festival is a Culinary, Cultural Event held on Saturday evening of the trials each year. It's held at the plaza in Downtown Meeker between 4-8 pm. Highlighting the evening will be a Lamb Cook-off, demos and a Free outdoor Concert. Meal tickets can be purchased on our website - brew tickets purchased at the event.

19. I see that you've added an extra day to the competition in 2019 and 40 more dogs. Does that effect my tickets? No the extra day will be Tuesday, September 3, 2019 and admission that day is FREE. Limited Amenities will be available, but all are welcome to watch the trials on Tuesday. All other scheduled events are proceeding as usual.