Sales Have Ended
Registrations are closed
Thank you for your interest in registering for 2019 Media Day. Unfortunately, registration for this event is now closed.
Sales Have Ended
Registrations are closed
Thank you for your interest in registering for 2019 Media Day. Unfortunately, registration for this event is now closed.
Description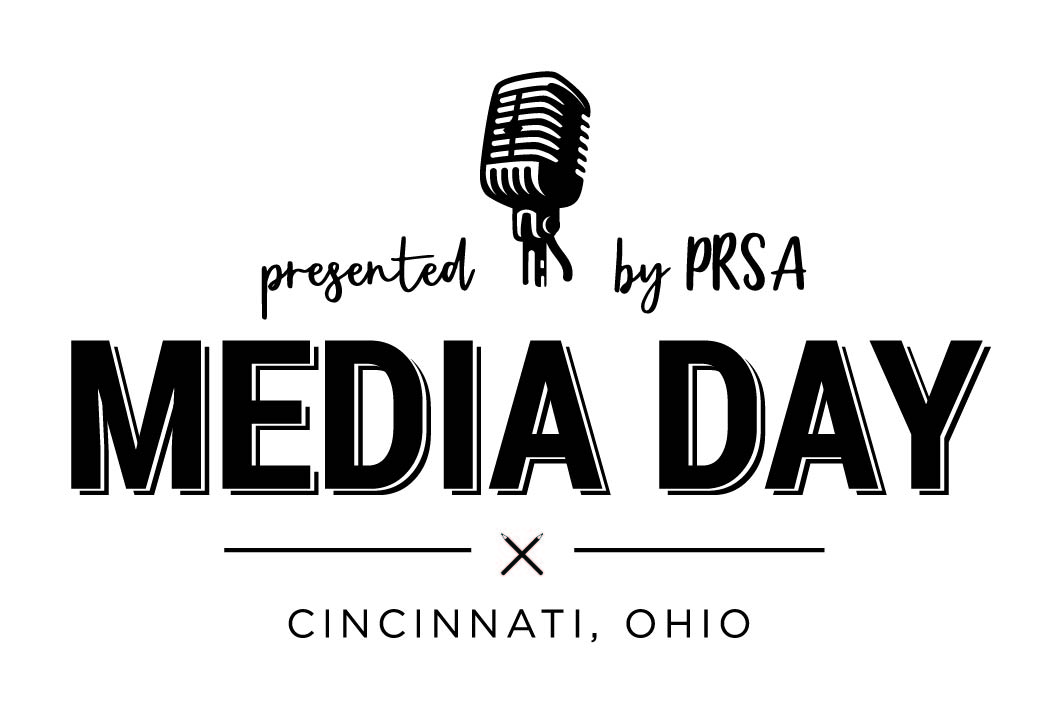 Join us on Tuesday, October 15 for Cincinnati PRSA's 2019 Media Day. We'll start at the Courtyard by Marriott Cincinnati Midtown/Rookwood (3813 Edwards Road, Cincinnati), and finish with a happy hour at Fueled Collective (3825 Edwards Road). Break-out sessions throghout the day are scheduled at both venues. Our schedule will leave time for the short walk between these 2 locations.

This year's theme is BLURRED LINES. PR today is a blurred line of disciplines ranging from traditional editorial coverage and crisis comms to leveraging advertising, marketing, social media, user-generated platforms, paid micro-influencers, and engaging media such as images, GIFs, video, and podcasts. Media Day will arm you with ideas on how to reach a diverse audience through a broad mix of editorial, advertising, and marketing opportunities by connecting you with the region's leading professionals.

Schedule of Events:
Note: session locations will be noted with the following next to their titles:
(CM) - Courtyard by Marriott
(FC) - Fueled Collective
8:30 - 9:00 a.m.: Registration (CM)
9:00 - 9:15 a.m.: Introductions/Welcome (CM)
9:15 - 10:00 a.m.: Seminar Session 1
DIY Video to Control Your Message (CM)
By 2020, 82% of all web traffic will be video. So why are you letting your important messages get lost in print? Research shows video is a much more effective way to market to influencers, consumers, media, and prospects. And guess what? We all hold the power to create and post our own compelling marketing videos right in the palm of our hands. From content to equipment, you'll leave this seminar session, led by Heather Martin, Founder and Principal of Bluebird Communications, with three easy steps to get started producing your own compelling and professional-looking videos to share online or on social media.

10:15 - 11:00 a.m.: Breakout Session 1
Choose one:
Session A: What's Fit to Print Today - Sponsored by Wordsworth Communications (CM)
The lines are blurring tremendously between editorial coverage and sponsored content. Arm yourself with new and creative ideas on how to reach your audiences through our local print media. In addition to traditional editorial coverage, what other opportunities do PR professionals have to work with our local media? Panelists include:
Moderator: Bridget Castellini, Managing Partner, Wordsworth Communications
Dan Sewell, Cincinnati Correspondent, The Associated Press
Michael Perry, Senior News Director for Content, The Cincinnati Enquirer
Jamie Smith, Publisher, The Cincinnati Business Courier
Jan-Michele Lemon Kearney, Esq., President, Sesh Communications
Session B: Influencers: Where Bigger is NOT Always Better (FC)
With influencer marketing becoming a $10 billion industry in 2020, it's imperative to understand the landscape and how it integrates with other tactics. Are celebrity spokespeople still a thing? Who are these micro and nano-influencers? How can your clients tap these voices, and how do we find them? How can influencer marketing be integrated into a full marketing plan, and how do you measure it? What should you be aware of for 2020? Learn the latest and greatest on all things influencer. Panelists include:

Raleigh Cavey, Senior Specialist, Word-of-Mouth Marketing, Empower
Katie Price Ross, Associate Director, Word-of-Mouth Marketing, Empower
11:15 - 12:00 p.m.: Breakout Session 2

Choose one:
Session A: Reaching Latino Media (CM)
Learn about the platforms dedicated to providing news, music, information and education to the Hispanic market and hear ideas on how your organization can connect with the ever-expanding Spanish-speaking population. Panelists include:
Karla C. Boldery (Cárdenas-Álvarez), General Market Manager, La Mega Media, Inc.
Lorena Mora-Mowry, Blogger, MujerLatinaToday.com
Session B: The Communication Professional's Guide to Self-Care (FC)
As PR professionals, we are constantly on the go and competitive by nature (sort of). While it is easy to get caught up in the hustle and bustle of pitches and media interviews, remember that your mental, emotional and physical wellbeing is just as important! This interactive presentation, led by Jennifer Moore, Senior Public Affairs Specialist at AAA, will offer tips and guidance on how to make sure you are putting your mask on first before tackling that next big work project.

12:15 p.m. - 1:00 p.m.: Lunch and Special Presentation (CM)
When a Crisis Hits Home
A Crisis Communications Plan is something every PR team has and hopes they will never use. Unfortunately, that has not been the case for Toni Bankston, Chief Communications Officer for the City of Dayton, and her team this year. Rocked by multiple tragedies, this team of professionals has been put through some of the toughest communications challenges imaginable. Hear Toni tell their story, and learn from the strategies and tactics they used to help them be a trusted information resource while in the national spotlight.
1:15 - 2:00 p.m.: Breakout Session 3
Choose one:
Session A: What's New in TV News (CM)
Television news continues to change and adapt to today's consumers and their preferences. Learn what's new in TV news, so you can build and maintain strong relationships with our local reporters and bring relevant ideas to the plate. Panelists include:
Moderator: Erin Rolfes, APR, Corporate Affairs Manager, The Kroger Company
Jeff Benscoter, News Director, WLWT-TV 5
Mike Canan, Senior Director of Local Content, WCPO 9 On Your Side
Tim Geraghty, News Director, WKRC-TV Local 12
Rod Hissong, Reporter, Spectrum News 1
Steve Hyvonen, News Director, Fox 19 Now
Session B: Become a More Engaged Corporate Citizen (FC)
P&G has been serving consumers for more than 180 years with brands like Tide, Pantene, Pampers and Secret. Today, we know that consumers care about the company behind the brands they purchase. P&G is committed to being a force for good and a force for growth, and that comes to life in our citizenship agenda – Ethics and Corporate Responsibility, Community Impact, Diversity and Inclusion, Gender Equality and Environmental Sustainability. We are using our voice to start important conversations and our brands are leading those efforts. In this session, Julie R. deSylva, Senior Communications Manager, P&G will teach you how to apply these strategies to your own corporate citizenship efforts.
2:15 - 3:00 p.m.: Breakout Session 4
Choose one:
Session A: Outreach is the New Public Relations (CM)
It takes a lot more than press releases and media relations to create awareness and drive actions these days. Crystal Kendrick, President of The Voice of Your Customer, will share tips on how to research the trends and habits of your target audiences quickly. Identify practical and creative ways to develop and distribute content. Discover platforms to reach new audiences, including diverse populations.
UPDATED Session B: Winning with Purpose: The New Marketing Manifesto (FC) (initially titled Content Marketing Strategies)
More than ever, consumer expectations of companies extend beyond product and profit. Forced to evolve by Millennials and Gen Z, today's brands are constantly challenged to define their "why" and live out their values. The brands that are winning are activating an authentic purpose and creating a compelling story behind their "good." Attendees will be shown examples of companies with a compelling purpose, and how they are embedding social impact and sustainability into their business and marketing strategy. We'll also demonstrate how storytelling and newsworthy branded content can help authentically tell those purpose-driven stories.

Andy Brownell, Vice President, Newsy
Anne Oudersluys, Owner and Principal, Core Impact
3:15 - 4:00 p.m.: Keynote Presentation (CM)

From Ballparks to Buckeyes: Embracing the Blur

Don't hate these blurred lines! While it can be daunting to navigate all the new channels at our disposal, an effective integrated marketing communications strategy and process can unlock your organization's potential to manage its own news cycle.

From adopting the Chicago Cubs' transition to an IMC model to taking a deeper dive into Ohio State's social media turnaround, Kevin Saghy, Senior Director of Social Media, The Ohio State University, will walk through several examples of honing-in on specific audiences through relevant channels and moving them to accomplish measurable goals.

The approaches he'll discuss paved the way for the Cubs to become a content powerhouse and one of the top-ranked professional sports teams globally on social media, and that audience-centric model has improved Ohio State's channels from last to above average among its competitive set in just a year of adoption. Whether you're working for an agency, corporation or nonprofit, the fundamentals covered should help everyone embrace the blur.
4:00 - 6:00 p.m.: Happy Hour (FC)
Please note: The Media Day committee has been working hard to secure a full slate of panelists and speakers. All announced speakers have been confirmed, but are subject to change based on breaking news or other work or family-related emergencies. We will update the information immediately if there are any changes to the line-up.
---

Ticket Sales
Regular price tickets will be on sale until Monday, Spetember 30th at 5:00 p.m. 'Last Chance' tickets will be sold until Friday, October 4 at 5:00 p.m. To learn more, visit http://www.cincinnatiprsa.org/media-day/.
Please note the following:

All ticket types include access to the happy hour from 4:00 - 6:00 p.m at Fueled Collective. Light hors d'oeuvres will be served, and each attendee will receive one drink ticket (additional drinks are available for purchase).
At time of registration, you'll be asked to select the sessions you'd like to attend, so please familiarize yourself with the sessions prior to registering. Sessions do have limited capactiy, so we recommend registering and making your selections as soon as possible. You are able to change your selected sessions by editing your registration until October 4 at 5:00 p.m., if space is still available.
At time of registration, you'll also be asked to select one of three lunch options. If you have dietary restrictions, please contact cincyprsa@gmail.com so we can work with our caterers to ensure you have a lunch option.
The refund deadline is October 4 at 5:00 p.m. - refunds requested until this time can be accomodated, minus registration and credit card processing fees, as Eventbrite no longer allows us to refund those portions. After this time, all ticket types will be non-refundable.
Additional Information
For additional informtion, see the FAQs below the event sponsors section.
---
2019 Media Day Sponsors
If you are interested in becoming a 2019 Media Day sponsor, visit the Cincinnati PRSA sponsorship page or contact Barbara Grimsley, APR, for information on packages and opportunities.

Thank you to our 2019 Media Day sponsors:
Happy Hour Sponsor




Panel Sponsors



Gold Sponsors




Design Sponsor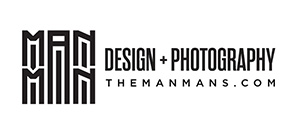 FAQs

I'd like to register for both a member and nonmember. Can I do that at the same time?

Yes, you can. When registering, just select the correct number for each ticket type you would like. Then, enter the information for each registrant in the appropriate place.
What is the refund policy?

If you need to cancel your reservation, please let us know by the reservation deadline, Friday, October 4 at 5:00 p.m. Any requests to refund tickets made until this time can be honored, minus fees. However, we cannot refund tickets after this time. Please see our detailed reservation policy for more details.

You can now cancel your reservation and request a refund online. Please see this page for full instructions on how to cancel your order and request a refund.

Please note that due to a change in the way Eventbrite handles refunds, registration and credit card processing fees, which are always included in the price you pay when registering for a Cincinnati PRSA event, are no longer being refunded. This means that if you choose to refund, the fees portion will no longer be refunded, and your refund will be slightly lower than the price you paid. The fee amount varies based on the price of your registration, but as an example, if you paid $175 for a registration, and request a refund prior to the refund deadline, your refund will be $162.90. When a refund is processed, you will receive an email confirmation, which will confirm the amount of the refund.

Is there parking at the event venue?

Free parking is available in the plaza which contains both the Courtyard by Marriott and Fueled Collective. There is an outdoor parking lot in front of the main plaza building, or a parking garage behind it.

Is the panelist list complete?

The Media Day committee has been working hard to secure a full slate of panelists and speakers. All announced speakers have been confirmed, but are subject to change based on breaking news or other work or family-related emergencies. We will update the information immediately if there are any changes to the line-up.

I notice there are two venues - I have sessions at both at different times. How do I get between the venues? Will there be enough time?

The Courtyard by Marriott Cincinnati Midtown/Rookwood and Fueled Collective are in the same complex - Rookwood Exchange. Both venues are a short walk from each other. The walk should take approximately 2-5 minutes. All sessions have a 15 minute scheduled break between them, so any attendees should have plenty of time to move between venues to attend their next session.
Is my registration transferrable?

You can change the information on your registration to another person through your order on Eventbrite, but only if it is for the same ticket type. For example, a nonmember changing the registration information to another nonmember, or a member to another member. You can do so even after the reservation deadline.

To see full instructions on how to update your information, please see this page.

To transfer to someone who needs a different registration type, you must cancel your reservation and re-register.

Can I pay at the event instead of when I register?

Per our Chapter bylaws, non-member reservations must be paid prior to the event. PRSA Cincinnati Chapter members only also have the option to pay at the event.

In order to take advantage of this option, register as you normally would. In the payment section of the register page, change the payment method to "pay at the door" or "pay by check". The fields to enter card information will disappear, and you will be able to continue your registration. Please follow the instructions to complete your registration, and click the button to confirm.

For payments made by members at the event, we accept check, cash or credit card (Visa, MasterCard, American Express or Discover). If you require an invoice, please use the email confirmation that is sent to you - you may also email cincyprsa@gmail.com, and we can provide an invoice for you.

Please also note, all registrations, including those to be paid at the event, are subject to our reservation and refund policy. Any member not paying in advance who no shows or cancels after the reservation deadline will still be responsible for payment of their ticket.
I have dietary restrictions. Will lunch include options that meet my needs?

As part of the registration process, you will be asked to select which of the three lunch options you would like, including a vegetarian option.

There is also an option to select that you have another dietary restriction, and you will be able to put in specific instructions, so we can work with our caterers to do our best to provide an option that meets your needs. Those selecting this option can expect to hear from an event organizer to confirm specific arrnagements. If you'd prefer to reach out about this prior to registering, please use the "contact the organizer" button to the right of this page, or email cincyprsa@gmail.com.
I am unable to select my preferred breakout session choice when I register online - why is this?

Due to the size of the rooms in which the breakout sessions are being held, there are capacity restrictions on each breakout session. These sessions are selected as part of registration, on a first-come, first-served basis. Registering early will increase the chances that you will be able to select your prefered choices for each breakout session, so we encourage you to register as early as possible.

Can I change my breakout session choices?

After registration, you are able to change your breakout session choices if you signed up through an Eventbrite account. To do so, login to your eventbrite account, and hover your mouse over the account tab on the top right of the page, and a dropdown menu should appear. Click tickets (the first item on the menu), and then click 2019 Media Day under upcoming events.

On the page that displays, you'll see your order, as well as the ticket type you selected, with a blue "edit" link on the right. Click on that link, then scroll down to the breakout session selection you want to change, and change your answer. Then scroll to the bottom of the page, and click save.

Please note there are capacity restrictions on each breakout session, and choices that are no longer available will be greyed out and unavailable to select.

If you did not sign up with an eventbrite account, and want to change your breakout session, please email cincyprsa@gmail.com, and include your information, as well as the breakout session you would like to change, and we will do our best to accomodate your request.

I want to attend only some parts of Media Day, but not others. Is there a way to register for individual sessions?

Unfortunately, we do not offer registrations for specific sessions, only for all of Media Day. We also have Keynote/Happy Hour and Happy Hour only tickets. For any morning or afternoon session, you'll need to purchase a full day ticket.
Does my registration fee include access to the Happy Hour?

All registration types gives you access to the Happy Hour. In fact, during the registration process, you'll be asked if you are planning on attending the Happy Hour so we can have an idea of how many people to expect.

If I purchase an early bird ticket, or am a student and purchase a student ticket, do I get the same benefits as a full day ticket?

Yes. The only difference between a regular price, full-day ticket and an early bird or student ticket is the price - you get access to the all of the same sessions. We simply provide a discount off the full price if you register further in advance for an early bird ticket, or for being a a student.

Do I need to bring a copy of my email confirmation or a ticket?

If you received a confirmation email after registering, it means we have you in our system as registered for the event. You do not need to bring a copy of the confirmation email or a ticket.
Where can I contact the organizer with any questions?

If you have any questions about the event, please email cincyprsa@gmail.com