Description
Join your collegues from around the county for a day of professional development aimed to energize and focus your passion for children's services. This year one of our favorite performers,Tohpher Holt will be will us in the morning and his business savy wife, Heather, will be with us in the afternoon.
Come and learn from two creatives whose energy and excitement for collaboration will entice you into new depths of connection. When you leave this retreat you will be more connected to the peaceful you, as well as empowered to engage the greater community around you.
In the morning session Topher will lead you through mindfulness training. It is here you will learn to as well as a musical workshop. He will teach you how to use instruments and rhythm to make your story times more engaging. And give you practical tools for behavior management.
For the afternoon it will be time to get down to business. Heather will walk you through creating simple strategies for organic marketing. She will lead the group through a discussion on how local libraries can collaborate and cross promote to build greater engagement and community connection for county wide programming. There will also be space to discuss unique needs of individual libraries.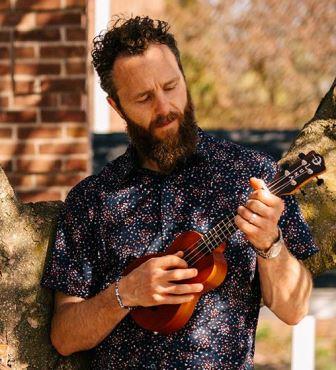 Light refreshments will be available thorughout the day.
Lunch is on your own.
This workshop is provided in part through the Monroe County Library System Children's Services Consultant Services and the New York State Library Family Literacy Library Services Program which helps library systems and libraries provide family literacy services to children and their parents or caregivers. Participating public library systems will work to increase the number of members libraries with the expertise and resources to assist families with young children in developing the early literacy skills needed to succeed in the school years ahead.