Description
Join us on Thursday, May 30th as we see the Triad Recycling facility. As part of a follow-up to our first meeting on economic incentives, we will be getting a look at how these produce results at the property.
Triad was the first in area dedicated to recycling construction materials. Taking a brownfield oil terminal and cleaning it up, the company has since created over 20 jobs. Triad features many different methods that make for optimal reuse of recycled materials. Mattress are pulled apart for steel and foam, valuable materials like plastics and metals are baled, and tires are turned into a fuel source and asphalt additive. Come see this innovative company at work!
Manufacturing Council Tour
Thursday, May 30th
8:30am – 10:00am
Triad Recycling and Energy
3755 River Rd Tonawanda, NY 14150
About Triad Recycling:
Triad Recycling & Energy opened its doors in Tonawanda, NY in 2011. Dump your construction waste, trash, garbage, junk, and scrap at Triad Recycling, located 20 minutes from Buffalo, NY. Recycle your waste and save on disposal costs; we specialize in the recycling of construction & demolition debris and waste management recycling in the Western New York, Buffalo areas. We serve New York, especially the greater Buffalo area in WNY from Niagara Falls to Jamestown to Rochester as well as Southern Ontario and Erie PA.
Day-of details and directions will follow with your RSVP.
Exclusive free event for Partnership Manufacturing Council Members
Are you a manufacturer and not a Partnership member? Contact Molly McGowan at 716 541-1703.

Presenting Sponsor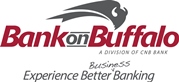 Industry Sponsor




Supporting Sponsors
Buffalo Manufacturing Works
Remedy Intelligent Staffing
Rexel USA
Software Solutions Group