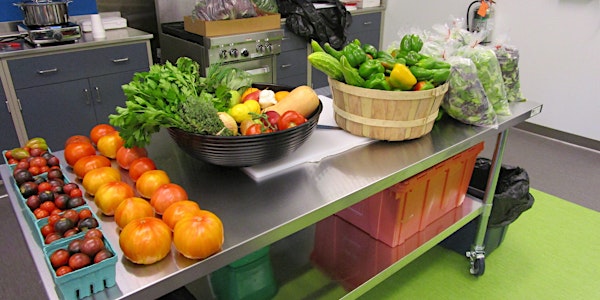 2019 Maine Farm to School Conference
When and where
Location
Kennebec Valley Community College Harold Alfond Campus & Recreation Center 677 Skowhegan Road Clinton, ME 04927
Refund Policy
Refunds up to 7 days before event
Description
2019 Conference Theme: Innovations in Farm to School
Friday October 4, 2019
8:30 am - 4:30 pm
Convening farm to school stakeholders from across the state and beyond for a full day of learning, best practice sharing, and networking. Hosted this year at Kennebec Valley Community College's Alfond Campus in Hinckley/Clinton Maine, on Friday October 4, 2019. Learn more at mainefarmtoschool.org/conference
Keynote speaker: Bertrand Weber, Director of Culinary & Wellness Services at Minneapolis Public Schools. Bertrand is the Vice Chair of the National Farm to School Network Advisory Board, the Lead District of School Food Focus Midwest, Chair of SNA Major City Committee and Advisory Board Member of the Chef Ann Foundation Lunch Box. Learn more about Bertrand's work.
See Detailed Agenda Below!
For Presenters & Volunteers: Please contact Stephanie at s.cesario@hccame.org for your registration code.
If you need to pay by check: Please contact Stephanie at s.cesario@hccame.org
Directions to KVCC Alfond Campus
For More Information: www.mainefarmtoschoolnetwork.org/conference
Contact Stephanie Cesario, Maine Farm to School Network Coordinator, at s.cesario@hccame.org
---
Free Pre-Conference Procurement Training!
Thursday October 3rd, 1:00 pm - 4:00pm
KVCC Alfond Campus
Is your school participating in Maine Harvest of the Month, and wanting to access Local Produce Fund dollars? Are you already incorporating local, seasonal food in your cafeteria, but ready to increase your capacity?
Join us for this special Pre-Conference Training to learn the ins and outs of local food procurement for your school cafeteria!
This workshop is designed for School Nutrition Directors, Kitchen Managers, Business Managers, and others responsible for school food purchasing. Local procurement rules are different from overall procurement guidelines. This free half-day training is sponsored by the Maine Farm to School Network and supported by a USDA Farm to School Training Grant. Join Martine Cherry, USDA Procurement Specialist, and Abbie Nelson, NOFA-VT Farm to School Specialist and for an engaging, hands-on workshop. This will be one of the final trainings of Abbie's career, so take advantage of the opportunity of learning from her expertise while you can! Martine is a Team Lead with USDA based at NERO where she as a Procurement expert. She has been with USDA/FNS for 19 years. She has worked with NSLP, SBP, FFVP, CACFP, SFSP, WIC, and F2S.
Build your network of support and connect with other school food directors who are engaged in similar initiatives.
Even if you think you have heard it all before or already know all there is to know about local procurement, we guarantee you will learn something new, take away new tools and resources, or at the very least, have a great time networking with your colleagues! This professional development opportunity will be hands-on and engaging, and qualify for 3 contact hours.
Needs based, first come first served scholarships are available to support attendance costs-- travel and/or substitutes. Contact Renee Page at r.page@hccame.org if you are interested.
3 Credit Hours Earned.
Located at KVCC's Alfond Campus, light (and local!) refreshments provided.
More details coming soon!
Contact Stephanie Cesario, Maine Farm to School Network Coordinator, at s.cesario@hccame.org for questions/comments about the procurement training.
October 3, 2019
1:00-4:00pm
Kennebec Valley Community College, Alfond Campus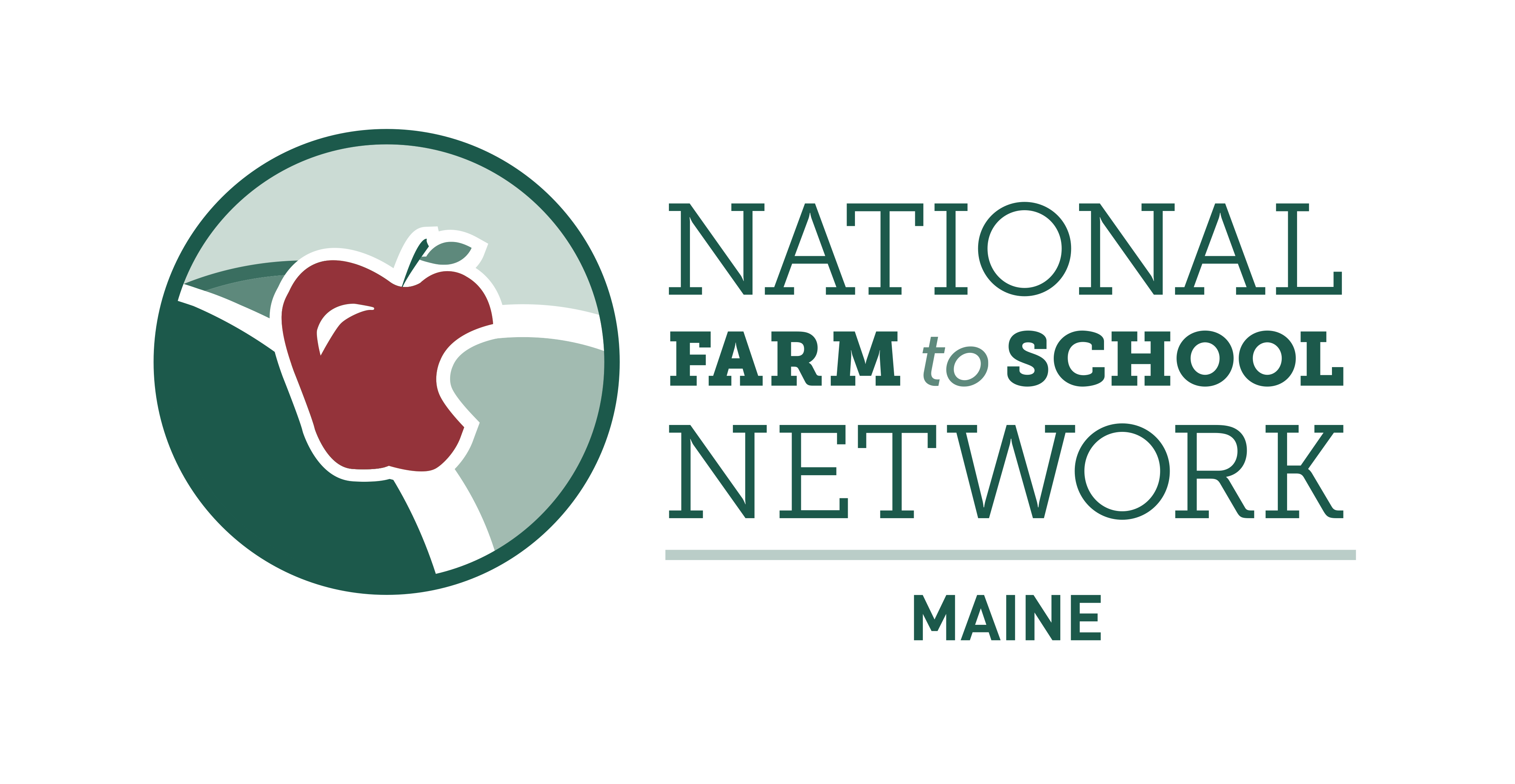 Conference Agenda
October 4, 2019 8:30 am - 4:30 pm
Kennebec Valley Community College Alfond Campus
Innovations in Farm to School
Agenda Subject to Change

8:30 Registration, Breakfast, Networking
9:00 Welcome—Renee Page & Stephanie Cesario, Maine Farm to School Network
9:30 Keynote Address: How do we know when our Farm to School Innovations have been successful? When Farm to School is no longer an initiative but is fully integrated as part of everyday operations!—Bertrand Weber, Minneapolis Public Schools (Learn more about Bertrand at mainefarmtoschool.org/conference)
Explore the Exhibitors! See Sponsor List Below
Breakout Sessions:
Aquaponics in the Classroom—Julie Wallace, MSAD 59, Kennebec Valley Multiple Pathways Program

Connecting Classroom with Cafeteria—Abbie Nelson, VT FEED & NOFA-VT

Maine Harvest of the Month Program: Lessons Learned & Best Practices—Jenn So and Stephanie Stambach, ME Dept. of Education Child Nutrition

Preserving the Harvest: Master Food Preservers and School Garden Programming—UMaine Extension Master Food Preservers

Food Fuels Learning Toolkit: Innovative Approaches to Understanding School Food Security—Kristina Kalolo, Anna Franceschetti, Laura Robinson, Cumberland County Food Security Council, Food Fuels Learning

Fill Your Farm to School Advocacy Bus!—Amy Shollenberger, Action Circles
12:00-1:00 Local Foods Lunch, Networking, Visit Exhibitors
Breakout Sessions:
Bringing Farm to School into your Classroom Curricula—Kelsey Fortin, Maine Agriculture in the Classroom

Growing Aspirations: An Exploration of Agricultural Careers—Leslie Forstadt, Maine Association of Family and Consumer Science, University of Maine Cooperative Extension

Forward Contracts: Tools for Effective Contract Growing for Schools—Bertrand Weber, Minneapolis Public Schools

Creating an Effective, Efficient, & Educational Salad Bar—Ted Bridge-Koenigsberg, Barbara Nichols, Sebago Learners

Funding School Gardens with Grants (and Creativity)—Michelle Erhard, Maine School Garden Network

Connecting Schools with Local Food through Ending Hunger—Kristen Miale, Jessica Gildea, & Lori Williams, Good Shepherd Food Bank
Breakout Sessions:
The Golden Trash Can: How Food Waste Reduction In Your School Can Save You Money, and Build Great Programming—Ryan Parker, FoodCorps Maine, and David Pope, Massabesic Middle School

Have 'they' said you aren't allowed to use school garden produce in your school kitchen? Let's bust that myth!—Martha Poliquin, Falmouth Schools

Planting Trees of Fruit and Seeds of Thought—Richard Hodges, ReTreeUS

Working Together: How Maine Public Health Nutrition Programs Can Support Your School Wellness Efforts—Ashley Edmundson, Let's Go! Maine Health, Kate Xersa, University of Maine, EFNEP, and Elizabeth Pratt, UNE, SNAP-Ed

How Network Connections Cultivate Farm to School Innovations—Renee Page, Maine Farm to Institution, & Ken Morse, Maine Network of Community Food Councils

Money Isn't the Only Answer to Farm to School: Engagement Makes it Sustainable!—Ron Adams, Maine Farm & Sea Cooperative, Alisa Roman, Paula Rouillard, & Rebecca Dugan, Lewiston Public Schools
3:45-4:30 Closing: Next Steps in Your Farm to School Movement