2019 LWL PUBLISHING HOUSE FIVE-YEAR ANNIVERSARY CONFERENCE - BRAMPTON
Description
WELCOME EVERYONE to our 2019 LWL PUBLISHING HOUSE Five-Year Anniversary Conference. Come join our Best-Selling authors and soon-to-be-published authors as we celebrate 5 years of success!
* EVENT TIME: 1:00 pm – 7:30 pm.
* DRESS CODE: Dressy casual.
* LOCATION: Chinguacousy Park Ski Chalet Bramalea Place Lounge must be accessed from Central Park Drive and has FREE parking in front of the venue.
* COMPLIMENTARY tea, coffee, water will be available throughout the event.
Our Conferences were established to celebrate our Best-Selling published authors and soon-to-be-published writers, and the milestones they will have achieved by releasing their stories into the Universe. We believe each of our clients deserve the visibility to empower our guests by sharing their journeys and overall visions to become powerful influencers in the world today.
LWL PUBLISHING HOUSE is a holistically based publishing company that works with each of our clients from a mind, body & spiritual perspective. Therefore, we acknowledge that our books inspire, transform, motivate and heal not only our readers but each one of our authors who work through their own limiting mindsets to create their ideal publications.
By attending our conference, you will also learn about your own emotional intelligence and how you can quickly step into living the life you deserve by shifting your limitations to unlimited abundance.
MUSICAL PERFORMANCE:
Raymond To - Recording Artist/Rapper and soon-to-be-published author at LWL PUBLISHING HOUSE.
GUEST SPEAKERS:
SPEAKER #1: Stephanie Roy – Double #1 Best-Selling author of "Chemotherapy & Tequila" published on February 26, 2019. Previously, Stephanie was published in "#Peace – A New Generation of Hope," and "Shine Like A Diamond – Compelling Stories of Life's Victories."
SPEAKER #2: Susan Mason-Apps is the main author and Compiler of "Awakenings – Stories of Growth, Healing & Magical Transformation." Her anthology publication date is Friday, September 20th, 2019. Susan is also a Best-Selling co-author of "Ruby Red Shoes – Empowering Stories on Relationships, Intuition & Purpose," "#Hope – A New Way of Thinking: A Beautiful Compilation About the Three Aspects of Hope," "#Peace – A New Generation of Hope," and "Shine Like A Diamond – Compelling Stories of Life's Victories."
SPEAKER #3: Nathaniel Sechesky is the Visionary Co-author of "The BullyCode - Broken People Create MORE Broken People" which is being released on Friday, October 4th, 2019. He is also a Best-Selling co-author of "Living Without Limitations - MORE Stories to Heal Your World."
SPEAKER #4: Anne-Marie Bacon is one of our soon-to-be-published solo authors. Her book "The Monkeys in My Dreams" will be released on November 2019.
SPEAKER #5: Rose Young is one of our soon-to-be-published solo authors.
SPEAKER #6: To be announced.
---
SPOTLIGHT SPONSORSHIP opportunities available. *Please contact the organizer.
SPEAKER #1: Lisa Fenton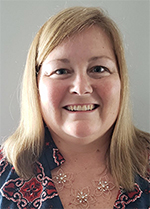 Lisa Fenton is a Certified Supply Chain Management Professional (CSCMP). Supply Chain Manager and an advocate of championing others back to work with a focus on negotiating beyond salary. She registered her business "Propelled by Possibility" on International Women's Day.
Lisa is passionate about helping others know their value, grow their value, show their value, and ask for what they're worth. She shares her journey of how she created a game-plan to transition from a stay-at-home mom to back to the workforce after a twelve-year gap.
She is also a published author of Supply Chain articles, back-to-work articles as well as a workbook 12 Steps to Return to Work with a bonus section on 7 Steps to Negotiate a Job Offer.
Lisa's website features published articles on her journey back to work, an interview on success strategies to return to work, along with links to podcasts.
SPEAKER #2: To be announced.
SPEAKER #3: To be announced.
---
TOPICS BEING DISCUSSED:
Just to name a few…
- What does Holistic Mean When Writing a Book?
- How to Capture Your Authentic Vision & Write a Best-Seller!
- The Secret Sauce to Monetizing Your Story in Multiple Publications!
- Love Your Life!
- Overcoming Rejection
…with so much MORE!!!!
---
* Door Prizes for ALL ticket holders
---
***DINNER MENU***
Assorted Dinner Rolls & Garlic Butter spread
Supreme Beef Lasagna or Supreme Vegetarian Lasagna
Choice of Savoury Ceasar Salad or Mixed Greens Salad

Fresh Fruit Platter
Celebration Cake & Assorted Dessert Squares
Coffee & Tea
---
Facebook Event page:
---
FAQs
Is this event just for authors?
No. Our conferences are for everyone from young adults to seniors, regardless of gender, culture, educational level, career status or literary accomplishments. The purpose of our event is to celebrate those who have experienced life with all its hardships and are interested in learning how to live their best life possible, now. The personal stories shared by our authors and workshop-style talks are intentionally geared to inspire everyone in our audience to appreciate living without limitations.
Will there be any information about writing a book?
YES. Our Founder, CEO, Publisher & Book Writing Coach at LWL PUBLISHING HOUSE will be presenting a talk "How to Write a Best-Seller."
Where do I park for the event?
Chinguacousy Park Ski Chalet must be accessed from Central Park Drive and has FREE parking in front of the venue.
Is the venue accessible for guests in wheelchairs?
YES. There is an elevator inside the Ski Chalet and our conference room is accommodating for everyone. Please contact LWL PUBLISHING HOUSE so we can make arrangements.
Where can I contact the organizer with any questions?
Contact the organizer by email: lwlclienthelp@gmail.com
What is the refund policy?
There are no refunds for conference tickets. However, if you cannot attend, please consider transferring your ticket to someone who is interested in our event.