2019 Lutheran MLK Day of Service

Monday, January 21, 2019 from 8:30 AM to 1:00 PM (EST)
Event Details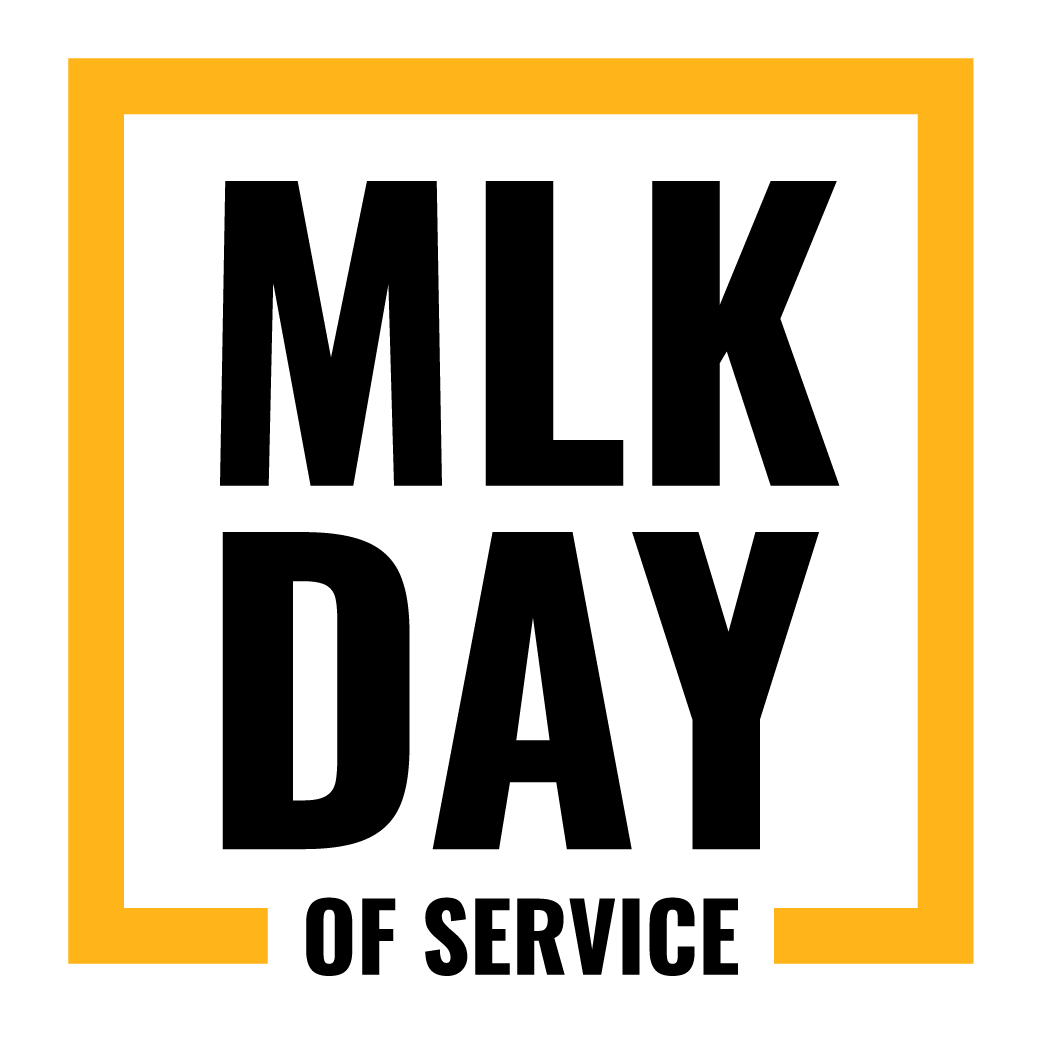 2019 Lutheran MLK Day of Service
A day of service to commemorate the life and legacy of  Dr. Martin Luther King, Jr.
Monday, January 21, 2019
8:30 AM to 1:00 PM
Online Registration Deadline: Wednesday, January 16 For Walk-In Registration on MLK Day you must arrive PRIOR to 8:30 am. Walk-In registrants will be assigned to service projects as space is available.

Location: Christ the King Lutheran Church
5575 Peachtree Parkway, Peachtree Corners GA 30092
You are invited to celebrate the Martin Luther King Jr. Holiday by participating in the Lutheran MLK Day of Service on Monday, January 19, 2019 in the Metro Atlanta area.  Children, youth and adults will gather at Christ the King Lutheran Church in Peachtree Corners for a morning of service, learning, and advocacy.
An additional opportunity to commemorate Dr. King is the Service of Commemoration on Sunday, January 20, 2019 at 2:30 pm at Epiphany Lutheran Church in Conyers, Georgia - for more information CLICK HERE

2019 MLK Day of Service Co-Sponsors: ELCA Southeastern Synod, Lutheran Services of Georgia, Lutheran Theological Center in Atlanta and ELCA Southeastern Synod Advocacy
 Schedule for the Event:
 8:30 AM – Volunteer/Childcare*/Children's Activities Check-In
*Childcare provided with reservation only
9:00 AM – Welcome and Gathering
9:30 AM to 11:00 AM – Inter-generational LEARNING
Fearless Dialogue for Middle/High School Youth through Adults

Children's Activities for K-5th Graders
11:00 to 11:30 AM – Celebration of LSG's New Name/Refreshments
11:30 AM to 1:00 PM – SERVICE and ADVOCACY time
IMPORTANT INFO FOR VOLUNTEERS
HOW TO REGISTER FOR SERVICE PROJECTS: When you register, individual volunteers will should register for one "first choice" project ticket while families/groups should register for mulitple tickets including a first choice project ticket for each volunteer in the family/group and Childcare and/or Children's Activities tickets for each child as needed.

 

This is a free activity and is open to all who wish to serve. You are not required to bring anything other than your willingness to serve.
DONATIONS: Please collect donations from your networks needed for your first choice project and other projects if you are able and bring them to the event - thank you!  For a downloadable list of donations needed for projects:

CLICK HERE

START TIME: The event begins promptly with our gathering at 9:00am.  
CHILDREN and YOUTH ARE WELCOME
Infants to 4 years old - Childcare for infants to 4 years old will be provided for a specified number of children by reservation only – no walk-in childcare.  Sign up for childcare during online registration. 
Children grades K-5th: There will be Children's Activities for grades K-5th from 9:00 am to 11:00 am then children K-5th will join their parents for the service projects. Sign up your kids for Children's Activites during online registration.
Middle and High School Youth - The Fearless Dialogue is designed for middle school youth through adults. Youth groups coming to the event should bring ample parent/adult leaders to participate alongside the youth in the Fearless Dialogue. 
LEARNING on MLK Day 
The day will kick off with exciting, intergenerational and interactive learning for all: Children's Activities will feature learning about the life of Dr. Martin Luther King Jr. for grades K-5 and a Fearless Dialogue for youth (middle and high school) and adults.
What is a Fearless Dialogue?
Fearless Dialogues creates unique spaces for hard, heartfelt conversations between unlikely partners that see gifts in people, hear values in stories, and work toward transformation and change in self and other.  In brief, Fearless Dialogues retrains the eyes and ears of people to see gifts instead of stereotypes, and to hear value in the storied lives of others.  From this shared space of meaning, where participants see and hear worth in others, the pump is primed for hard conversations, and for cultivating hope that leads to sustainable change.

 For more info on Fearless Dialogues CLICK HERE

Fearless Dialogues comes to the 2019 Lutheran MLK Day of Service through the generous sponsorship of Lutheran Services of Georgia, ELCA Southeastern Synod Advocacy, Lutheran Church of the Redeemer/Atlanta, Living Grace Lutheran Church/Tucker, St. John's Lutheran Church/Atlanta, Emmanuel Lutheran Church/Atlanta, and the ELCA Southeastern Synod.
ADVOCACY on MLK Day
The ELCA Southeastern Synod Advocacy Team will coordinate advocacy opportunities: An advocacy room will be open during the second half of the event so volunteers can learn about policies and pending legislation that impact vulnerable populations like refugees and migrants and children and families living in poverty and write letters to elected officials
SERVICE on MLK Day
Volunteers will have the opportunity to assist with 3 different service projects and to visit the advocacy room during the second half of the event. 
Select your first choice project by selecting one first choice project ticket per volunteer during online registration from the service projects listed that benefit the children, families and adults served by LSG.

There will be additional service projects hosted by congregations to benefit other local outreach ministries/organizations supported by those congregations.

Each volunteer will be assigned to their first choice project and 2 additional service projects.

During the Service and Advocacy time, volunteers will rotate between their 3 assigned service projects and a "free" slot to visit the Advocacy Room and booths to learn more about opportunities to engage with LSG throughout the year.
We Look Forward to Seeing and Serving with YOU on MLK Day!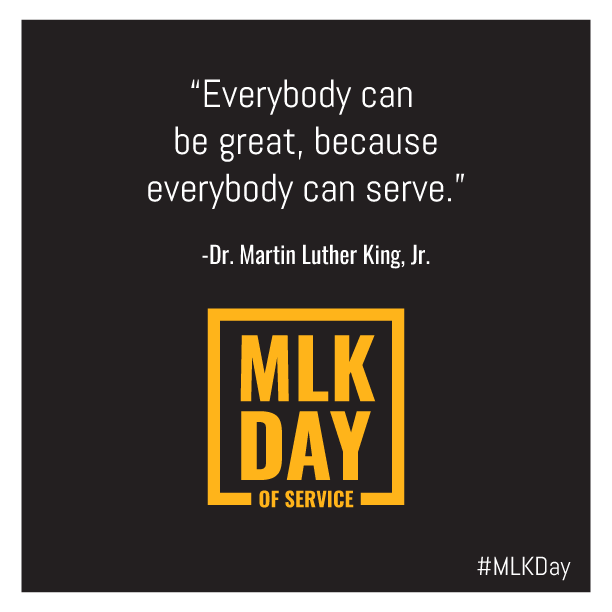 When & Where

Christ the King Lutheran Church (ELCA)
5575 Peachtree Parkway
Peachtree Corners, GA 30092


Monday, January 21, 2019 from 8:30 AM to 1:00 PM (EST)
Add to my calendar
Organizer
Lutheran Services of Georgia guides individuals and families on a path from surviving to thriving. We empower those whose lives have been disrupted to discover their strengths and resilience, accompanying them as they grow into vibrant contributors to their community.