About this Event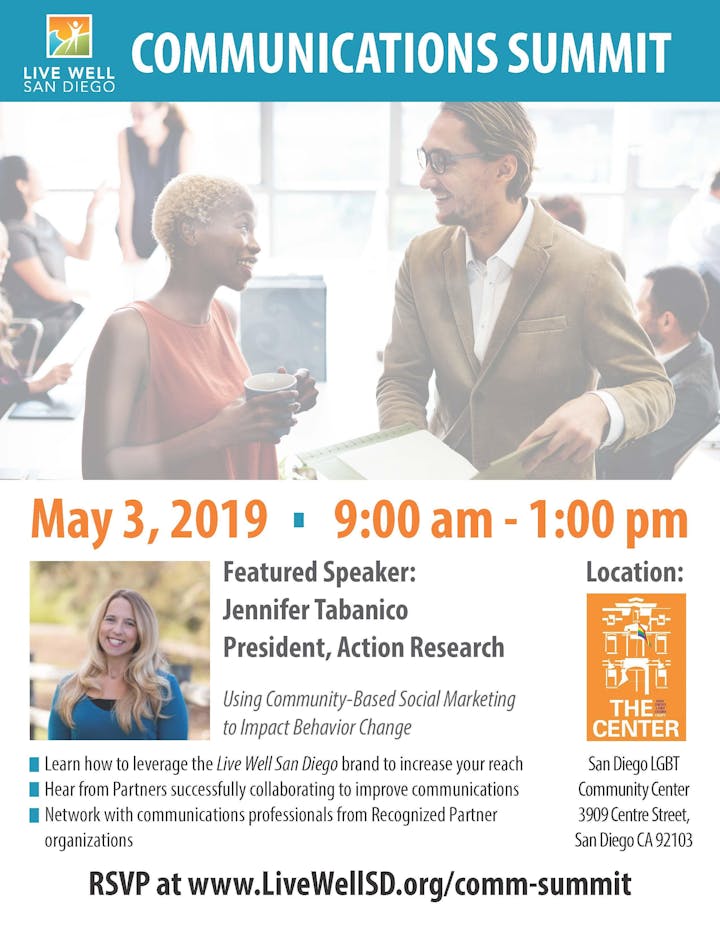 FEATURED SPEAKER
Jennifer Tabanico is President and owner of Action Research, a firm that specializes in changing behavior for the public good by applying marketing and social science research to outreach programs that promote clean, healthy, and sustainable communities.
Jennifer will discuss Community-Based Social Marketing as a tool for communicating positive behavior change.
This FREE event will provide an opportunity for communications professionals from partner organizations to network and learn ways to better collaborate and align messaging surrounding the Live Well San Diego vision.
Learn to leverage the Live Well San Diego brand to increase your reach
Hear from partners who are successfully collaborating to improve communications and engagement
Network with communications professionals from other Recognized Partner organizations