Sales Have Ended
Registrations are closed
Thank you so much for your participation in the 2019 Kingdom Kids Conference!
Sales Have Ended
Registrations are closed
Thank you so much for your participation in the 2019 Kingdom Kids Conference!
About this Event
esus defies all the norms and changes the Game entirely for all who are willing to BELIEVE.
Science, popular opinion, and historical facts can change by believing in HIM, The Game Changer. The question is, are you willing to believe?
The GAME CHANGER Children's Conference convenes July 19th through July 21st. Expect a power-packed weekend filled with that begins with our Game Changer Awards Dinner, then a full day of kid-shops, kids choir, and the Game of Thrones.
At 12 noon on Saturday we will be featuring the one and only Neicy T's Kids Biz! Children will have the opportunity to display their talents of singing, dancing, playing or spoken word. Make sure you sign your child up for this once in a lifetime experience at ntkidzcorner@gmail.com. Winners will be featured at the 2019 Circle of Sister Expo!!
We're also proud to announce our Game Changer Missions 2019 Project, where we'll be partnering with Heifer International. This year their organization celebrates 75 years of service!
The Kingdom Kids Conference is committed to helping children become mission-minded through bible teachings and hands-on projects that give back to the community and world at large to others less fortunate."
See below for this global mission we are partnering with this year. Feel free to give a donation of $5 to this organization.
HEIFER INTERNATIONAL
www.heifer.org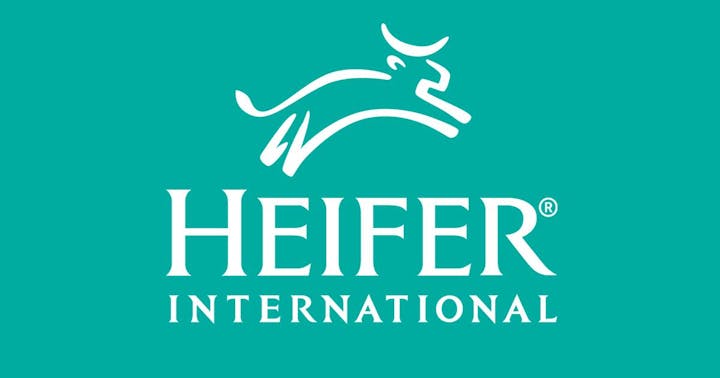 HEIFER INTERNATIONAL
Contribute towards providing families a hand up with increasing access to medicine, school, food and sustainable livelihood. Your $5.00 donation TODAY will support the lives of families in need.
TAKE ADVANTAGE OF OUR FAMILY PLAN
To take advantage of our family plan (more than 1 child) when registering, please sign up at one of our church locations (NY & PA)or by phone at 215.741.0525.
HOST HOTEL INFORMATION
(Holiday Inn Bensalem-Philadelphia Area)
To book via Central Reservations System call 855-373-2544 and tell them you would like to make a reservation under the KKC block code or for the Kingdom Kids Conference Group Block. They will be able to finalize and send you a confirmation number.
**All bookings require a credit card to hold the reservation.**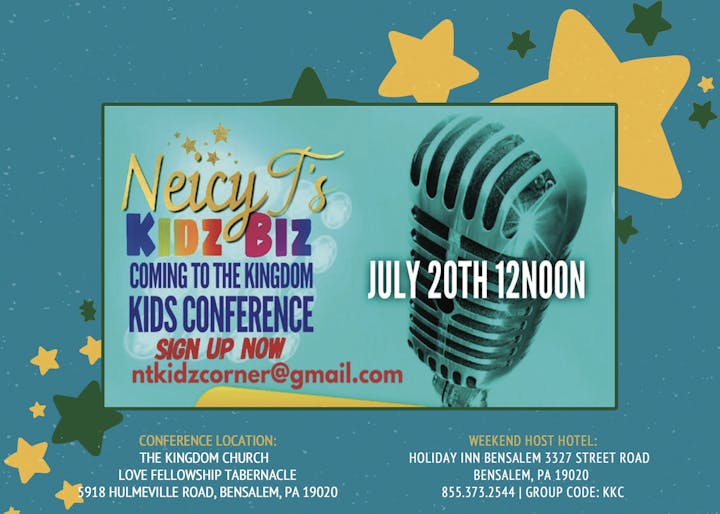 MAKE SURE TO SIGN YOUR CHILD UP FOR THIS WONDERFUL SHOWCASE CONVENING ON SATURDAY, JULY 20TH AT THE KINGDOM KIDS CONFERENCE.